Sun Care
My UV Patch Diaries: Carolyn and Taylor's Day at the Park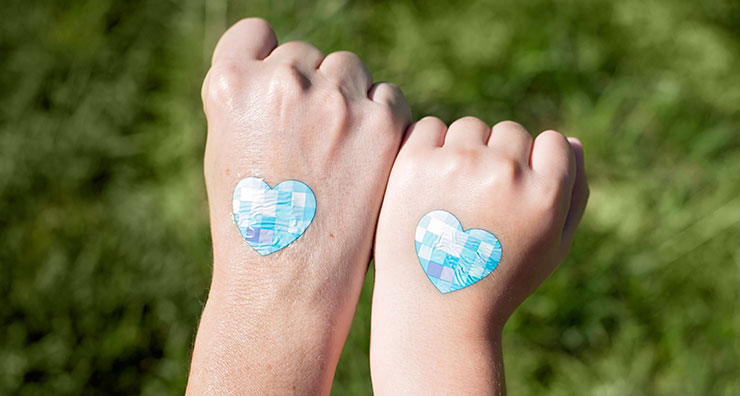 Carolyn
Phototype: 2
Skin Tone: Fair
Skin Type: Normal
Type of Sunscreen: Spray
Taylor
Phototype: 4
Skin Tone: Medium
Skin Type: Normal
Type of Sunscreen: Lotion
Carolyn is our E-commerce Marketing Manager here at LovelySkin, in charge of bringing you the promotions, sales and special offers you love. With skin care on her mind practically 24/7, Carolyn knows the importance of sun protection and remembers to apply it every day. Still, she was curious to know just how much sun exposure she receives throughout her daily routine.
"While I know how crucial it is to wear sunscreen, oftentimes I'm not thinking about being exposed to the sun when I'm driving or running errands," she says.
Carolyn isn't just concerned about her own UV exposure, but her daughter's as well. Since a big part of sun safety is looking out for loved ones, La Roche-Posay has updated this year's My UV Patch app to include the ability to create multiple profiles on one account. You can now toggle between profiles to keep track of your whole family's UV doses.
To find out just how much sun they were getting, Carolyn and her eight-year-old daughter Taylor decided to put the La Roche-Posay My UV Patch to the test one weekend on their warm weather adventures.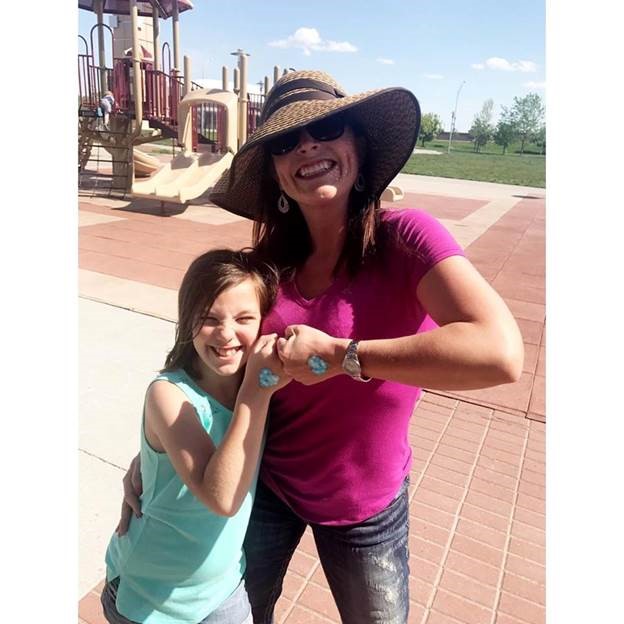 Friday at the Park
On Friday, the weather was sunny with a high temperature of 79 degrees. The app detected a UV index of 7, putting them at high risk for harmful sun exposure. Carolyn and Taylor applied La Roche-Posay Anthelios 60 Ultra Light Sunscreen Lotion Spray and La Roche-Posay Anthelios Dermo-Kids SPF 60, respectively. Then they set out on a walk with their dog Zoe, stopping at the park and taking the opportunity to check out their sun safety status with the My UV Patch app. Using their unique profile information, the app was able to chart each of their sun exposure levels for the day on a bar graph divided into Low, Medium and High. By applying sunscreen, the two were able to keep their UV doses in the Low range.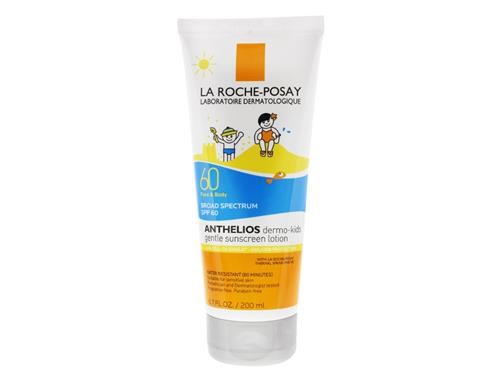 Carolyn explains, "At the park, we checked our UV exposure and we were excited to see we were both sun safety pros. We were also given some bonus sun safety tips, like wearing protective clothing, staying in the shade and reapplying sunscreen as needed. We were surprised to see that after only an hour of being outside, it was time for us to reapply sunscreen because of the high UV index."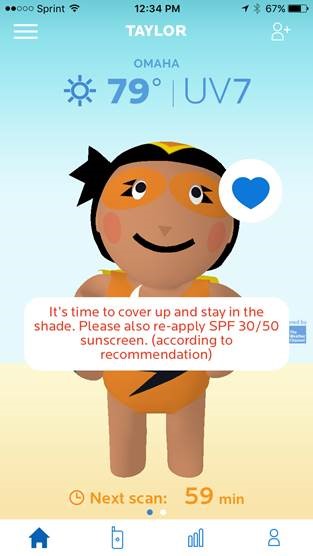 This year's My UV Patch app has been also been updated to include animated avatars, games and rewards, making it kid-friendly and fun to use. Carolyn and Taylor had a blast wearing the patch and comparing results. And most of all, learning the importance of wearing sunscreen.
Carolyn says, "I think that instilling the importance of sun protection now at an early age will help her be more responsible in her older years."
We couldn't agree more!
Do you have a question about the La Roche-Posay My UV Patch? Let us know in the comments below, or tell us on Facebook, Instagram or Twitter using #LovelySkin!
Shop This Blog
Highlights
Features 360 degree spray design
Provides antioxidant benefits
Suitable for sensitive skin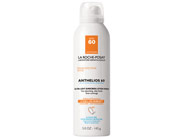 Quick Shop +
Highlights
Gentle enough for babies
Protects against UV damage and burning
Protects with antioxidants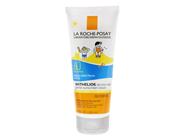 Quick Shop +
2 sizes