Skin Care
Organizing Your Skin Care Routine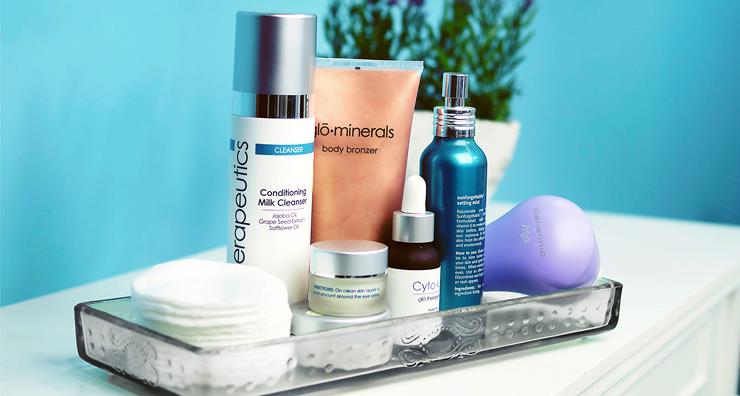 It's not unusual to have a messy bathroom after the morning rush. If your skin care products don't have a regular spot to call home, things start to look cluttered and disorganized. You can easily fix this with a few simple tips. Staying organized will help your skin care routine become a breeze.
Keep things handy
Avoid clutter by only keeping products out on display if you use them every day. This would include your cleanser, toner, moisturizer, eye cream, sunscreen, serum and night cream. These are the items you'll want at the ready when you're in a rush. Keep exfoliators, masks, spot treatments and other occasional items in a drawer or cupboard where they won't be in the way.
Check the temperature
How a product is packaged and where you store it makes a big difference. Things like light, humidity, moisture, air and heat all affect how long a product will last. Bathrooms are often hot, humid, steamy and the perfect place for bacteria to breed. If possible, store products in a cool, dry place out of direct sunlight. It's the perfect excuse to have a vanity in your bedroom!
Storing your specialty products
Active ingredients like antioxidants, vitamin C, retinol and sunscreen agents break down when exposed to air, heat and light. This is why many treatments come in airtight tubes and bottles with opaque packaging. Products with these ingredients should be stored in a cool, dry area, preferably in a drawer or cabinet to ensure they remain effective for as long as possible.
What about the fridge?
There's a rumor out there that storing your skin care products in the fridge can increase the formula's shelf life and effectiveness. This isn't necessarily true. Skin care products contain preservatives that allow the product to last until its expiration date. Additionally, skin care companies conduct stability testing to ensure product shelf life and the entire process is done at room temperature. A good rule of thumb is to store products at room temperature and pay attention to the expiration date. If you have trouble keeping track of these dates for every product, write either the date you opened it or the day you need to toss it on the side of the bottle.
If you need a little organization inspiration, check out our skin care and beauty storage board on Pinterest!
How do you store your skin care products? Share with us in the comments.