Skin Care
The Best Body Scrubs to Achieve a Smooth Summer Shave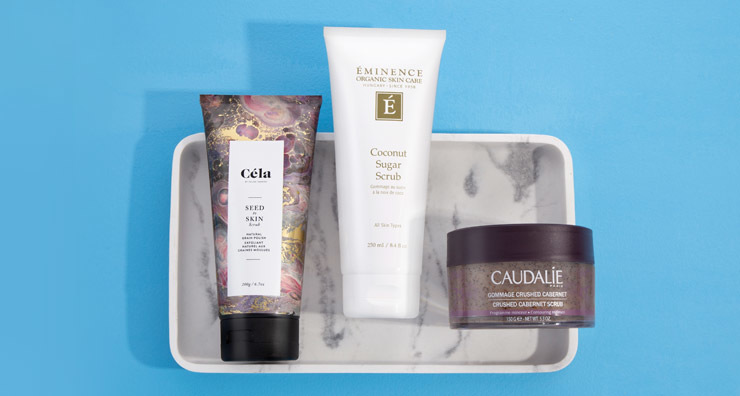 The first day of summer has come and gone, and that means it's officially time to put away your pants and unpack your shorts. Wear them with confidence by following our expert tips to achieving the best shave ever. Plus, find out our favorite body exfoliation products that smooth and polish skin.
Three reasons why body exfoliation is important:
Most are well aware of the benefits of exfoliating when it comes to the face. It removes dead cells from the skin's surface that can lead to clogged pores and a dull complexion. The bottom line? You won't have glowing skin if you're not regularly exfoliating. The same goes for your legs! If its gorgeous gams you're after, exfoliate in the shower before you shave. Here's why:
Reason #1: It prevents "strawberry legs."
Ever noticed small, dark spots on your legs? They aren't spots at all; rather, open pores on the skin's surface clogged with dirt, oil and bacteria. These undesirable impurities then mix with air and melanin, causing them to oxidize and appear dark. Incorrect shaving techniques contribute to the formation of these dark pores, which resemble—you guessed it— seeds on the outside of a strawberry. Regular exfoliation of the legs prior to shaving minimizes them.
Reason #2: It promotes circulation and reduces the appearance of cellulite.
Exfoliation also promotes younger-looking legs by increasing circulation and delivering vital oxygen to nourish skin cells. Additionally, exfoliation can help minimize the look of cellulite by removing the top layer of dead skin and promoting smoother texture.
Reason #3: It minimizes ingrown hair.
Ingrown hairs can be painful, but regular exfoliation does help prevent them. By sloughing away the debris that clogs hair follicles, pores open, releasing the trapped hair. Body hair is then in prime condition to be shaved and has a better chance of growing back normally post-shave. We checked in with board-certified dermatologist and LovelySkin CEO Dr. Joel Schlessinger to get the professional lowdown on ingrown hair:
"Ingrown hair ranges from small and unnoticeable to large, red and quite painful. Don't pick it or try to tweeze it out, as that will only make it worse and likely leave it infected. Polysporin (not Neosporin as this one often causes allergic reactions) can sometimes be helpful, but if you have one that just won't go away or seems to be infected, schedule an appointment with a board-certified dermatologist to have it checked. I recommend laser hair removal for my patients who have frequent infections and problems with ingrown hairs, but it must be done while the hairs are still dark. Sadly, blonde, gray and red hairs rarely respond to laser treatments, so it is best to do this while the hairs still have pigment in them."
The best body scrubs to try:
If you want to benefit from exfoliation fast, use a body scrub with physical exfoliators. These typically contain microbeads (ideally plastic-free and biodegradable), sugar or crushed plant matter as the key exfoliating ingredients. Try one of our favorites:
LALICIOUS Extraordinary Whipped Sugar Scrub – Pure sugar cane crystals are the star of this scrub, as they gently and effectively slough away dead skin cells and reveal the fresh skin underneath. Cold pressed coconut oil and sweet almond oil ensure skin feels soft and supple. This deliciously scented scrub is available in eleven unique aromas, from lavender to coffee and just about everything in between.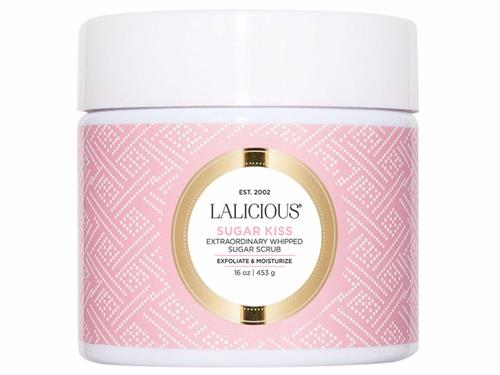 Caudalie Crushed Cabernet Scrub – This body scrub uses crushed grape seeds to polish rough skin on the body. It contains honey and brown sugar to soften and condition, grape seed oil infuses skin with protective antioxidants and lemongrass and rosemary essential oils tone and firm skin.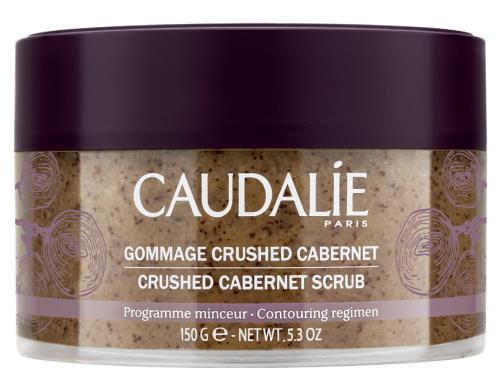 Céla Seed To Skin Scrub Natural Grain Polish – Indulge in a multi-sensory body care ritual with polishing scrub that features an invigorating blend of orange peel, cedarwood and patchouli. It promotes toxin elimination to encourage a slimmer silhouette and dislodges surface impurities with finely milled Amazonian cupuaçu seeds. Abyssinian oil and shea butter replenish skin's moisture.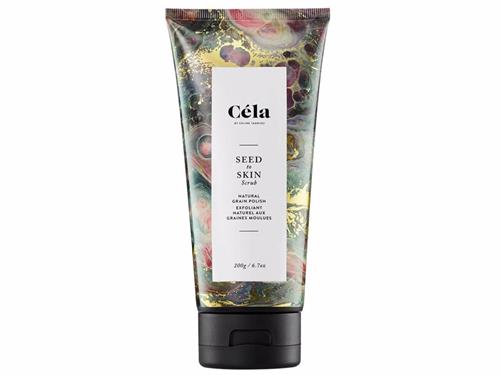 Eminence Organics Coconut Sugar Scrub – This body scrub contains raw sugar cane, a natural alpha hydroxy acid, to provide both a physical and chemical exfoliation. Formulated with coconut oil, coconut pulp, coconut milk and coconut water, this body treatment whisks you away to your favorite tropical locale with every use. Botanical-based antioxidants protect skin from free radical damage, revealing more radiant skin.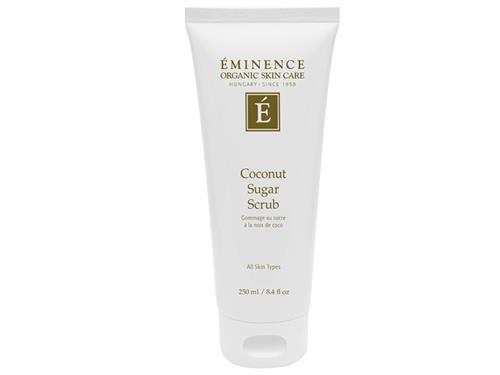 Pro Tip: Don't exfoliate or shave as soon as you step into the shower. Allow your skin and body hair to soften a bit. Why? Softer hair and skin decreases friction while shaving, minimizing irritation and bumps. About midway through your shower, apply your exfoliator of choice using gentle circular motions, rinse and then shave. Additionally, only exfoliate once or twice a week to avoid increased dryness.
How to shave your legs the right way:
You've exfoliated in the shower, and now, it's time to shave. However, there are a few crucial steps to follow if you want to achieve a smooth, pain-free shave.
Step 1: Always use a sharp blade.
A sharp blade is the key to an irritation-free shave. Why? A dull razor means more passes on the skin to adequately remove hair, making irritation and ingrown hair more likely. You know it's time to toss your blade if you nick your skin frequently or notice hair is tugging removing easily, you better replace the blade. If you are on the hunt for a razor to minimize this, try The Art of Shaving Fusion Razor. It's designed with a micro-textured surface to enhance precision and control and features technologically advanced blades with low-resistance coating, allowing them to glide effortlessly through even the prickliest hair.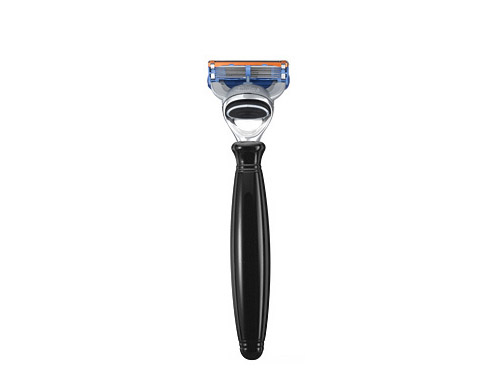 Step 2: You need more than just water and body wash.
Removing hair sans gel or cream is a no-no if you want a smooth shave. A rich cream or a lathering gel helps the razor glide smoothly over the skin and further softens body hair for easy removal. And no, your body wash isn't a good substitute! Body wash removes impurities, rather than soften or nourish skin. Choose a gel or cream product, like ELEMIS Skin Soothe Shave Gel (yes, you can share your man's shave gel), specifically formulated for shaving, and let it sit on skin for a few minutes before grabbing the razor. This shave gel is a Dr. Schlessinger favorite because it calms irritation with micro encapsulated marine extracts that burst when activated for the ultimate skin soothing experience.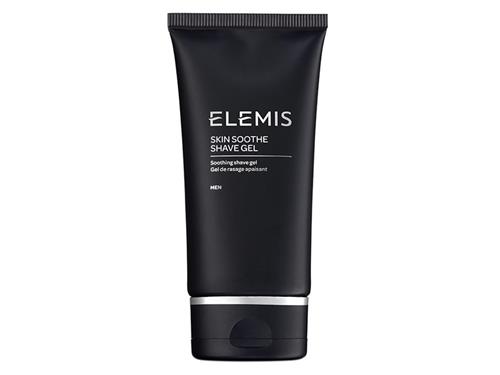 Step 3: Shave in the direction of hair growth.
You should always shave in the direction of hair growth to minimize irritation and nicks— especially for longer hair. Once you've made one pass downward, bring the razor upward to get a closer shave. Once you've finished shaving, rinse your legs in cold water to close pores.
Are you considering ditching the razor? Try an at-home device like the Tria Hair Removal Laser4X. Just like in-office hair removal treatments, this FDA-cleared laser targets the pigment in the hair follicle, causing it to fall out. Additionally, it disables it's ability to grow back, permanently reducing hair. Tria uses three times more hair-eliminating light density than any other at-home hair removal tool, making it an effective and safe tool to remove hair on the body as well as the face.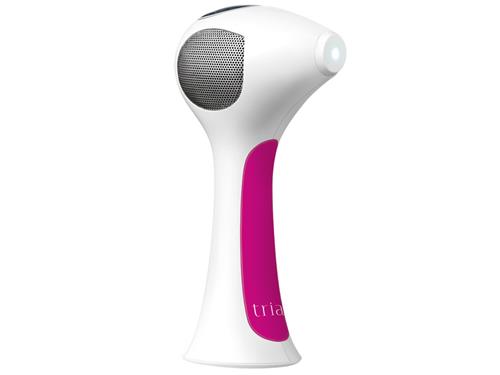 Step 4: Soothe irritation and take care of any ingrowns.
Even the most careful shaving regimen can irritate skin and cause redness, razor burn and dreaded ingrown hair. Use an exfoliating and ingrown treatment after shaving, like Fur Ingrown Concentrate, to soothe irritation and coax any ingrown hair out. This product includes an exfoliating mitt and all-natural oil formulated with coconut oil to soften skin and ingrown hairs while tea tree oil speeds up skin's healing process. Use the exfoliating mitt in the shower, focusing on any irritation, and apply a few drops of treatment oil directly to bumps.
Step 5: Moisturize, moisturize, moisturize.
Always follow up your shaving protocol with a rich moisturizer or aftershave treatment. If possible, apply moisturizer when skin is still a bit damp. This locks in moisture, keeping skin smooth and soft. For extra-coarse body hair or ingrown hairs, try the Fur Stubble Cream. It's silicone-free to provide a lightweight finish and contains olive extracts to soften and nourish skin, as well as tea tree and lavender oil to prevent ingrown hair.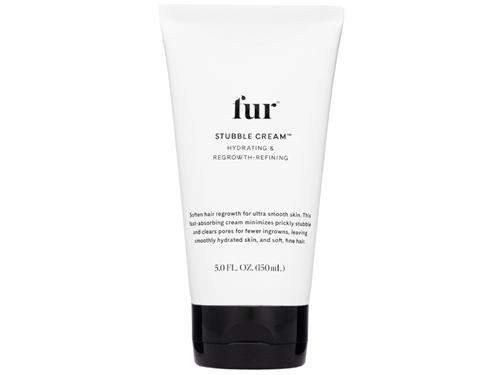 If a rich body butter is more your style, try Vichy Ideal Body Balm Skin Firming Body Butter. It binds moisture with hyaluronic acid and softens with shea butter. Finally, it clarifies and firms skin with Lipo Hydroxy Acid (a gentler form of salicylic acid) and ten essential oils.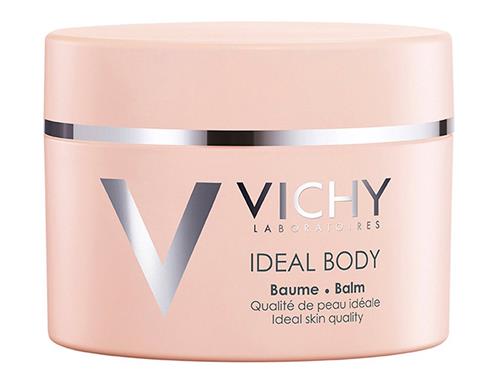 Read more on our blog for additional tips on how to shave your legs.
Shop This Blog
Highlights
Paraben-free
Exfoliates dull, dry skin
Softens and moisturizes skin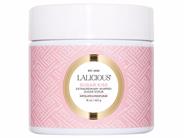 Quick Shop +
2 sizes | 11 options
Highlights
Smooth your skin with Caudalie Crushed Cabernet Scrub. Caudalie Crushed Cabernet Scrub smooths and...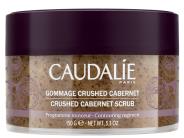 Quick Shop +
Highlights
Hydrates with shea butter
Exfoliates and polishes skin
Replenishes moisture with coconut oil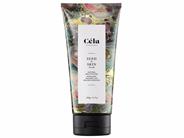 Quick Shop +
Highlights
Moisturizes skin
Contains antioxidants
Restores skin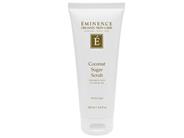 Quick Shop +
Highlights
Prevents ingrown hair
Conditions and moisturizes skin
Ideal for post-shave use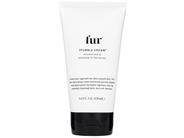 Quick Shop +
Highlights
A sleek and contemporary manual razor made with polished chrome and black accents.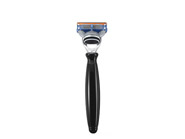 Quick Shop +
Highlights
Reduces irritation
Promotes a close, smooth shave
Conditions skin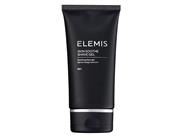 Quick Shop +
Highlights
Prevents ingrown hairs
Soothes razor burn
Exfoliates sensitive areas of the skin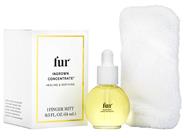 Quick Shop +
Highlights
Experience smooth, radiant skin with Vichy Ideal Body Balm Skin Firming Body Butter. Achieve smoot...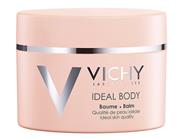 Quick Shop +
Highlights
Removes unwanted hair in just three months
Offers professional results from the privacy of your own home
FDA-approved for use on the face and body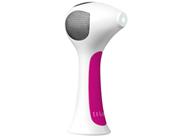 Quick Shop +
2 colors