Ask the Experts
4 Hydration Boosts Your Skin Could Use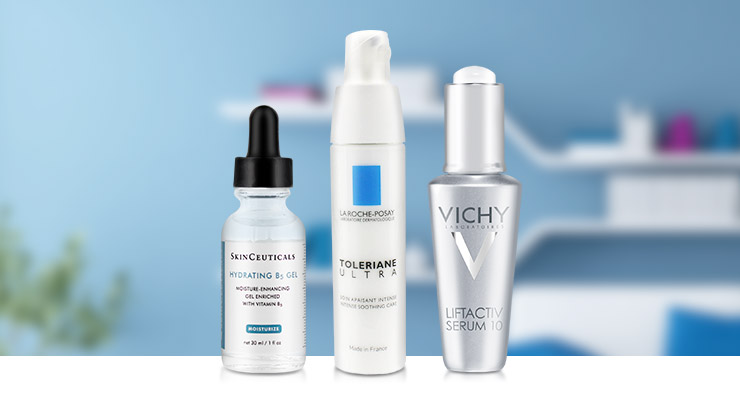 We'd like to welcome a special guest today. In this blog post, the experts at L'Oréal share hydration tips for common skin concerns.
Do you know how to hydrate your skin, even if you have a sensitive complexion? If you're unsure of what type of hydration is ideal for your skin, here are the most common moisturizer-related issues and their solutions.
Problem: Sensitive skin
Solution: La Roche-Posay Toleriane Ultra Intense Soothing Moisturizer
Sensitive skin is often caused by a weak or compromised skin barrier, which can cause the skin to lose moisture as well. Those with sensitive skin should look for a moisturizer with glycerin because this gentle, non-irritating ingredient is very effective for preventing moisture from evaporating without causing irritation. This daily moisturizer is formulated with soothing thermal spring water to keep skin calm and comfortable.
Problem: Visible signs of aging
Solution: Vichy LiftActiv Serum 10
Moisturizer acts as a multitasker that addresses specific skin concerns, including fine lines, wrinkles and uneven skin tone. Products formulated with hydrating and skin-rejuvenating ingredients are ideal for those who are starting to see early signs of aging, as well as loss of firmness and dullness. This anti-aging moisturizing serum contains a combination of hydrating botanicals and free radical-fighting antioxidants that provide much-needed moisture and improve the appearance of age-related skin changes.
Problem: Super dry, rough skin
Solution: SkinCeuticals Hydrating B5 Gel
This lightweight serum is packed with hyaluronic acid, which is the ideal moisturizing ingredient because each molecule is capable of holding 1,000 times its weight in water. Hyaluronic acid improves dryness and dehydration without clogging pores, and plumps up fine lines for an anti-aging effect.
Keep in mind there's a difference between dry and dehydrated skin. Dry skin does not produce enough oil while dehydrated skin has trouble holding on to moisture. Although these skin concerns are not season-specific, the drier air and artificial heat that come along with winter tend to cause dehydration in all types of skin.
Tip: Use Hydrating B5 Gel in addition to your usual moisturizer for an extra surge of moisture.
Problem: Tight, uncomfortable skin after cleansing
Solution: La Roche-Posay Physiological Micellar Solution
If skin feels dry or uncomfortable after cleansing, you're probably using the wrong formulation. Foaming cleansers strip oil from the skin, and this can make dryness worse, especially during winter months. A cream or oil-based cleanser is ideal for dry skin, while a gel that's formulated to preserve the skin's natural moisture is best for oily types. This micellar water cleanser is a great (and easy!) option for all skin types, especially those prone to irritation.
Shop This Blog
Highlights
Best suited for sensitive skin
Provides all-day hydration
2013 Allure Best of Beauty Award winner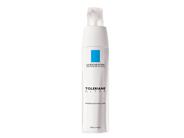 Quick Shop +
Highlights
Lightweight formula
Restores and hydrates skin
Smooths fine lines and wrinkles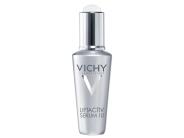 Quick Shop +
Highlights
Binds moisture to the skin
Promotes tissue repair
Minimizes the signs of aging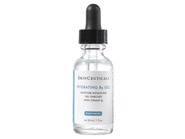 Quick Shop +
Highlights
Best suited for dry, sensitive skin
Requires no rubbing or scrubbing
2012 Allure Best of Beauty Award Winner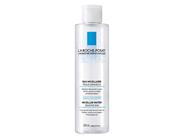 Quick Shop +
Connect with Us!