Skin Care
4 Reasons to Leave Your Favorite Face Scrub Behind
by Kristen
|
January 20, 2017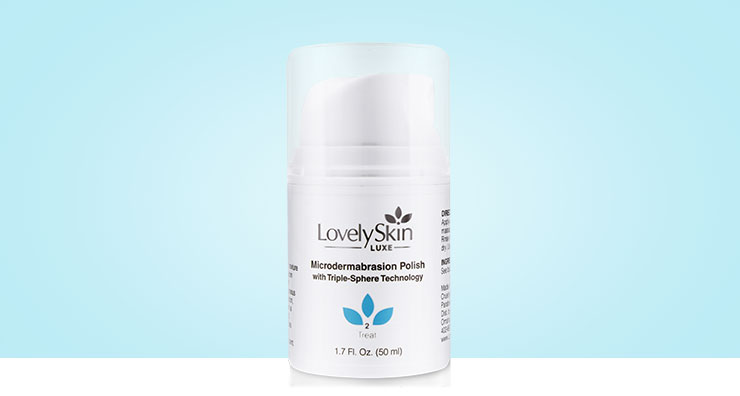 We know old habits are hard to break. Once you've found a scrub you love, it can be hard to leave it behind. But skin care ingredients and technologies have come a long way. You don't need to use the same scrub you loved 20 years ago. Here are four reasons to trade in your drugstore face scrub for a better product.
1. Walnut shell can cause permanent skin damage.
One of the leading scrubs on the market contains crushed walnut shell powder, which has jagged edges that can cause micro-tears on the skin. While you might not be able to see this damage in the mirror, it shows over time in the form of inflammation, irritation, acne, fine lines, wrinkles and other skin concerns.
The LovelySkin LUXE difference: LovelySkin LUXE Microdermabrasion Polish is the only exfoliator on the market to use Triple Sphere technology. This microdermabrasion cream includes bamboo, jojoba and diatomaceous spheres to provide a controlled exfoliation, refining skin and giving the complexion a luminous, radiant glow.
2. Microbeads are harmful to the environment.
Plastic microbeads were recently banned from use in skin care products thanks to their potentially hazardous effect on the environment. These tiny plastic beads do not dissolve, so they end up polluting oceans, lakes and other waterways. Not only are microbeads hard to clean up, they also threaten marine life and its natural habit.
The LovelySkin LUXE difference: LovelySkin's microdermabrasion cream is formulated without plastic microbeads. Its diatomaceous spheres are composed of naturally occurring fossilized algae, an environmentally friendly exfoliator that will not harm marine life.
3. Other scrubs are made with potentially irritating ingredients or additives.
There is no shortage of scrubs available on the drugstore shelves, but these formulas can often contain potentially irritating ingredients. Unlike many cosmeceuticals, these facial scrubs often contain artificial fragrances, dyes and other additives that could aggravate skin. Couple this with harsh physical exfoliation and you could be left with an inflamed and irritated complexion.
The LovelySkin LUXE difference: LovelySkin LUXE Microdermabrasion Polish with Triple Sphere Technology is formulated with orange extract, which improves microcirculation, minimizes inflammation and gives the formula an invigorating scent. This microdermabrasion cream also contains caper floral bud extract to help to calm and soothe hypersensitivity. Best of all, the LUXE microdermabrasion cream contains no artificial fragrances or dyes.
4. Many popular scrubs are not created by a dermatologist.
You've probably heard the term "dermatologist recommended" used once or twice about your old scrub, but how many can say they were designed by a dermatologist? This for us is a no-brainer. We'd rather use a product that was created by a professional who knows skin care inside and out.
The LovelySkin LUXE difference: LovelySkin founder and CEO Dr. Joel Schlessinger carefully formulated LovelySkin LUXE Microdermabrasion Polish (along with other LovelySkin LUXE favorites like the Clarifying Gel Cleanser!) down to the very last detail. As a board-certified dermatologist and cosmetic surgeon, Dr. Schlessinger knows what it takes to make a high-quality skin care product. He was involved in the process every step of the way, from ingredient selection to product consistency, so you know you're getting an exfoliant that is good for your skin.
Have you tried LovelySkin LUXE Microdermabrasion Polish with Triple Sphere Technology? Let us know in the comments below or on Facebook, Twitter or Instagram using #LovelySkin!
Shop This Blog
Highlights
Creates a luminous appearance
Exfoliates and polishes skin
Smooths uneven tone and texture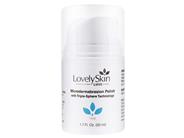 Quick Shop +
Highlights
Ideal for acne-prone skin
Does not cause over-drying
Eliminates blemishes with salicylic acid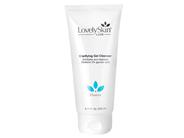 Quick Shop +
Connect with Us!