Skin Care
4 Reasons You Need Pumpkin in More Than Just Your Latte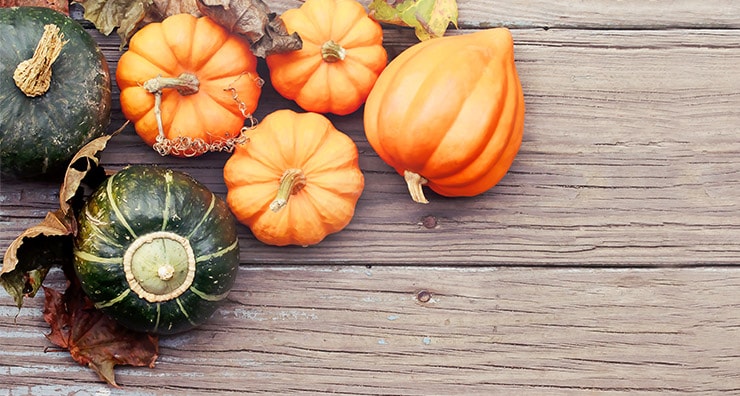 We're already starting to see pumpkins everywhere: the coffee shop, front porches, store windows. There's one more place pumpkins should be – in the skin care products in your bathroom cabinet. Here are four benefits of pumpkin skin care that will have you stocking up on this ingredient.
It brings the radiance back to dull, lackluster skin.
Pumpkin contains natural enzymes that help break down debris on the skin surface to reveal a healthier, more youthful and brighter complexion. Peels like MyChelle Incredible Pumpkin Peel help brighten dull skin and leave a softer, smoother texture.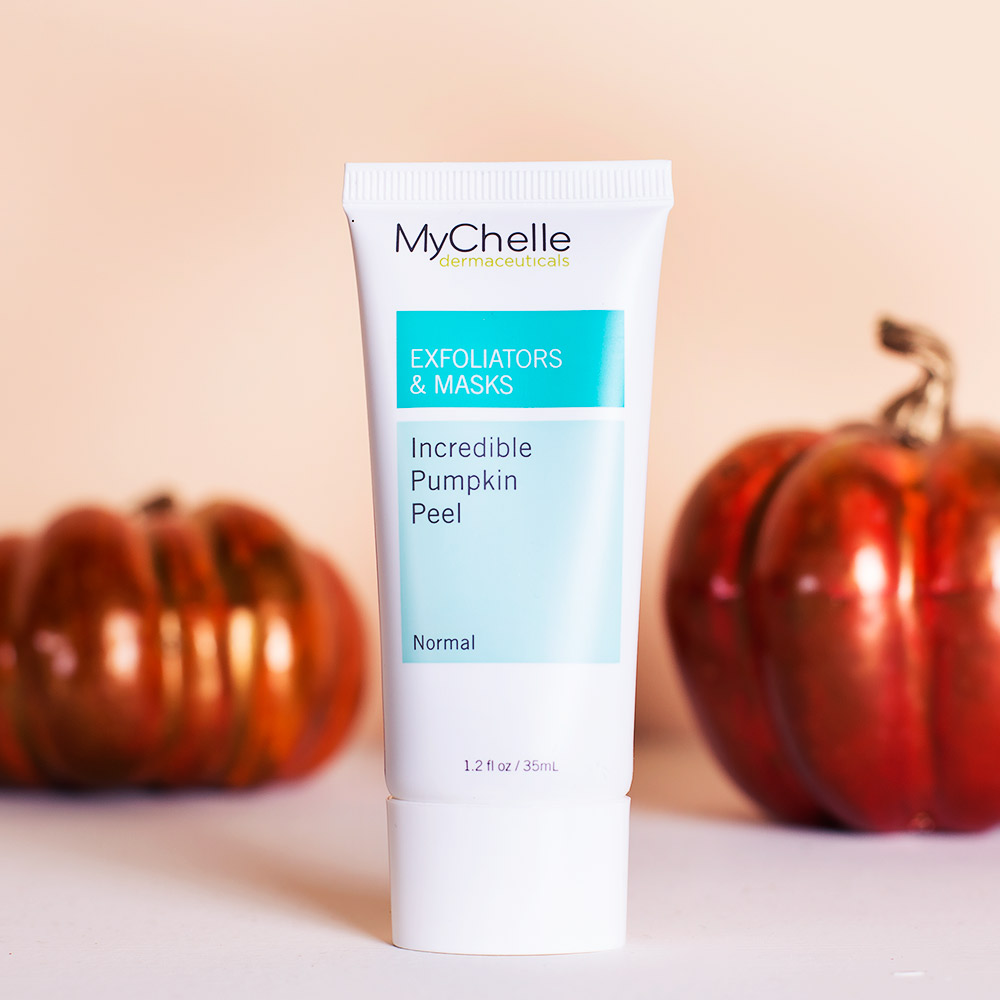 It stops breakouts before they're a problem.
Those with acne-prone skin will see the benefits of pumpkin skin care more than almost anyone else. By breaking down debris and oil within the pores, pumpkin skin care products help minimize breakouts and prevent whiteheads and blackheads from forming. Using a treatment like LovelySkin Pumpkin Clarifying Mask can help control breakouts and create clearer skin.
It balances out oiliness and reduces shine.
Products with pumpkin exfoliate the complexion to remove excess oil, which helps minimize the appearance of large pores. Rather than stripping the skin of moisture, which can lead to even more oil production, products like Peter Lamas Exfoliating Pumpkin Facial Scrub replenish moisture as you use them. This formula contains pumpkin oil and aloe vera so your skin won't be left feeling tight or uncomfortable.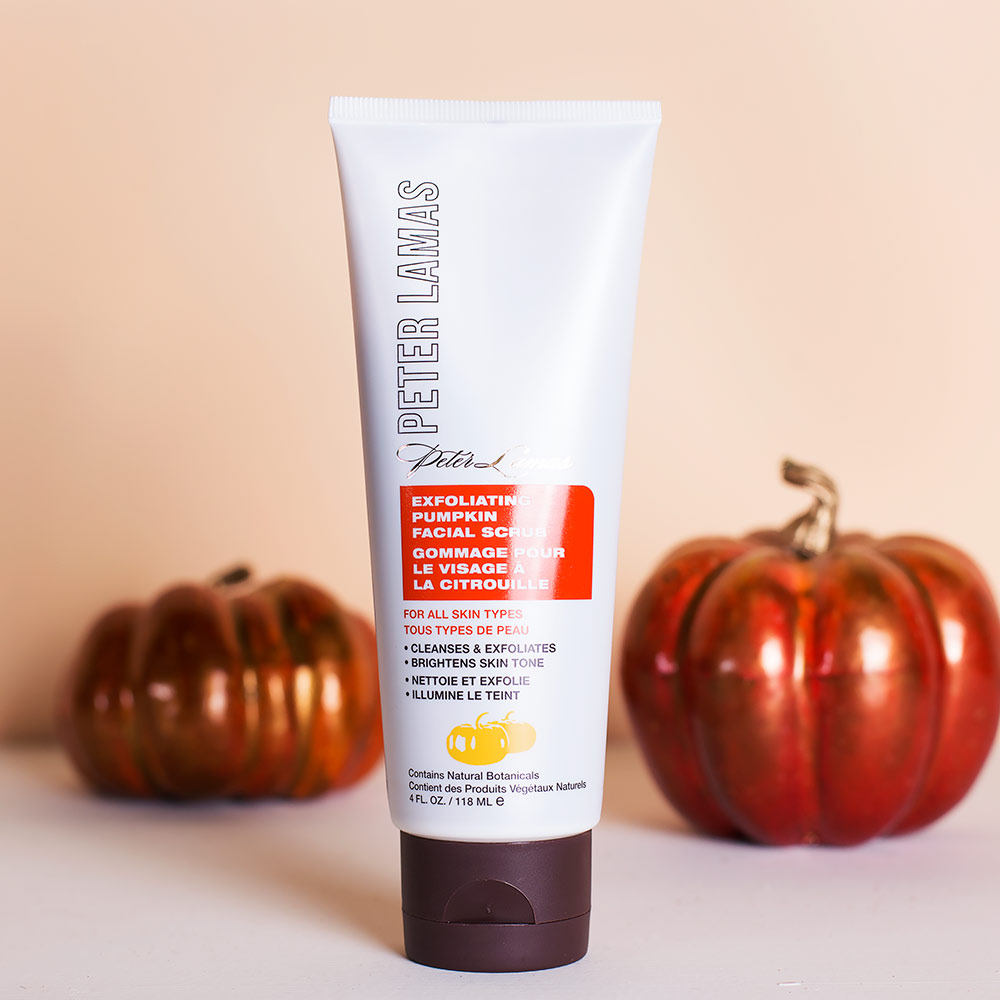 It keeps skin healthy in the long run by protecting against free radicals.
Another one of the benefits of pumpkin is that it's packed with natural vitamins and minerals. Vitamins A, C and E are found naturally in pumpkin and each of these vitamins neutralizes free radicals that can cause signs of aging. Even using a scrub like glo therapeutics Pumpkin Enzyme Scrub weekly will give you a boost of antioxidants to help protect your complexion.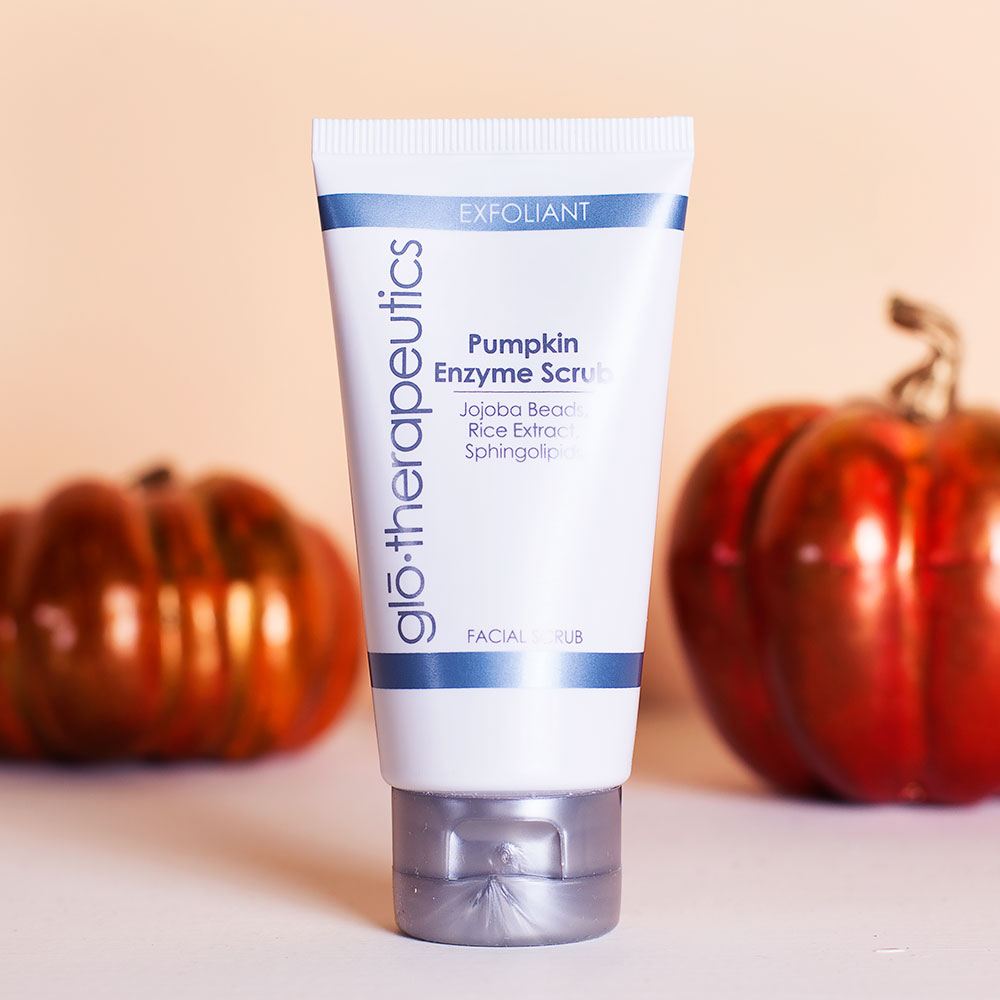 Have you ever tried a pumpkin skin care product? Tell us about it on Facebook, Twitter or Instagram!
Shop This Blog
Highlights
This fortifying peel rejuvenates while clearing pores in aiding in detoxification. Exfoliate a...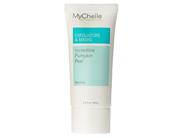 Quick Shop +
Highlights
Best-suited for acne-prone skin
Reduces acne
Exfoliates skin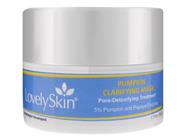 Quick Shop +
Highlights
Clears pores
Gently exfoliates to remove impurities
Brightens and revitalizes skin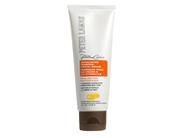 Quick Shop +
Highlights
Dissolves dead skin cells
Creates a soft and smooth texture
Stimulates cell renewal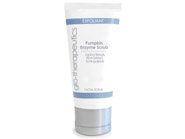 Quick Shop +