Skin Care
5 Scary Reasons You Should Never Use Pore Strips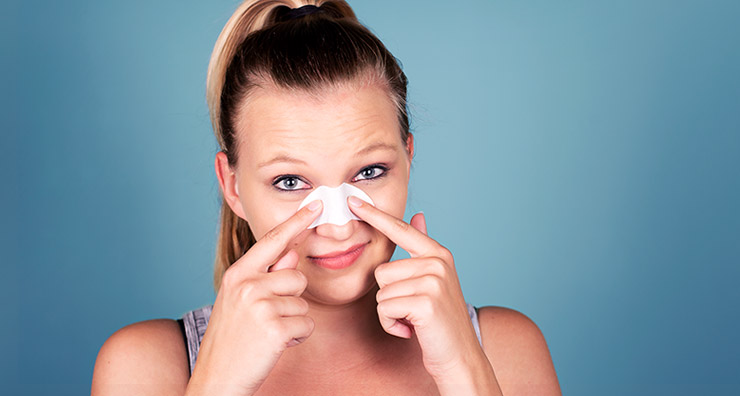 Dear LovelySkin: Are pore strips good or bad for skin?
Many people think pore strips are a safe way to remove blackheads, but here's what you need to know before you plaster that strip across your nose.
1. Pore strips are bad for your skin.
The way these strips adhere to skin can cause irritation and even damage the complexion. One side of every pore strip is coated with an adhesive that sticks to your skin and attaches to the debris within pores. Pulling this off your skin can leave the complexion looking flaky, red and inflamed. Pore strips can also cause spider veins and broken capillaries on areas with thinner skin, like around the nose. And if you use a nose strip over a damaged pore, it could tear the skin and leave a nasty scar.
Try this instead: Murad Pore Reform Blackhead & Pore Clearing Duo is a two-step blackhead and pore-clearing treatment that helps reduce the recurrence of blackheads and seal pores for the ultimate protection against pore-clogging impurities.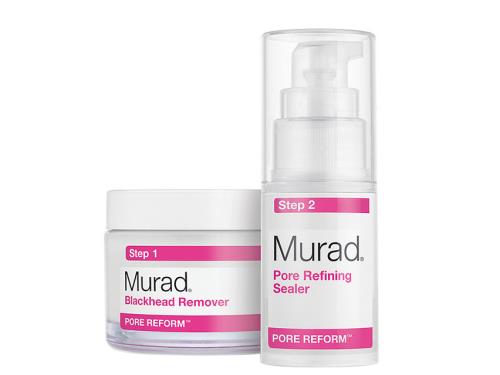 2. Blackhead strips can make skin conditions worse.
Not only are pore strips bad for those with sensitive skin, they also have the potential to exacerbate other skin conditions. Pore strips are very abrasive on rosacea-prone skin, especially if they contain irritating ingredients like menthol. They can also aggravate extremely dry skin, eczema and psoriasis. Additionally, blackhead strips should never be used on sunburned skin.
3. Pore strips won't make blackheads disappear.
When pore strips are pulled off, they only remove the tops of blackheads, along with healthy skin cells. Eliminating the debris within pores can also make them appear larger because they're more exposed. It might look like you're getting rid of blackheads but they'll quickly return using this method.
Try this instead: Cleansing with LovelySkin LUXE Clarifying Gel Cleanser and then applying LovelySkin LUXE Exfoliating Gel Mild 11% will exfoliate skin to prevent pores from becoming clogged.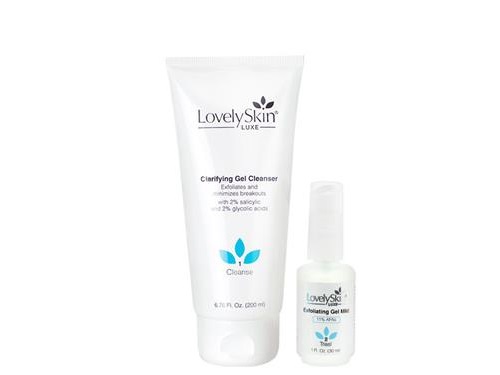 4. They strip the skin of natural oils.
Just like cleansing too much can be bad for your skin, using pore strips all the time can mean stripping your skin of its natural oils. These natural oils are what keep your skin healthy and balanced. Your skin needs this natural barrier to keep the good stuff, like moisture, in while keeping the bad stuff, like free radicals, out. Which brings us to our last point . . .
5. Open pores are more susceptible to infection.
Once you remove the debris from your pores, they are more likely to collect bacteria, dirt, oil and other impurities. While pores are open and clear, it's much easier for them to become infected. It's very important that you make an appointment to see your dermatologist at the first sign of infection, as scarring can happen quickly and is often difficult, if not impossible, to reverse.
Try this instead: Obagi CLENZIderm MD Pore Therapy helps purifies pores with 2% salicylic acid, leaving your complexion completely clean. Using this toner after cleaning will help minimize acne breakouts.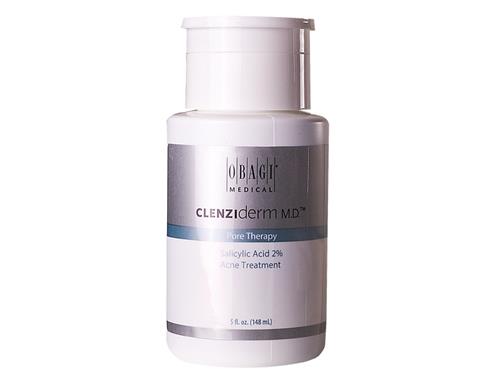 How do you get rid of blackheads? Share with us in the comments below or on Facebook, Twitter or Instagram using #LovelySkin!
Shop This Blog
Highlights
Ideal for acne-prone skin
Eliminates blemishes with salicylic acid
Exfoliates with glycolic acid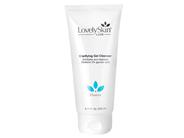 Quick Shop +
Highlights
Contains an 11% blend of exfoliating AFAs
Reduces fine lines, wrinkles and pores
Protects against free radical damage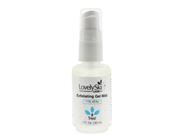 Quick Shop +
Highlights
Unclog pores with Murad Blackhead & Pore Clearing Duo. Murad Pore Reform Blackhead & Pore ...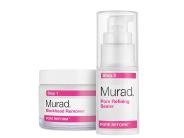 Quick Shop +
Highlights
Gently exfoliates and unclogs pores
Heals blemishes and prevents breakouts
Minimizes enlarged pores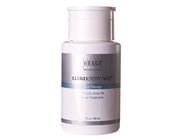 Quick Shop +