Skin Care
When To Take Your Child to the Dermatologist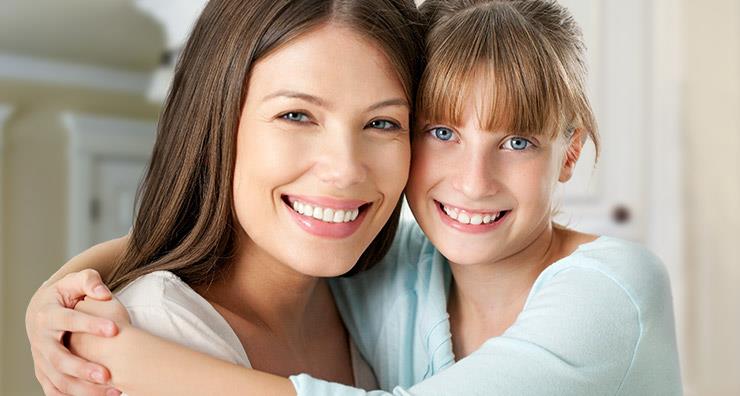 You may have noticed that your teen or preteen is looking in the mirror more often lately. Not only are kids discovering their own personal style at this age, they're also experiencing numerous physical changes. Your son or daughter's skin may be becoming more oily or breaking out in a pimple or two due to the hormonal shifts that come with puberty.
Acne is painful. It's physically uncomfortable, but more importantly, it can be emotionally traumatizing. Adolescents who suffer from acne report feelings of embarrassment, social isolation and low self-esteem. Certain types can even leave permanent acne scarring behind. But when should you take your child to see a dermatologist if you're just beginning to notice mild breakouts? The answer is simple: the earlier, the better! With back-to-school preparation in full swing, now is a perfect time to book your child their first dermatology appointment and get them started on a new acne skin care routine.
Acne breakouts occur when a substance called sebum clogs pores. This could result in a red, inflamed sore, or pimple, or in whiteheads or blackheads. Blackheads are small, dark bumps that appear due to clogged hair follicles. Rather than dirt, their black appearance has to do with the oxidation of the dead skin cells, bacteria and oil that is doing the clogging. Whiteheads occur when pores that have become impacted with sebum and other debris are covered by layers of skin, causing a white-topped bump to appear.
Pimples come in many forms ranging from small, red bumps to large, pus-filled cysts or swollen lesions. Most teens who struggle with acne suffer from multiple types. For example, it's common for pimples to occur on the chin, cheeks and forehead while blackheads form on and around the nose and mouth.
When it comes to keeping acne under control, preventative care is key. At his Omaha, Nebraska clinic, Dr. Schlessinger sees many patients who have waited too long to receive treatment for teenage acne and have been left with extensive scarring. Once acne scarring occurs, there isn't much that can be done to improve it. It's much better to take your child to the dermatologist as soon as you notice acne, or even if you've just begun to notice other signs of puberty. Oily, acne-prone skin probably isn't far behind these other physical changes. Addressing acne before it begins is especially important if you have a family history of acne, as genetics can play a large role in skin type.
If you're inclined to skip out on the dermatologist due to expense, have no fear. Dermatological care and treatment for teenage acne are more affordable than you think. Dr. Schlessinger can help pinpoint the cause of acne and recommend a variety of cost-conscious treatments. Many of these treatments are even more effective and less expensive than the popular skin care systems you see on infomercials!
Dr. Schlessinger likes to recommend the Obagi CLENZIderm MC Acne Therapeutic System to many of his patients. The products in this set use 2% salicylic acid to fight acne without over-drying or irritating the complexion. In as little as four weeks, patients saw improvement in their skin.
Patients also love the LovelySkin Acne Care Starter Set for Oily Skin. This complete regimen contains LovelySkin Cleanser Gel, Toner Mist, Acne Care Gel and Sheer Oil-Free Moisturizer to not only address current blemishes, but to prevent future breakouts. The products use gentle exfoliators to help balance your child's skin, remove excess oil and protect it from irritation.
Keep your child healthy and happy. Get them started on good skin care habits for life and book them an appointment with your dermatologist.
Do you have questions about teen acne? Let us know in the comments section.
Shop This Blog
Highlights
Reduces inflammation
Removes excess oil
Minimizes and prevents breakouts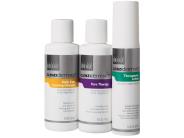 Quick Shop +