Skin Care
Rosacea Skin Care
by Stepha
|
September 22, 2015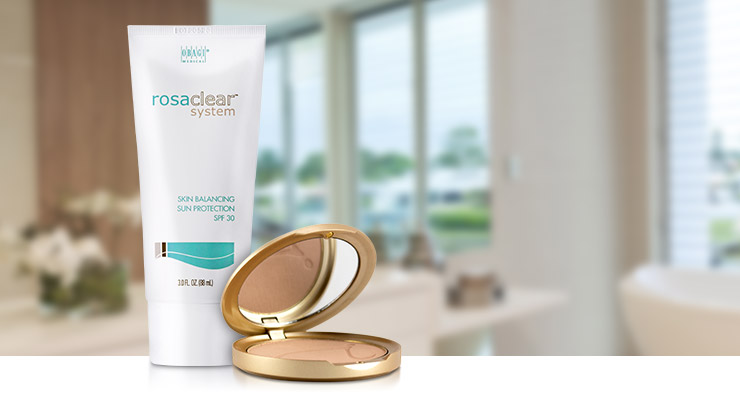 Rosacea is estimated to affect more than 16 million Americans. Despite its widespread occurrence, the condition is often misunderstood, with many individuals either going undiagnosed or struggling to find a treatment option that works. Rosacea can't be cured, but it can be controlled with a gentle, consistent skin care routine. In this blog entry, we'll talk about common irritants, as well as how to build an effective rosacea regimen with products from LovelySkin.com.
Before exploring rosacea skin care, it's important to see a dermatologist for a diagnosis if you have any of the signs or symptoms. Rosacea is chronic inflammatory condition characterized by redness on the cheeks, nose and forehead, visible blood vessels on the face, bumps or pimples, particularly on the cheeks, and watery eyes. Symptoms can grow more severe over time, so learning to control them early is key to successful treatment. Demodex, a microscopic hair follicle parasite that is estimated to affect up to 98% of the population, is thought to cause or exacerbate rosacea. By treating Demodex, Dr. Schlessinger has seen a great improvement in his patients' rosacea symptoms.
Those who struggle with rosacea are particularly susceptible to irritants and should be especially cautious about choosing gentle products. Irritation at the skin's surface from certain ingredients can exacerbate rosacea and result in breakouts, dryness, a spike in oil production and enlarged pores.
Everyone is a little different, so it may take trial and error to discover which ingredients work best for your needs and which cause a reaction. Common irritants include artificial fragrance, certain botanical ingredients, especially those that leave behind a cooling sensation, like menthol and peppermint oil, alcohol, witch hazel and potent exfoliators. Before applying a product to your face, try testing a small patch on your neck to be sure your skin can tolerate it. It's also important to handle rosacea-prone skin with care. Be gentle when applying skin care and makeup products, and avoid using any harsh physical scrubs, sponges, washcloths or makeup brushes.
When it comes to controlling rosacea, less is more. Focus on creating a simple routine with multitasking products to reduce the number of formulas on your skin at any given time. Start with a mild cleanser. LovelySkin LUXE Gentle Cream Cleanser is perfect for most skin types. Free of fragrance, sulfates, parabens and gluten, it helps soothe and soften skin with meadowfoam seed extract and olive oil extract. With daily use, you can enjoy a clean, balanced complexion.
To prevent burning, stinging and irritation, follow cleansing with a lightweight moisturizer, like Obagi Gentle Rejuvenation Skin Calming Cream. It features plant-based growth factors to help diminish the appearance of dark spots, fine lines and wrinkles. It also helps smooth roughness and reduce redness and irritation, as well as improves the skin's ability to retain moisture.
Sunscreen is crucial for any skin type, but since sun exposure is a known to trigger flare-ups, it's especially important for those treating rosacea. To avoid exacerbating inflammation, try a non-chemical sunscreen that provides physical protection with titanium dioxide and zinc oxide. Obagi Rosaclear Skin Balancing Sun Protection SPF 30 is specially formulated for rosacea-prone skin. It includes a subtle tint to help minimize the look of redness, and it protects skin against harmful UVA and UVB rays with 15.5% zinc oxide and 2% titanium dioxide.
When choosing makeup for rosacea, apply the same principles as those outlined above for skin care. Avoid common irritants and consider makeup that sits atop the skin, like a pressed mineral powder. At LovelySkin, we love jane iredale PurePressed Base Mineral Foundation SPF 20. If you prefer a liquid formula, try Oxygenetix Oxygenating Foundation. This light, breathable foundation encourages skin healing and collagen growth, making it perfect for sensitive skin.
Do you have a question about skin care for rosacea? Let us know in the comments section.
Shop This Blog
Highlights
Does not cause over-drying
Soothes the complexion
Gently removes makeup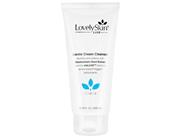 Quick Shop +
Highlights
Diminishes fine lines and wrinkles
Softens a rough texture
Creates an even tone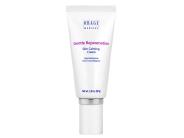 Quick Shop +
Highlights
Provides broad-spectrum protection
Ideal for rosacea-prone skin
Reduces inflammation and irritation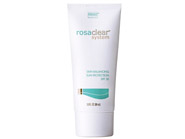 Quick Shop +
Highlights
Offers sheer to medium coverage
Defends against UV damage
Suitable for sensitive skin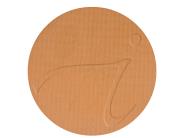 Quick Shop +
24 options
Highlights
Minimizes scarring
Ideal for covering rosacea, psoriasis and wounds
Stimulates cell growth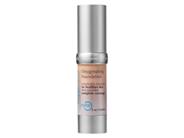 Quick Shop +
14 options
Connect with Us!