Beauty
Fake It Till You Wake Up: Looking Fresh After a Big Night Out
by Stepha
|
February 23, 2016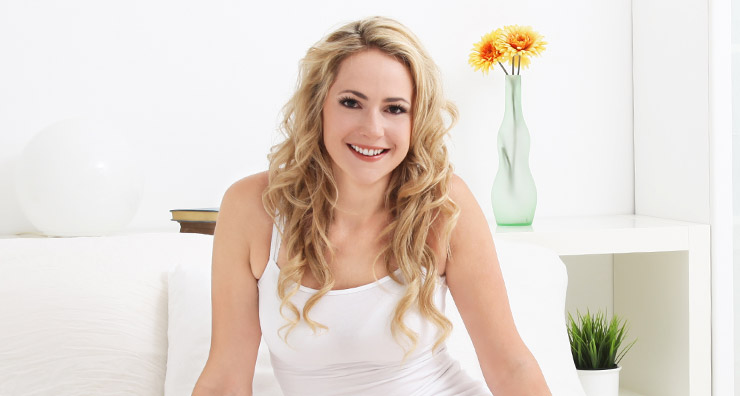 The awards ceremony has ended and the statues have been accepted, but the night is far from over. There are still after-parties, late-night dinners, photo-ops galore . . . and tomorrow morning's bright and early press events. So how do your favorite actresses stay up all night, indulge in rich snacks and cocktails and still manage to look flawless the next day? It's not as impossible as you might think! These do-it-yourself tips will come in handy next time you need to recoup after a big night, but they're also great for a pick-me-up any day of the week.
1). It Starts the Night Before
If you manage to make it home in time, that is. But let's say you make it back for a few hours of much-needed beauty sleep. You'll need to begin prepping for your next close-up right away, and it all starts with a super thorough cleanse. This will help prevent surprise breakouts. It'll also keep skin from looking dull the next morning, or worse, red and inflamed. The first step is using a high-quality makeup remover, like Koh Gen Do Cleansing Water Cloths, and then choosing a cleanser that's right for your skin type. We love the gentle exfoliating benefits in LovelySkin LUXE Clarifying Gel Cleanser (the 2% salicylic acid and 2% glycolic acid help brighten skin and leave it soft and smooth). You can even add a toner to further clear pores if you'd like. We recommend Obagi Nu-Derm Toner.
Once your skin is fresh and clean, you'll want to smooth on a rejuvenating mask for a last-minute boost. Try Epionce Enriched Firming Mask, a creamy antioxidant formula that helps intensely hydrate skin with hyaluronic acid to leave it feeling balanced. It also provides instant firming effects while a fortifying concentration of antioxidants gives a healthy, youthful glow. From there, apply a moisturizing eye cream, like Neocutis Lumiere Eye Cream (with PSP), followed by a nighttime anti-aging formula to nourish skin as you sleep. We like mybody YOUTH OVERNIGHT Anti-Aging Night Repair Cream, a rich shea butter cream that energizes skin with caffeine and antioxidants.
Now you can finally go to bed and get some rest!
2). Stay Hydrated
Inside and out. Drinking a glass or two of water first thing in the morning will help you feel immediately more awake. Reapply your Neocutis Lumiere Eye Cream (the caffeine will help out with dark circles and puffiness!). You'll also want to have a lightweight, yet heavy-duty hydrator on hand to help plump skin and minimize fine lines. SkinMedica HA5 Rejuvenating Hydrator contains five forms of hyaluronic acid to help bind moisture to the skin. Its silky-smooth texture will also help create the perfect base for makeup. Which brings us to number three . . .
3). Let Makeup Work its Magic
Never underestimate the power of a mineral foundation, an illuminating highlighter, a lash-lengthening mascara, a brow-sculpting gel, etc., etc., etc. We love makeup, and we're especially thankful when it's there to help us fake eight hours of sleep on a busy day! That said, there are some definite dos and don'ts when it comes to morning-after makeup techniques. Hint: less is more, even when you're exhausted.
DO apply a sheer coverage foundation or BB cream.
You'll probably need a little color correction and tone-evening, but the last thing you want is to look cakey. Try a product like jane iredale Glow Time Full Coverage Mineral BB Cream. It adds a nice natural glow and a little extra moisture, plus the coverage is totally customize-able from sheer to full.
DON'T be too heavy with the eye makeup.
When you're tired, dark colors can make eyes appear down-turned and draw attention to circles, puffiness and bags. It's best to keep it simple—a nude eyeshadow to conceal any veins or redness, a mascara for oomph and a creamy concealer for discoloration.
DO add luminosity with a highlighter.
An illuminating highlighter is your quickest ticket to a dewy and lifted appearance. Choose a high-quality formula, like theBalm Mary-Lou Manizer Luminizer to avoid looking sparkly or over-done. Using the jane iredale White Fan Blush Brush can also help you get a whisper-light application. Dust it along the bridge of your nose, the tops of your cheekbones, the center of your forehead and the center of your chin for the best effect. Bonus tip: Adding a little to your Cupid's bow can help your lips look plumper.
DON'T opt for a powder blush.
Highly pigmented powder blushes can look heavy since they sit atop the skin. A cream blush, like Youngblood Luminous Crème Blush, will blend out more naturally for a fresh, youthful look. Just remember that a little goes a long way!
DO choose a bold lipstick.
This is our favorite easy hack for faking awake. Not only does a bold lipstick shade brighten up the entire face, it also distracts from tired eyes. Be sure to apply a nourishing balm first to keep lips soft. We also recommend sticking to a shade you know is flattering and that makes you feel confident. You know that one bright lipstick you don't wear that often, but when you do, you get multiple compliments? That's the one!
4). Sport An Uplifted 'Do
If you have bangs, it might be your first instinct to hide behind them, but one of the secrets to looking fresh after a long night is to pull your hair back from your face. This gives eyes, brows and cheekbones instant lift and energy. Your 'do doesn't have to be fancy—a high ponytail or top knot is timeless and chic, and you don't even need a team of stylists to get the job done. Hold it in place and add a little shine with Bed Head Hard Head Hairspray.
How do you freshen up in the morning after a big night out? Let us know on Twitter, Facebook and Instagram using #LovelySkin!
Shop This Blog
Highlights
Effectively remove face and eye makeup with Koh Gen Do Cleansing Water Cloths.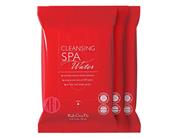 Quick Shop +
2 sizes
Highlights
Ideal for acne-prone skin
Eliminates blemishes with salicylic acid
Exfoliates with glycolic acid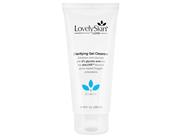 Quick Shop +
Highlights
Reduces inflammation
Hydrates, tones and prepares skin
Leaves skin clean and refreshed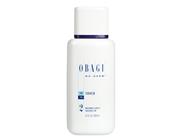 Quick Shop +
Highlights
Firms and tightens the complexion
Reduces and prevents inflammation
Strengthens the protective barrier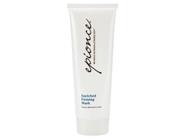 Quick Shop +
Highlights
Minimizes puffiness and dark circles
Hydrates and soothes delicate skin
Reduces under-eye wrinkles and fine lines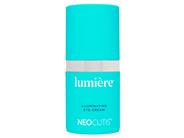 Quick Shop +
Highlights
Firms and thickens skin
Diminishes fine lines and wrinkles
Ideal for dry, mature skin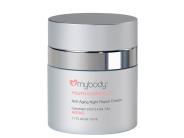 Quick Shop +
Highlights
Best suited for dry skin
Paraben-free
Hydrates the complexion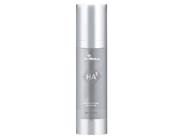 Quick Shop +
2 sizes
Highlights
Protects against environmental damage
Boosts hydration
Minimizes the appearance of fine lines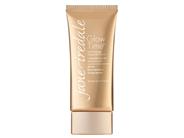 Quick Shop +
10 options
Highlights
Illuminates the cheeks, eyes and brow bone
Contains light-reflecting minerals
Provides a shimmery finish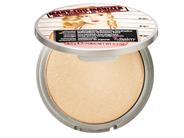 Quick Shop +
Highlights
Provides sheer color
Made with natural bristles
Perfect for applying powders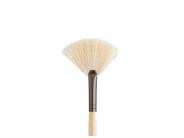 Quick Shop +
Highlights
Give cheeks a burst of color and radiance with this cream-textured blush. The oil-free formula comb...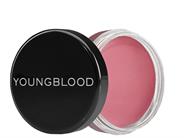 Quick Shop +
7 options
Highlights
Adds shine
Creates a long-lasting style
Provides strong hold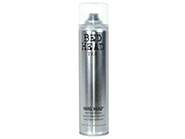 Quick Shop +