Skin Care
Anti-Aging Skin Care: Antioxidants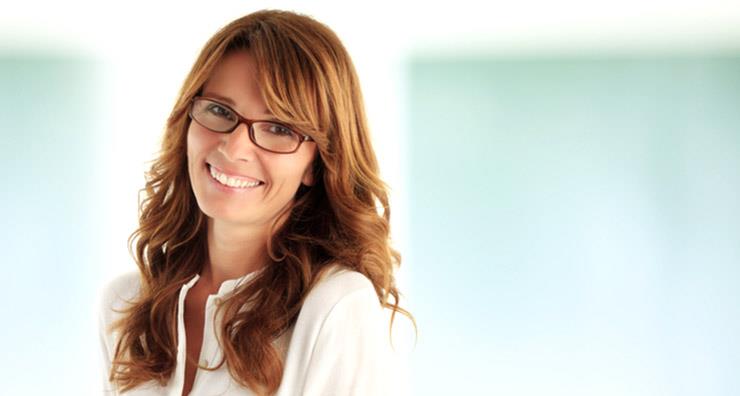 Antioxidants play a vital role in skin health and overall well-being, making them a key component of any anti-aging skin care regimen. They have the ability to slow collagen breakdown, repair sun damage and protect the skin from environmental stressors. Read on to learn more about the benefits of antioxidants, as well as some of our favorite antioxidant skin care products from LovelySkin.com.
Antioxidants are naturally occurring molecules that work to protect the skin against environmental damage and premature signs of aging. This protection starts with the inhibiting of free radical formation. Free radicals are atoms with an odd number of electrons that are formed when oxygen and outside stimuli interact with molecules. Once they have been formed, free radicals begin a reactive chain, damaging cells and causing them to either function poorly or die completely. Free radical formation is accelerated by lifestyle habits and environmental stressors like sun exposure, smoking and pollution, but the natural aging process also plays a role. Antioxidants have the power to terminate the chain reaction and prevent free radicals from causing widespread cellular damage.
The older we get, the less antioxidant protection our bodies can organically produce. Luckily, both natural and synthetic antioxidants have made their way into skin care products to offer the boost we need to keep our skin healthy and viable. There are dozens of different antioxidants that can slow aging and help repair cellular damage for a more healthy, youthful appearance. However, there is no such thing as a miracle cure-all antioxidant for aging skin concerns such as fine lines, wrinkles, loss of vibrancy and hyperpigmentation. Look for products that contain a blend of different antioxidants that can help you address all of your aging concerns. Also, make sure that they are packaged in opaque containers, as some antioxidants are unstable and have been known to break down when exposed to air and light.
Through clinical trials and research of the benefits of antioxidants, scientists have deduced that the following are among the ingredients that pack the most punch. You'll find these antioxidants appearing the most on your product labels.
Vitamin C
Vitamin C may be the most prevalent antioxidant found in anti-aging formulas. You're likely to find it listed as L-ascorbic acid, one of its most stable and potent forms. Over time, vitamin C can help improve the appearance of sun-damaged skin and help protect it against future UV damage. It also has the ability to improve the skin's tone and texture and help reduce inflammation and hyperpigmentation. A lesser known benefit is vitamin C's knack for enhancing the positive effects of peels and procedures and improving the efficacy of active sunscreen ingredients.
At LovelySkin, we like to recommend Obagi Professional C-Serum 10% for those patients wishing to incorporate vitamin C into their routine. The formula helps protect against free radicals from smoke, pollution and debris. Best of all, it remains on the skin for up to 72 hours to provide a continuous shield against environmental stressors.
Vitamin E
Vitamin E is another well-known and thoroughly researched antioxidant. It is available in several forms, the most well-known form being d-alpha-tocopherol. Similar to vitamin C, vitamin E can go a long way in helping to protect against sun damage. It reduces the formation of free radicals upon exposure to UV rays, protects the skin from damage and increases the efficacy of sun protection products. In addition, vitamin E has the unique ability to protect the skin's barrier function. This means that it helps to reduce water loss, strengthen the moisture barrier and protect the oil balance of the skin during the cleansing process.
Ferulic acid, a substance derived from bran, is a proven antioxidant extender with the power to double the protective capabilities of vitamin E and other antioxidants. SkinCeuticals C E Ferulic is an effective preventative serum that can help repair skin and diminish signs of photoaging. The powerful combination of vitamin C, vitamin E and ferulic acid helps the skin achieve eight times its natural protection. This serum cannot be rubbed off. Instead, it stays put once it is absorbed to offer a minimum 72 hours of protection.
Green Tea
Not only is green tea an antioxidant, it has anticarcinogenic properties as well. This means that it can benefit your overall health in multiple ways by reducing the risk of diseases such as cancer. While there is still research being conducted on green tea's many skin benefits, studies have shown that it can reduce sun damage and lend its anti-inflammatory properties to the complexion. Green tea has the ability to enhance sun protection and to slow the deterioration of collagen and elastin by neutralizing free radicals.
To experience all that green tea can offer your skin, try Replenix Power of Three Serum. Fortified with 90% green tea polyphenols, this powerful formula provides your skin with approximately the same benefits you would receive from drinking 500 cups of green tea. The gentle serum is perfect for those with oily, acne-prone skin.
Resveratrol
Resveratrol is commonly found in red grapes, and may be responsible for red wine's rise to fame in terms of its widely touted antioxidant benefits. When applied topically, resveratrol has the power to shield the skin from environmental damage, smooth fine lines and wrinkles and improve the skin's tone and texture. It also helps protect against UV damage and the formation of free radicals and abnormal cells while playing a big role in the creation of healthy collagen.
With SkinCeuticals Resveratrol B E, you get an effective cocktail of antioxidants that help to diminish signs of aging and skin damage. Formulated with the highest concentration of resveratrol available on the market today, this product works to neutralize accumulated free radicals and strengthen the skin's natural defenses. The formula complements a daily vitamin C serum or other antioxidant supplements to help you achieve optimal results.
Niacinamide
Also known as vitamin B3, niacinamide acts as a potent cell-communicating ingredient in skin care. It can help improve the skin's elasticity and enhance barrier function. It also helps to prevent skin from losing water content, in doing so, working to fill in fine lines and wrinkles. Niacinamide may be best known for its ability to help correct discoloration. It can help fade dark spots, even out the skin tone and address the post-inflammatory hyperpigmentation that acne can leave behind.
NIA24 Intensive Recovery Complex is specially formulated to help repair sun damage. The treatment helps to repair damaged cells and fade the look of dark spots. Ceramides, liposomes, peptides and brightening agents add extra toning, lifting and smoothing benefits. This cream is also an intense moisturizer, making it a customer favorite for soothing and balancing dry skin.
Do you have a question about antioxidant skin care? Let us know in the comments section.
Shop This Blog
Highlights
Prevents premature signs of aging
Offers antioxidant protection
Brightens a dull complexion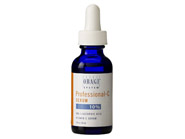 Quick Shop +
Highlights
Firms skin
Contains antioxidants
Stimulates collagen production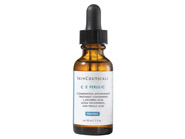 Quick Shop +
Highlights
Minimizes fine lines and wrinkles
Refines the look of large pores
Calms and soothes irritation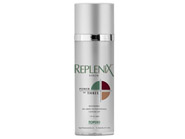 Quick Shop +
Highlights
Boosts collagen synthesis
Contains vitamin E
Corrects signs of aging with resveratrol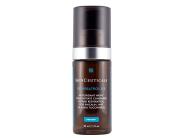 Quick Shop +
Highlights
Provides long-lasting hydration
Firms and brightens the complexion
Promotes healthy skin repair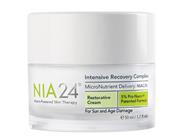 Quick Shop +