Beauty
Bad Beauty Habits to Break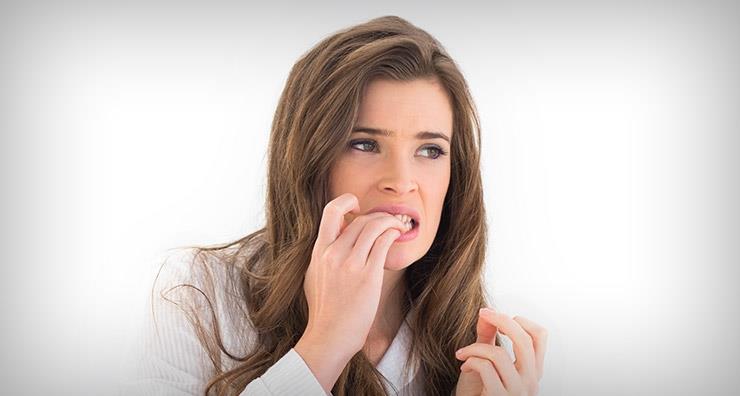 We're all guilty of a bad beauty habit (or three). Here are a few of the worst cosmetic crimes and how you can finally end the cycle – once and for all!
Pimple popping
You've heard it a hundred times, but picking at your pimples can cause infection and scarring. When you're staring at your face in the mirror every morning, it's hard to resist the urge to remove that whitehead. If you need to extract it, try using two clean cotton swabs to apply gentle pressure. If that doesn't work, apply a spot treatment to reduce inflammation and decrease the life of the zit. When you treat your existing breakouts with the proper products and avoid spending unnecessary time in front of the mirror, you'll have healthier, clearer skin in no time.
Nail biting
This compulsive habit is one of the hardest to break. As with many bad beauty habits, it's important to understand what triggers nail biting. Is it anxiety? Stress? Boredom? Find an activity that engages your hands during these times – a stress ball, tapping your finger, drawing, sewing or painting your nails. We find that a perfect manicure serves as a great deterrent to biting!
Sleeping with your makeup on
Whether you had a late night or just tend to be a little lazy, sleeping with your makeup on is one of the worst things you can do for your skin. All those cosmetics can result in irritation, clogged pores, eye infections, premature aging and much more. Put an extra cleanser in the shower and set a pack of makeup remover wipes next to your bed – that way, even if you're completely exhausted, you can still get the bulk of the dirt, debris and makeup off of your face.
Skipping sunscreen
We all know we need to be wearing sunscreen every single day, regardless of the weather, but it's hard to incorporate an additional product into your standard routine. Purchase makeup and moisturizers with SPF in them to ensure you're getting everyday protection and place a small tube of sunscreen in your purse for convenient re-application. We find that the easiest way is to just find a formula that you absolutely love and don't mind applying. Our top-sellers are EltaMD UV Clear SPF 46 and La Roche-Posay Anthelios 60 Ultra Light Sunscreen Fluid – both of these are lightweight and won't interfere with your makeup or skin care regimen.
Avoiding your dermatologist
Seeing a dermatologist once a year is the most important thing you can do for the early detection of skin cancer. Book your appointment in advance, include it on your calendar and never postpone your appointment unless absolutely necessary. It's CRUCIAL for your health!
Too much heat styling
We don't all have the luxury of waiting an hour for our hair to dry, so it's no surprise that we all reach for hot tools left and right. If you're guilty of blow drying, flat ironing and curling your hair on a regular basis, there are a few things you can do to counter the negative effects of heat styling. Purchase a heat protectant to prep and shield your hair from damage and use a moisturizing mask once or twice a week to infuse your hair with extra hydration.
Smoking, drinking, too much sugar, too little sleep, tanning, stress, etc.
Your lifestyle can show through your skin. If you're guilty of bad habits in general, those factors can contribute to premature aging, acne and more. Whatever your vice, the Sin-Care line has a specially formulated product that's customized to tackle your troubles. If you don't sleep enough, try the Sleep Doctor, which targets the signs of fatigue on your skin. Too many late nights out on the town? Party Girl helps counteract the negative effects of overindulging in alcohol. Check out the full range to see which serum best fits your lifestyle.
What's your biggest bad beauty habit? Comment below!