Skin Care
5 Easy Ways to Look 5 Years Younger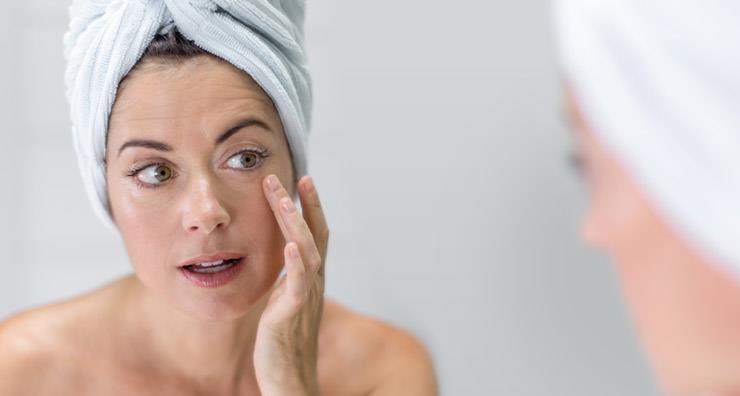 We've all had that moment in the mirror where it looks like we've aged overnight. When your regular regimen just doesn't seem to keep the wrinkles at bay, turn to these quick fixes to instantly turn back the clock five years (or more).
1.) Whiten your teeth.
A recent survey by tooth care brand Oral B suggests that white teeth make a person look wealthier, more attractive and five years younger. Indeed, teeth tend to yellow as we get older. Luckily, there are many options available outside of expensive dentist appointments. Teeth whitening at home is easy with a device like the Pearl Ionic Teeth Whitening System, which brightens up to 10 shades in just five days.
2.) Cut bangs.
Forehead wrinkles are no match for a full head of hair. A fresh layer of fringe can frame your face for a youthful and flirty look. Head to your local hairstylist with photos of women like Helen Mirren, Jennifer Lopez and Reese Witherspoon for inspiration.
3.) Use a retinol.
Retinol cream is hands-down our secret for effective anti-aging. This incredible ingredient helps reduce the effect of time on your skin by boosting collagen production and stimulating cellular turnover, resulting in truly younger looking skin. Benefits can start to show up between a few weeks to a few months, depending on your product's strength. With regular use of a retinol cream, you can look five to seven years younger!
4.) Get more sleep.
Studies have shown that sleep deprivation has a negative impact on the eyes, mouth and skin. Lack of sleep results in more wrinkles and fine lines, drooping in the corners of the mouth, puffy eyes and duller skin. Make sure you're getting eight hours of sleep a night for brighter, younger looking skin.
5.) Use cream-based makeup.
Skin tends to look drier and duller as you age. Cream-based makeup (foundation, blush, eyeshadow, highlighter and lipstick) will help to put a bit more hydration back into your skin and won't cake in fine lines like a lot of powder formulas. Our current favorite is this highlighter from La Bella Donna, which truly gives your skin a fresh, dewy glow for an instant age rewind.
What's your secret to looking five years younger? Share below!
Shop This Blog
Highlights
Whitens teeth up to 10 shades
Offers visible results after just one treatment
Hands-free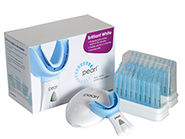 Quick Shop +
Highlights
Can be worn under or over foundation
Creates a youthful glow
Highlights the complexion
Quick Shop +