Ask the Experts
Dear LovelySkin: What Causes Dry Skin?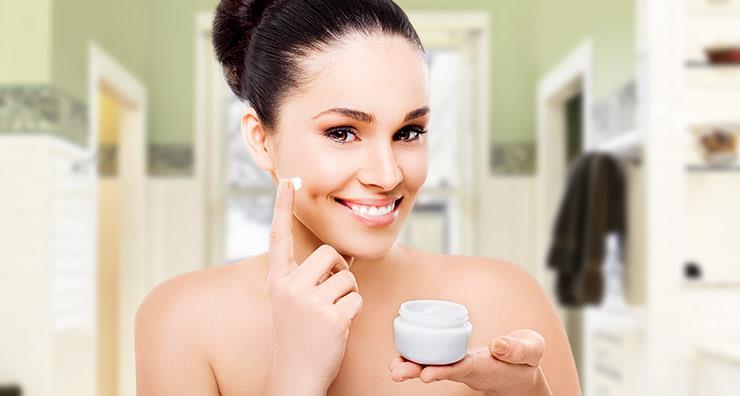 There are a number of factors that could contribute to dry skin. Before you invest in dry skin care products, it's important to pinpoint what's causing it. Keep in mind that aside from external stressors, dry skin can also be a hereditary phenomenon.
Weather
If your skin's moisture level tends to change with the seasons, you're not alone. Cold weather is a leading culprit. In the winter, when temperatures and humidity levels plummet, skin loses its moisture. Add winter wind and you may find yourself with a chapped, irritated complexion. FixMySkin Healing Body Balm Unscented with 1% Hydrocortisone contains shea butter and 1% hydrocortisone to address the itching, flaking and irritation that comes with extremely dry skin. Keep this convenient, travel-friendly stick in your pocket to fix chapped lips, elbows or patches of dry, rough skin anywhere on the body. Those who struggle with skin conditions such as eczema and psoriasis can also benefit from this soothing balm.
Hot Baths and Showers
Taking a long, hot shower may be your favorite way to unwind at the end of the day, but it could be drying out your skin's natural oils. To keep skin from growing too dry in the shower, turn down the temperature and try not to stay under the stream for more than five minutes.
Harsh Cleansers and Detergents
Not all soaps are created equal. If your cleanser or laundry detergent is too harsh, it can strip your skin of moisture. For laundry detergent, choose "free and clear" formulas, which use no irritating fragrances or dyes. Dr. Schlessinger likes to recommend All Free & Clear Liquid Laundry Detergent. Avoid Tide detergents, as they are very harsh on the skin. You'll also want to avoid dryer sheets and fabric softener.
When it comes to cleanser, choose mild formulas for sensitive skin, like La Roche-Posay Toleriane Purifying Foaming Cream. This gentle cleanser calms redness and removes dirt, oil, makeup and other debris without over-drying the complexion. Free of fragrances and dyes, the formula contains glycerin to create a soft, silky texture.
Similarly, certain acne medications and topical treatments can exacerbate dry skin or prove drying over time. Consult with your physician if you've noticed changes in your skin after beginning a new skin care regimen or oral medication.
Soaps like Ivory Bar Soap can prove especially drying to the skin on the body. For a body cleanser, Dr. Schlessinger recommends Dove Sensitive Skin Unscented or Vanicream Cleansing Bar, a gentle moisturizing product that leaves skin soft, smooth and free of irritation.
Aging
As we age, our skin naturally loses moisture due to slowed hyaluronic acid production. Hyaluronic acid is a substance that naturally occurs in the body with over 50% found in the skin. It has the ability to hold up to 1000 times its own weight in water, and it helps to keep skin firm, plump and hydrated. As our bodies begin to make less, the skin shows more signs of aging like fine lines and wrinkles.
To boost your skin's hydration with topical hyaluronic acid, try SkinCeuticals Hydrating B5 Gel as a supplement to your regular moisturizer. This potent gel helps to effectively bind moisture to the skin while fighting signs of aging. It also helps to repair tissue damage and improve the look of dull, tired, extremely dry skin.
Sun Exposure
Sun exposure can cause your skin to become dry on the surface while causing significant damage deep below the top layer. This damage only perpetuates more dryness. Avoid the sun altogether when possible and wear a high-quality sunscreen every day. EltaMD UV Daily Broad-Spectrum SPF 40 is a sheer, lightweight sunscreen that can double as a moisturizer. Use it on even the most sensitive skin to boost hydration and protect your skin from the sun's harmful rays.
Do you have a question about dry skin care? Let us know in the comments section.
Shop This Blog
Highlights
Mess-free
Treats psoriasis, eczema and more
Relieves itchiness and dry skin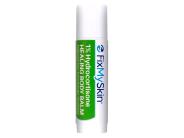 Quick Shop +
Highlights
Suitable for sensitive skin
Soothes symptoms of eczema or dermatitis
Hydrates to prevent dryness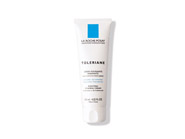 Quick Shop +
Highlights
Ideal for dry, sensitive skin
Non-irritating formula for sensitive skin
Moisturizes skin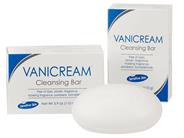 Quick Shop +
Highlights
Binds moisture to the skin
Promotes tissue repair
Minimizes the signs of aging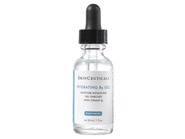 Quick Shop +
Highlights
Fragrance-free and paraben-free
Provides lightweight hydration
Ideal for post-procedure skin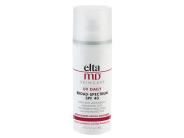 Quick Shop +
2 options