Ask the Experts
Dear LovelySkin: What is glycation?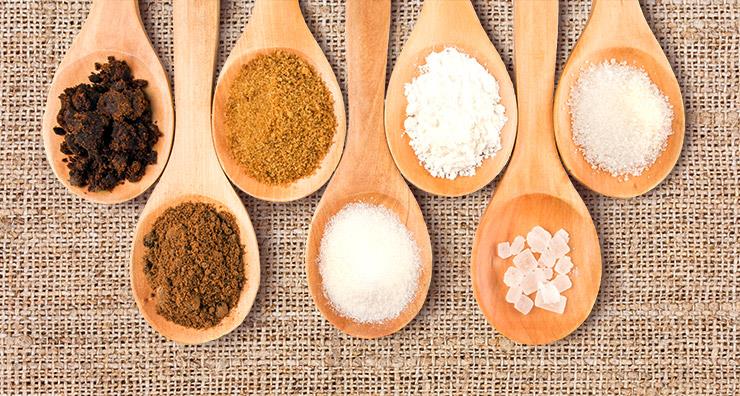 By now, we know that excess sugar consumption is bad for our overall health. However, sugar is also bad for the skin, and not just because it can exacerbate acne. Sugar can also cause wrinkles and other signs of premature aging through a process called glycation.
Glycation is the process of sugar molecules bonding with fats and proteins. When we eat food with a high glycemic index, such as candy, white bread, French fries, ice cream or even apples, our bodies begin to break down the carbohydrates into glucose, or sugar. The sugar begins to bind with fats and proteins, resulting in compounds called advanced glycation end products, or AGEs.
AGEs tend to gravitate toward collagen and elastin, the very proteins in the skin that are responsible for keeping the complexion supple, plump and springy. When an AGE latches onto a protein, it becomes weak, stiff and discolored. Over time, as more and more damage is accrued, it will begin to show on the surface of the skin in the form of fine lines and wrinkles. Skin will also lose its suppleness and elasticity and begin to sag and look dry, dull and tired.
While glycation is unavoidable, and caused to some extent by a variety of healthy foods like fruit, the refined sugars and carbohydrates in packaged, refined snacks cause a more rapid spike in insulin. This results in more severe inflammation and the formation of far more AGEs.
Remember that the skin is often an indicator of overall health, and a nutritious, balanced diet is key. To avoid the formation of AGEs, eat lots of vegetables, plus foods like berries that contain antioxidant benefits. Choose complex carbs like brown rice and whole-wheat bread and anti-inflammatory fats like those found in avocado and salmon. And of course, limit all processed food with sugar, high fructose corn syrup and white flour.
Great skin care can also help, and many companies continue to develop formulas that specifically address AGE formation. SkinCeuticals A.G.E. Interrupter targets mature skin to help correct signs of aging and protect it in the future. With a unique blend of moisturizing ingredients and antioxidants, A.G.E. Interrupter can help restore hydration and nutrients to the skin, stimulating healthy collagen production.
Do you have a question about glycation? Let us know in the comment section.
Shop This Blog
Highlights
Stimulates collagen and elastin
Restores lost moisture
Protects the natural barrier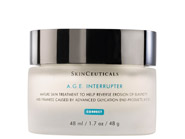 Quick Shop +
Connect with Us!