Skin Care
Do You Have Dehydrated Skin?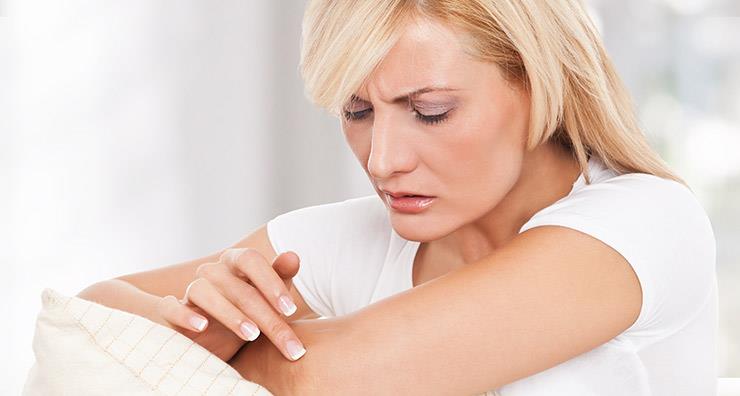 Dry skin is a common concern during colder months, but we've found that many of our customers misdiagnose (and therefore mistreat) their skin. While dry skin is an actual skin type, dehydrated skin is a condition. Any skin type can experience dehydration, even if you have a traditionally oily complexion. While dry skin can be genetic, hormonal or a result of aging, dehydration is caused by low moisture content within the skin. This condition is often a result of external elements like cold weather, sun exposure, harsh exfoliators and cleansers, poor diet, smoking or alcohol intake. The good news? Skin dehydration is temporary and more easily treatable.
Overall, the signs of a dehydrated complexion can look very similar to typical dry skin types. Both can experience irritation, inflammation, tightness, flaking, scaling, fine lines and cracks. Dehydrated skin can also appear oily, since the problem isn't a lack of oil but a deficiency in water.
The key to treating skin dehydration lies in replenishing the moisture content of the skin. Whether you turn to topical products or switch up your diet, you need to rehydrate and protect your complexion. Drink adequate amounts of water (6-8 glasses per day) and eat water-rich foods like watermelon, cucumber, grapefruit, lettuce, broth-based soup and yogurt. You can also try sleeping with a humidifier and taking short, lukewarm showers.
Dehydrated skin cells need help replacing moisture, so look for water-based skin care products. To find the best moisturizer for your complexion, look for ingredients like hyaluronic acid and squalane, which help to bind water to the skin without oil. Hyaluronic acid is a natural ingredient that can hold up to one thousand times its weight in water. We find it works best right after cleansing; just lightly pat your skin dry and apply it.
Some products with hyaluronic acid include:

Cerave Moisturizing Cream, an inexpensive, non-greasy option.
Neocutis Hyalis, a top-rated serum for dry, dehydrated and damaged skin.
Eminence Strawberry Rhubarb Masque with Hyaluronic Acid, a great moisturizing mask when your skin needs an extra hit of hydration.
Squalene and squalane are organic compounds that are naturally derived from plant and animal sources such as rice bran and olives. Some examples of products containing squalene/squalane include:

Peter Thomas Roth Oilless Oil, the best moisturizer if you want a 100% squalane formula.

La Roche-Posay Toleriane Riche Facial Cream, an elegant moisturizer that works well for sensitive skin.

Solvere Fortified Moisturizer, a low cost option for those seeking to add squalane to their daily skin care routine.
The final step in treating dehydrated skin is to take a look at the skin care products you're currently using. Even if you're using the best moisturizer in the world, your underlying problem could be the wrong cleanser or a too-harsh acne treatment. While it's not the case for all individuals, some of these products and ingredients can cause irritation or dryness:
Salicylic acid
Benzoyl peroxide
Topical acne medication
Retinol
Sulfur
Sulfates
Tea tree oil
Clay masks
Bar soaps
Acne cleansers
If you're using one of these, stop and replace it with a more moisturizing option until your skin dehydration is under control. When it comes to your cleanser, make sure you are avoiding anything that makes your skin feel dry, tight and stripped of oil. Your face should feel fresh, not uncomfortably clean. Change your cleanser to something gentle and non-foaming.
Here are a few of our favorite cleansers for dehydrated skin:

Cetaphil Gentle Skin Cleanser, a very popular and low-priced option.
Clark's Botanicals Soothing Herbal Face Wash, a creamy cleanser with vitamin E and lavender.

Avene Clean-AC Cleansing Cream, a soap-free selection with thermal spring water.
Follow these steps to establish a regimen that's gentle and packed with hydrating properties. After a few weeks of using these high moisture products, you should see a noticeable difference in your skin and can re-introduce your acne treatments, retinol creams and any other potentially irritating products from the past.
Do you have any questions about treating skin dehydration? Leave them in the comments!
Shop This Blog
Highlights
A rich cream that penetrates deeply into skin to intensely hydrate.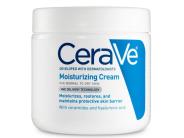 Quick Shop +
Highlights
Deeply hydrates the complexion
Plumps and smooths skin
Soothes irritation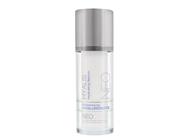 Quick Shop +
Highlights
Exfoliates skin
Removes impurities
Minimizes wrinkles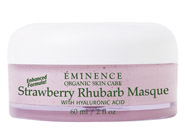 Quick Shop +
Highlights
Hydrate skin with pure squalane in Peter Thomas Roth Oilless Oil 100% Squalane. Oil-like, but not ...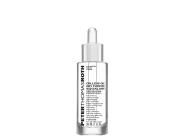 Quick Shop +
Highlights
Suitable for dry, sensitive skin
Improves moisture retention
Reduces inflammation and irritation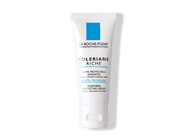 Quick Shop +
Highlights
Replenishes lost moisture
Relieves irritation
Defends against free radicals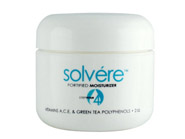 Quick Shop +
Highlights
2013 Allure Best of Beauty Award: Sensitive Skin, 2011 Allure Best of Beauty Award: Hall ...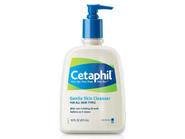 Quick Shop +
Highlights
Hydrates and replenishes skin
Gently cleanses skin
Relieves redness and irritation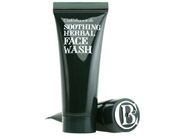 Quick Shop +
Highlights
Soap-free
Reduces irritation
Cleanses without drying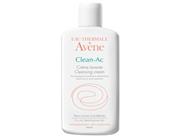 Quick Shop +