Skin Care
Everything You Need to Know about Stretch Marks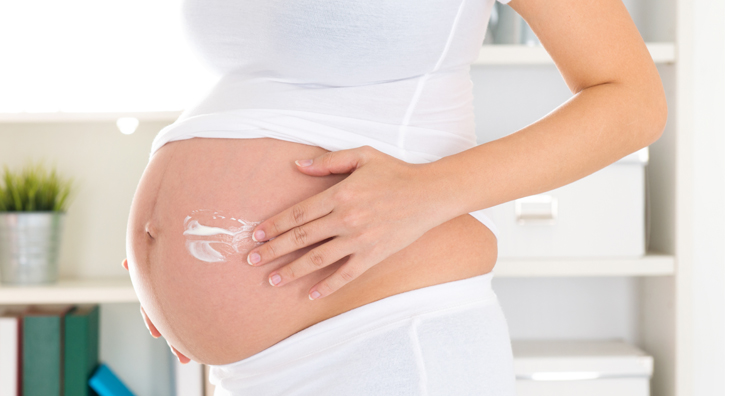 Stretch marks are so common that 80% of women and 40% of men are estimated to have them. In this LovelySkin blog, we'll discuss what causes stretch marks, as well as the best ways to minimize and prevent them.
What are stretch marks?
Stretch marks occur in the middle layer of the dermis, the layer that allows skin to retain its shape. The skin is made of up of strong fibers that allow it to stretch as we grow. However, rapid growth in a short period of time could cause these fibers to become thin and overstretched, eventually leading to breakage. When fibers break, tiny tears develop, and blood vessels become visible beneath the thin, stretched skin. This is why stretch marks appear as pink, red or purple indented streaks at first and may form in rows, clusters or zigzags. Eventually, the blood vessels contract and only the fat under the skin is visible, causing stretch marks to fade to a gray or silvery white color. Stretch marks may appear anywhere on the body, but they are most common in areas prone to rapid expansion such as the upper arms, stomach, thighs, hips and backside.
What causes stretch marks?
Not everyone develops stretch marks, but there are certain factors that may put an individual more at risk. Pregnancy is a leading cause, with 50-90% of women developing scars. The skin in the abdomen stretches more and more each month to accommodate the growing size of the baby, and skin fibers are naturally softer due to an influx of hormones.
Similarly, rapid weight gain can cause stretch marks, and so can rapid weight loss. If weight goes up and down quickly, it can put a strain on skin. Crash dieting and fad dieting are major culprits. Athletes and bodybuilders may experience stretch marks, especially if they acquire a significant amount of muscle mass in a short space of time.
Those adolescents going through puberty are at risk for developing stretch marks due to sudden growth spurts. Males may experience scars on their shoulders and back, while the hips, thighs and breasts are often affected in females. Family history and genetics can play a role in how severe stretch marks are, especially in females.
Lastly, certain medications and medical conditions can cause or worsen stretch marks. Topical or oral corticosteroid medications for inflammatory skin conditions such as eczema can inhibit the skin's ability to stretch since they decrease collagen. Diseases like Cushing's syndrome, Marfan syndrome and Ehlers-Danlos syndrome can also cause stretch marks due to a weakening of the skin's ability to stretch.
How can stretch marks be treated?
We'll be honest: there is currently no treatment that is known to be 100% effective when it comes to diminishing stretch marks. The good news is that there are many topical treatments and certain procedures that can go a long way toward minimizing their appearance. As with most conditions, addressing the issue early is key to successful treatment. Most stretch mark treatments work best on fresh scars that still have a red, pink or purple appearance.
Tretinoin
You may have heard of tretinoin or Retin-A for the treatment of signs of aging or acne. A form of Vitamin A, this prescription cream has the power to encourage healthy cell turnover and regeneration. When applied to stretch marks, it can help restore elasticity. You can find over-the-counter forms of retinol at LovelySkin that may help you diminish stretch marks over an extended period of time. While over-the-counter creams aren't as potent as prescription-strength formulas, they are also gentler and less irritating for skin. We like SkinMedica Retinol 1.0.
Laser Therapy
Fractional laser therapy can work to target small areas of skin and encourage healthy collagen and elastin growth. Successful in treating a variety of scars, this procedure uses high-precision micro-beams to stimulate the skin's natural healing response. The skin is then able to strengthen, renew and repair itself over time.
Microdermabrasion
Microdermabrasion is one of the few treatments that may reduce older scars. This professional procedure polishes and exfoliates the skin with tiny crystals, revealing newer skin that is smoother, healthier and more elastic.
Pellefirm
PelleFirm is a new professional treatment that can help reduce the appearance of cellulite, stretch marks and other imperfections on the body. The procedure uses a handheld device to help heat and massage trouble areas to create a smoother, firmer and more even tone. the treatment is pain-free, requires no down time and can be performed over a series of 30-minute sessions at Skin Specialists P.C. of Omaha.
Over-the-Counter Treatments
At LovelySkin.com, we carry a variety of treatments for stretch marks that you can purchase just in time for swimsuit season. StriVectin-SD Advanced Intensive Concentrate for Wrinkles and Stretch Marks uses the exclusive Collagex-CE Wrinkle Repair Complex to help target collagen and elastin for stronger, healthier skin. With CeraVe Intensive Stretch Marks Cream, you can repair and restore the natural moisture barrier and keep skin soft, supple and hydrated. Specially formulated for use during pregnancy, Olivella Mamma Anti-Stretch Marks Cream uses 100% virgin olive oil, vitamin A and vitamin E to intensely nourish skin and promote elasticity. Phytomer SeaTonic Stretch Mark Reduction Cream leaves skin noticeably smoother and increase tolerance to stretching with nourishing shea butter and marine ingredients.
How can I prevent stretch marks?
The best way to prevent stretch marks is to maintain a stable weight. Eating a nutritious, balanced diet and exercising regularly is crucial when it comes to sustaining strong, youthful skin. Though it technically won't prevent stretch marks, keeping skin hydrated with a good moisturizer is always a good idea.
Do you have a question about stretch marks? Let us know in the comments section.
Shop This Blog
Highlights
Fades signs of aging
Improves tone and texture
Promotes cell turnover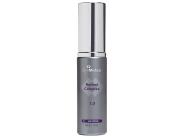 Quick Shop +
Highlights
Boosts collagen production
Minimizes stretch marks
Provides a boost of moisture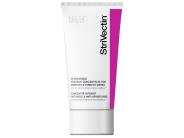 Quick Shop +
Highlights
Boosts collagen synthesis
Softens and hydrates
Suitable for use on face and body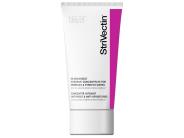 Quick Shop +
Highlights
Developed by dermatologists, CeraVe® Intensive Stretch Marks Cream minimizes the appearance of stre...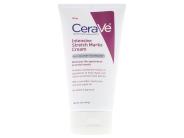 Quick Shop +
Highlights
A hydrating cream that improves the appearance of stretch marks and damage.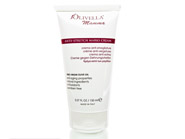 Quick Shop +
Highlights
Firms and tones skin
Creates a soft and smooth texture
Moisturizes the complexion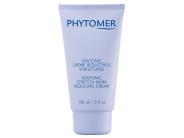 Quick Shop +