Skin Care
Why Is My Face So Oily? 4 Ways to Get Matte Skin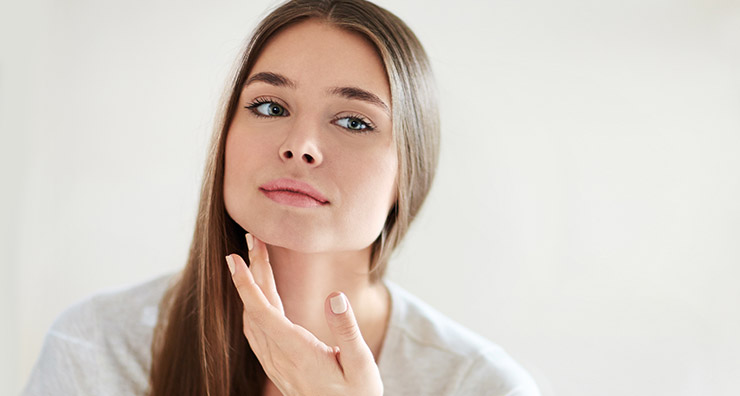 If you have oily skin, you know how frustrating that midday shine can be. We'll explain why your face gets so oily and show you the best skin care products to balance your complexion for an all-day matte finish!
1. Your oily face comes from hormones . . . and genetics.
Hormonal imbalances from puberty, pregnancy and menopause (as well as genetic factors) can be to blame for overactive sebaceous glands, clogged pores and blemishes, but before you declare an all-out war on oil with a bunch of drying skin care products, you should know they're doing more harm than good.
Everyone's skin produces oil—in fact, it's necessary to keep your skin barrier healthy and your complexion smooth. Washing away all the oil from the top of your skin may give you a nice, squeaky clean feeling, but it also causes your skin to produce even more, which leads to a shiny complexion halfway through your busy day. Instead, go for a gentle cleanser like Epionce Lytic Gel Cleanser, which removes excess surface oil without disrupting your skin barrier.
2. It might be the dairy.
Yep, you heard that right. Dairy products contain hormones that can really throw off your skin's natural oil production. For example, just one glass of milk contains more than 60 different hormones, so if your face is oily anyway, cutting back on the dairy is one way of balancing oil and controlling blemishes. If you're prone to acne, steer clear of skim milk especially—the lower fat content actually gives it a higher percentage of hormones. We recommend drinking almond milk instead, so you get all the nutrition and none of the downsides.
If you and dairy just can't call it quits (it's okay, we understand), try a mask like Dermalogica Charcoal Rescue Masque. It's one of our favorites for oily skin because it exfoliates, clears blemishes and minimizes pores in a gentle formula that you can use multiple times a week.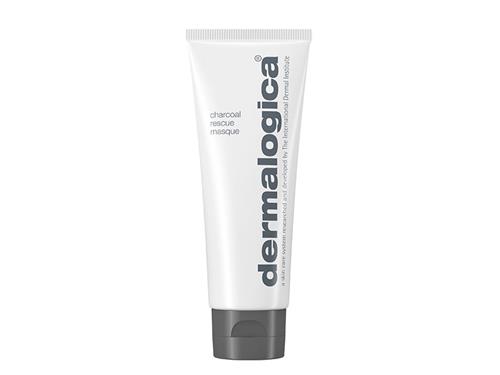 3. You need to upgrade your moisturizer.
The right balance of moisture is essential in any skin care routine, and this goes double for oily skin. You can do everything else right, but if you use a moisturizer that's wrong for your skin type, you're almost guaranteed a greasy T-zone by noon. LovelySkin LUXE Mattifying Antioxidant Moisturizer is oily skin's best friend because it's lightweight, oil-free, non-comedogenic, and packed with anti-aging actives like resveratrol and peptides.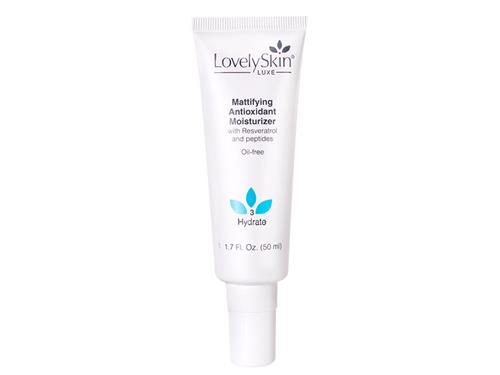 4. Your makeup is clogging your pores.
Just like your moisturizer, using makeup products that aren't designed for oily skin can cause some serious trouble. Heavy formulas can trap oil in your pores where it oxidizes, creating blackheads and inflammation. Look for light, oil-free and non-comedogenic products, preferably powders like bareMinerals Matte Foundation SPF 15. We love this one because it absorbs oil, won't clog your pores and keeps your skin matte with buildable coverage that lasts up to eight hours.
Now that you know why your face is so oily, what's your favorite way to get perfectly matte skin? Let us know in the comments!
Shop This Blog
Highlights
Eliminates bacteria on the surface
Exfoliates the complexion
Best suited for oily skin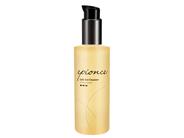 Quick Shop +
Highlights
Refines the look of large pores
Removes oil, dirt and debris
Calms acne and inflammation with niacinamide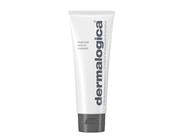 Quick Shop +
Highlights
Improves skin tone and texture
Creates a matte finish
Protects with antioxidants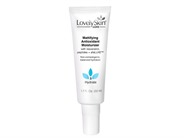 Quick Shop +
Highlights
Offers sheer to full coverage
Provides a matte finish
Clinically proven to minimize pores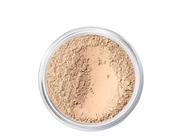 Quick Shop +
24 options
Connect with Us!