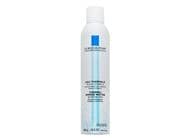 Reviews For
La Roche-Posay Thermal Spring Water
$12.99
113 Results
A must have!
I have mature skin and also acne prone skin...I use this every morning and night and not only does it feel so good on my face, but it also helps keep break outs at bay. I stopped using it for awhile thinking I didn't need it anymore, but then bought more on a whim, and I forgot how much this helps with my skin! I will never go without this Spring Water!!! LovelySkin Customer
Verified Purchase
Relaxing
This product helps calm the skin. I mainly use it before applying my nighttime moisturizer. I mix in the moisturizer while my skin is still damp with this water. I believe it helps lock in the moisture. Sometimes I use it to cool off my skin after a workout and that is nice as well. LovelySkin Customer
Verified Purchase
It's Not "Only" Water
I was having a rosacea flare-up (redness, tightness, hot skin, no acne) and this was recommended to me. I really didn't get why just water would do anything, but I was desperate. I've never tried anything in this brand before, either. Well, after just one spritz, my rosacea calmed down a little. I kept spritzing throughout the day (along with doing other things) and over a few days, I do believe it made quite a difference. Aside from all that, this is so refreshing! And, the bottle will last for ages. Hint: Don't give yourself a full on blast. The nozzle is a wonder, and you can just squeeze it slightly, just enough for a refreshing spritz. I do this throughout the day now, and I don't have to worry that all the expensive product I've put on will be washed away. LovelySkin Customer
Verified Purchase
Love this brand!
Everything from this brand is fantastic! Fenchie88
Verified Purchase
Very refreshing!!
Very hydrating and refreshing mist, I like to use it right after washing my face before applying serums or creams. LovelySkin Customer
Verified Purchase
Love this stuff
I use it every night after I cleanse my face to add moisture back before applying my serums. Lasts forever too. Monicasg
Verified Purchase
Refreshing
I haven't used a facial water spray before and I'm glad I tried this. I live in a very dry climate and this is refreshing and moisturizing to my skin. It's also soothing for sunburned or irritated skin. The price seems reasonable too. A favorite!
Love this! I use it daily after cleansing to moisten my skin prior to my next product application. Helps the product glide on easily and allows me to use less of the product. Also, great for setting makeup or a mid-day skin refresher. LovelySkin Customer
Verified Purchase
New Staple Product
This is a great toner to use before applying serums to help with absorption. It's so refreshing and soothing on the skin! The nozzle produces a nice steady fine mist, which I much prefer over other typical spray bottles. LovelySkin Customer
Verified Purchase
Have ordered this several times
I enjoy spraying my face, then applying hyaluronic acid immediately. This combo plumps my face wonderfully, and keeps my skin looking fresh and youthful. Bellesbeautybook
Verified Purchase
Refreshing!
Simply refreshing! I mean it's water, so not much to it , lol. I can say that the nozzle on this product is superior in the way it produces a fine, steady abundant spray like mist, compared to a surge of droplets hitting your face. I feel this aspect matters if this product is used to set mineral powders on the face for a more natural finish. I like to use this product before I apply moisturizer or serums and also when I am having a rosacea/autoimmune flare. I would repurchase this product.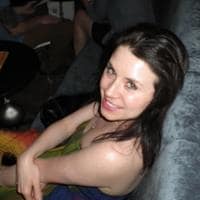 LuvUrLight
Verified Purchase
Exceeded my expectations
Honestly, I was a little skeptical about this because it appeared to be just fancy water. However, this really is a lovely product. My skin feels really hydrated when I use it and as someone with dry skin, I can say the effects seem to last for a while. It's not a necessity, but it is a nice addition to my skincare routine at an affordable price. LovelySkin Customer
Verified Purchase
Amazing!
This spray is light and feels amazing! A cool drink for your face
I use the toning mist every morning after my shower, before applying my moisturizer. It's very refreshing, and the bottle itself lets out a very fine mist that's soothing on the face. It doesn't feel like you're drowning in product, or it's attacking you. It also lasts a long time, so it's a great value. I've had mine for 6 months and still have a ton in it. Danielle133
Verified Purchase
Refreshing!
Love this! I use it in the morning and evening if I am applying a thick moisturizer to help spread it more easily. I also use it to add moisture when applying hyaluronic acid. It is very refreshing whenever your skin feels dry during the day or while traveling as well. LovelySkin Customer
Verified Purchase
SOOOO glad I switched to La Roche-Posay
These products have saved my skin, I'm 69 years young and my skin is very very sensitive and dry. You never stop trying to find the right skin care regime, well, I think I have found the one I plan on keeping forever. I'm now using 4 products from La Roche-Posay. They are keeping my skin moisturized and balanced, and enriching it with antioxidants. My skin looks firmer, my pores are not blocked, I have a youthful sheen to my face and I'm loving the way I look. I just ordered the whole body cream. Can't wait to start using it too. LovelySkin Customer
Verified Purchase
This is one of my staples
I can't be without this. It calms my easily irritated skin and eyes. I use it every day after I wash my face. It helps to eliminate some of the bad chemicals in my city water from my skins surface. LovelySkin Customer
Verified Purchase
Impressive water, who knew?
I was reading up on prep and post-care for microneedling and someone recommended this to me! I got it before my treatment and was using for a few days before, and it's very refreshing and calms the skin!! And, using with microneedling when you need a lot of moisture, it was perfect to mist throughout the day to calm redness and stinging. Love this!!! LovelySkin Customer
Verified Purchase
lovely and refreshing
I totally recommend/love this product. It is light, unscented and refreshing. I spray it on my face and décolleté first thing in the morning and last thing at night after my skin products are applied. Having sensitive skin I am very selective as to the products I use, and this spray is a definite plus to my skincare routine, it has never caused any redness or irritation. Zelcookie
Verified Purchase
Recommended!!!
The summer heat is coming back. This spring water really helps cool my skin as well as keep it hydrated. I bought one full size and one travel size to carry it with me everywhere. Totally satisfied. Katherine
Verified Purchase
A product you would never think you needed
I was a bit skeptical that a spritz of water would become such a wonderful tool in my skin care arsenal! Just as when I feel thirsty I drink some water, when my skin feels dry and thirsty I give it a little spritz. I'm not a fan of heavy creams (or ''light'' cream, which still are too heavy more often than not) to alleviate a little skin dryness. In addition to my skin I also spritz it on my money-tree. It seems to like it as well. LovelySkin Customer
Verified Purchase
Refreshing
I use this water on my face neck and chest right after shower. My skin feels refreshed and hydrated. The spray is very fine mist like/therefore it is also great to set the makeup. Cooling & pleasant
I bought this for my sensitive skin as I like this line & the wonderful spring water was appealing to me. I like it very much. Sometimes, I put it in the frig & use it when I come in from the heat or after a shower. It's great. Will always want to have it around. LovelySkin Customer
Verified Purchase
Nice and refreshing
If your face feels thirsty! I spray holding it a foot away from the face, it does not mess up my makeup, feels good. LovelySkin Customer
Verified Purchase
Love this...
Use this in the summer for a refreshed look. In the winter, I will spray my face then apply serums. They absorb so nice. fiveone5
Verified Purchase