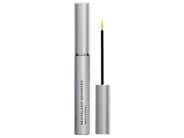 Reviews For
RevitaLash Advanced Eyelash Conditioner
$98.00
Hard to say...
Unfortunately, over the course of a week of nightly use, I found my eyes becoming progressively more irritated. It was gradual and the irritation stopped after I stopped using the product. I really wanted this to work, but I won't be able to use it. LovelySkin Customer
Verified Purchase
From Drab to Amazing
I try lots of products and this is the first product I felt I needed to write a review for. You know how you try new products and you say to yourself that you THINK you MIGHT see a difference? Well, with Revitalash there was no question at all. I used the product as directed every morning and after three weeks it was an incredible change. My lashes had been long and full when I was younger but had become shorter and more sparse. Now after using Revitalash they are very full, long and rich in color. I'm truly amazed. I do not need to use mascara on my top lashes. As a matter of fact I feel if I do use mascara it's too much. People have told me they thought I might have gotten lash extensions. I'm thrilled and have bought more to give as presents. My eyes did get a bit red on a couple of occasions but I was careful not to use too much product and have had no more issues with redness. Certainly worth a try if your lashes need an update! Amazing!
Just bought my 2nd one because it is that good! My Eyelashes are darker and longer. DEFINETLY A MUST HAVE NOW! LovelySkin Customer
Verified Purchase
Does what it's supposed to do
This WORKS, and it works well, I use it every other night. LovelySkin Customer
Verified Purchase
Great For My Lashes
I love Revitalash! I have been using it for a couple of years! I have noticed longer thicker eyelashes! LovelySkin Customer
Verified Purchase
Best I've found
I have tried several different lines, but this works best for me. Makes my lashes longer and seems to encourage new lash growth for me. LovelySkin Customer
Verified Purchase
10 out of 10. The best thing out there.
I LOVE this conditioner. A friend got me a tube as a gift because I pull my lashes out, and it helped me to keep from picking because it was so fun to see my lashes get fuller and longer. This is one of my favorite beauty products, and would highly recommend as a must for anyone who doesn't love their eyelashes. glowing1234
Verified Purchase
Revitalash is my Holy Grail!
I've used this for years and won't stop. It makes my lashes thicker and longer. No irritation unless it gets into my eyes accidently during application, but it irritation goes away quickly. Highly recommend! It works
This works - makes my lashes fuller and longer. Use it on clean lashes once a day. Excellent product
I have been using this for years and my eyelashes have become so long, really makes a difference. LovelySkin Customer
Verified Purchase
Very pleased
I have very skimpy lashes and I've always had to buy lash serums. I've tried Latisse and yes, it does work but it's also very expensive and a bottle doesn't last you a long time. I've tried Rodan & Fields Lash Boost. It was okay, my lash line would be irritated after application although it went away but I stopped using it because of the darkening it caused under my eyes. It looked like mascara smudge but without the mascara. So now I'm trying this, and so far, I'm really like it. No irritation, no darkened under eyes and I've noticed my lashes have grown in length but not full which is fine since I've never really experienced fullness with all the other lash serums. And it's also a lot less than Latisse and Lash Boost. So I'm pleased. SarahA57
Verified Purchase
Revitalash is a eyelash saver
I was having trouble with my right eyelashes for whatever reason because they were falling out and getting sparse so I decided to get Revitalash and in a couple weeks the right eyelashes looked almost like the left. I'm so thankful that I decided to order Revitalash. My eyelashes look amazing. LovelySkin Customer
Verified Purchase
Love it
I love this stuff! I've been using it for two years now (one bottle lasts me almost a year) and my eyelashes though... THEY'VE GROWN into flawless, beautiful, long lashes! I was nervous first buying it but my cousin told me she uses it so I thought what the heck. ITS WORTH it. Great product
RevitaLash has really improved my lashes. It is easy to use. I apply it nightly. I've received compliments on my lashes. It's a little pricey but a girl can treat herself every once in a while. Awesome Product!
I absolutely love this eyelash conditioner. My lashes appear fuller, longer and stronger. I have been using this for several years and definitely notice a difference if i stop using it consistently. I have not found another product that works as well! Highly recommend! LovelySkin Customer
Verified Purchase
Advanced Revitalash
Ordered a month ago, too soon to tell. Does not seem to have the results I have seen with former Advanced Revitalash. Some skin care people said they changed the formula again. LovelySkin Customer
Verified Purchase
Visible results
I really like this product because it's effective. I have seen a difference in thickness and length. No it doesn't look like I'm wearing false eyelashes, but it's a noticeable difference and when I do wear mascara, my lashes look better than ever! LovelySkin Customer
Verified Purchase
One of my faves
I've used this product for 3-4 years now. Love it! It works great. I don't go without it. Caused irritation
I was unable to use this product because it caused my eyelids to swell a bit, itch like CRAZY and I lost most of my lashes. My eye doctor helped me treat the irritation and, of course, told me to discontinue using this product. I am usually not overly sensitive to products. GoldenGaga
Verified Purchase
Amazing Results
This serum is the best I've tried to date. My lashes grew to 2x their length. Touching my eyebrows! My lashes did not fall out as with other brands. Also did not cause any irritation. Foreveryoung
Verified Purchase
This actually works.
I have used many lash growing products in the past but nothing can hold a candle to this one. I had never seen a difference before I started using this and when I started using this my lashes were sparse, short, straight, and sad. Months into using this, other people started to notice how different my lashes looked! This is the most expensive beauty product I have purchased but it was well worth it. Just be patient. LovelySkin Customer
Verified Purchase
REVITALASH REALLY WORKS
I decided to give Revitalash a try. This really works. Apply as directed. I saw results in one week. This is now week three and I really see a difference. I will continue using and continue buying Revitalash.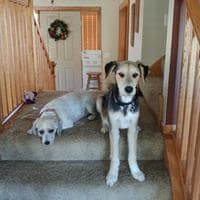 Wendolina
Verified Purchase
RevitaLash
It's only been a couple of weeks, but it's working. Lashes are a little longer and even a little thicker. LovelySkin Customer
Verified Purchase
Actually works
I was skeptical about this serum, but it actually really works. My eyelashes are longer and fuller than before, however, the result is still as natural as the genetic limitations. One should not expect the result to look like false eyelashes. SpeakingofTruth
Verified Purchase
Works
This product works and will not irritate your eyes like some others. Recommend. Hillary412
Verified Purchase