Hair Care
4 Quick Fixes for Your Worst Summer Hair Woes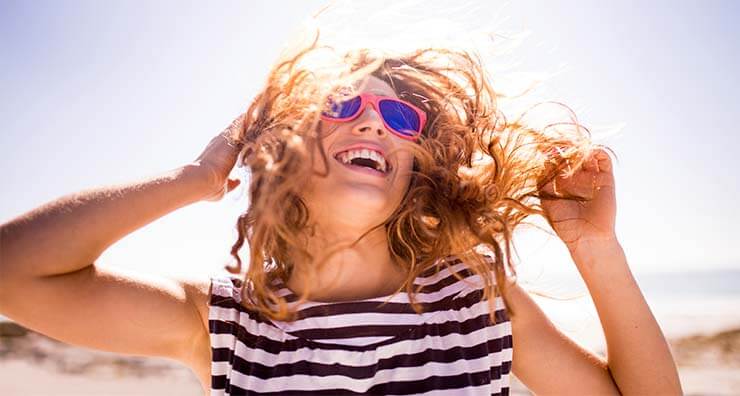 We love warm weather, but we can't ignore the fact that it comes with its own set of beauty challenges—particularly in the hair department. Learn how to control frizz, protect against UV rays and more with these summer hair tips.
1). Fight Frizz
Anyone can experience frizz, but if you have curly hair, you might be acquainted with it on a whole other level. This is because curly hair tends to be naturally drier than straight hair, and generally speaking, frizz is a dry hair problem. Here's why:
The hair cuticle looks similar to shingles on a roof. In the summer, when heat and humidity are at an all-time high, dry hair tends to absorb moisture from the air, causing these "shingles" to lift and locks to take on a rough, fuzzy appearance. The secret to taming frizzy hair is to get these "shingles" to lie flat by making sure they're healthily moisturized from the start.
Above all, avoid heat styling if you're looking to prevent frizz. Using a hairdryer, curling wand or flat iron regularly will only add to overall dryness and cause damage and breakage over time. Luckily, summer is the perfect time for laid-back everything, so now is the time to air-dry your hair and embrace your natural texture. You'll also want to choose a moisture-rich styling product, like Alterna Bamboo Anti-Frizz Curl Defining Cream. This formula uses bamboo to smooth and nourish each individual strand. If you're not curly, no worries! You can still use this cream, just keep in mind that you'll only need a small amount, dime-size or less, for the best results.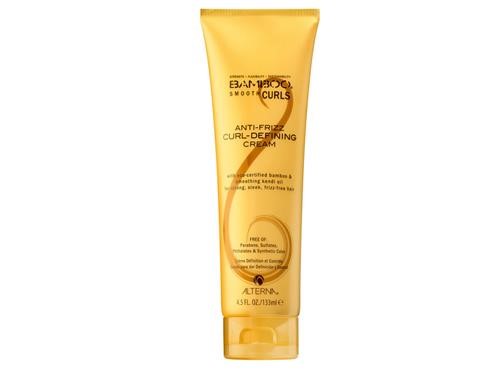 2). Control Oil
Oily skin is caused by an overproduction of sebum, and oily hair is no different. Summer heat can throw a healthy scalp off-balance and lead to hair that's limp and greasy.
The number one cause of oily hair in the summer is simply sweating more. We also tend to spend lots of time going between air-conditioned buildings and excessively hot outdoor temperatures, and these patterns can "confuse" the scalp into producing more oil than it needs. Overuse of hair products that typically eliminate oily roots can even contribute to the problem by drying out the scalp or clogging hair follicles.
It's best to keep hair as clean as you can in summer without stripping the scalp of the natural oils it needs to stay balanced. You should also resist the urge to over-rely on dry shampoo between washes. Replace your regular shampoo with PHYTO Phytheol Oily Hair Shampoo, a sulfate-free option that gently exfoliates with botanical ingredients to clear the scalp of any product buildup or flakes.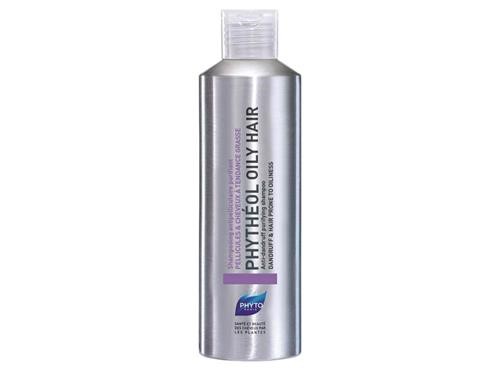 3). Protect Against UV Rays
Did you know that your hair needs SPF protection just like your skin? It's true! While hair can't technically get a sunburn, UV rays can break down the cuticle and leave locks dry, brittle and frizzy.
To have healthy hair for fall, you'll need to keep it protected with a KPF product. KPF stands for keratin protection factor, a measure of how well a product protects the proteins that make up the hair cuticle. Spritzing on a product like Rene Furterer SOLAIRE Protective Summer Fluid, which has a KPF of 90, can help keep hair safe from UVA and UVB rays. You should also wear a hat whenever possible to add an extra layer of protection and help keep your scalp healthy.
To help prevent damage or repair any that might already be done, try Rene Furterer SOLAIRE Intense Nourishing Repair Mask after a long day spent outdoors. Using jojoba wax and phospholipids, this richly moisturizing treatment helps restructure the cuticle and leave hair smooth and shiny.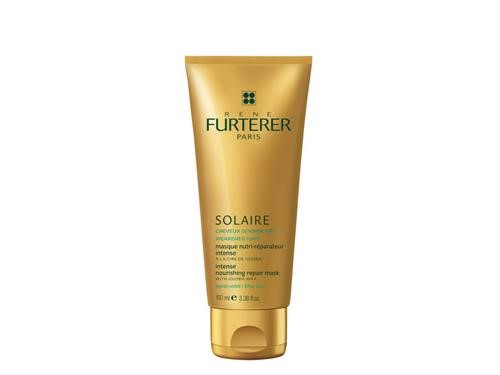 4). Counteract Chlorine Exposure
Chlorine is added to swimming pools to help eliminate bacteria. While it's a necessity for health, chlorine can dry out hair and give it a dull appearance and a rough, straw-like texture that makes it more prone to breakage.
To avoid chlorine damage, try to swim in an outdoor pool whenever possible. Chlorine and other pool treatments have a chance to evaporate more in the open air, leaving them a little less likely to wreak havoc on your mane. Wearing a bathing cap is always an excellent option for keeping hair safe and mostly dry to boot. Wetting your hair in the shower before you get in the pool can also help since hair that is already wet won't absorb as much pool water.
When you wet your hair before getting in the pool, try spritzing on Fekkai PrX Reparatives Instant Repair Leave-In Conditioner Spray. This argan oil extract formula will help protect hair from chlorine and keep it smooth and shiny.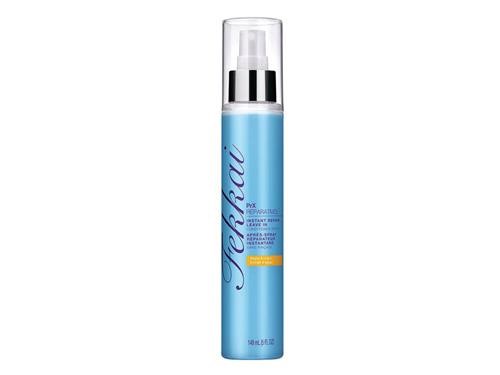 What are your favorite summer hair fixes? Let us know in the comments below, or tell us on Facebook, Twitter or Instagram using #LovelySkin!
Shop This Blog
Highlights
Lightweight
Controls frizz
Enhances curls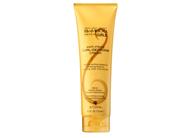 Quick Shop +
Highlights
A refreshing shampoo designed to reduce excess sebum production and remove loose dandruff flakes wh...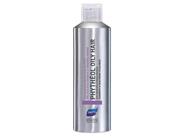 Quick Shop +
Highlights
Rich in Jojoba wax and Phosopholipids of natural origin, the intense nourishing repair mask nourish...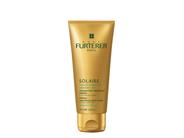 Quick Shop +
Highlights
Infused with Argan Extract, scented by Vanilla and Cream, this multi-faceted treatment transforms i...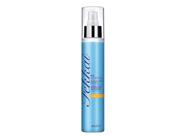 Quick Shop +