Ask the Experts
How to Choose the Right SkinCeuticals Mask for You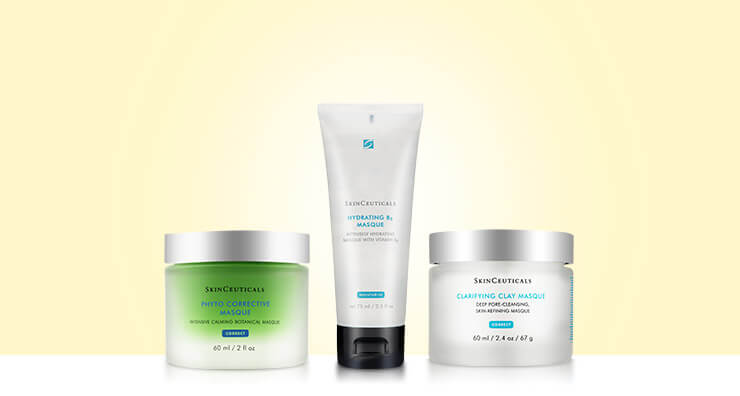 If you're not already masking weekly, it's time to start. Find out which SkinCeuticals mask is right for you with help from the brand's education team.
Your daily skin care regimen is essential for keeping skin happy and healthy, but you can boost your results with specialized masks. Since skin types have different skin concerns—whether it's oiliness in the T-zone, clogged pores or dryness and dullness — you can make the most of your mask experience by choosing the right mask that will deliver the ingredients your skin needs. Whether applying full-face or taking a multi-mask approach, facial masks are the perfect way to pamper yourself.
If you have oily, congested skin with enlarged pores…
The T-zone (forehead, nose and chin) is the most common spot for excess oil and enlarged pores and just about everyone can use a detoxifying product. Kaolin and bentonite clays are the ultimate natural pore-purifying ingredients as they absorb oil and minimize pore size without over-drying the skin. Other beneficial ingredients for congested areas are exfoliating hydroxy acids and soothing botanicals that help calm irritated skin.
Try: SkinCeuticals Clarifying Clay Masque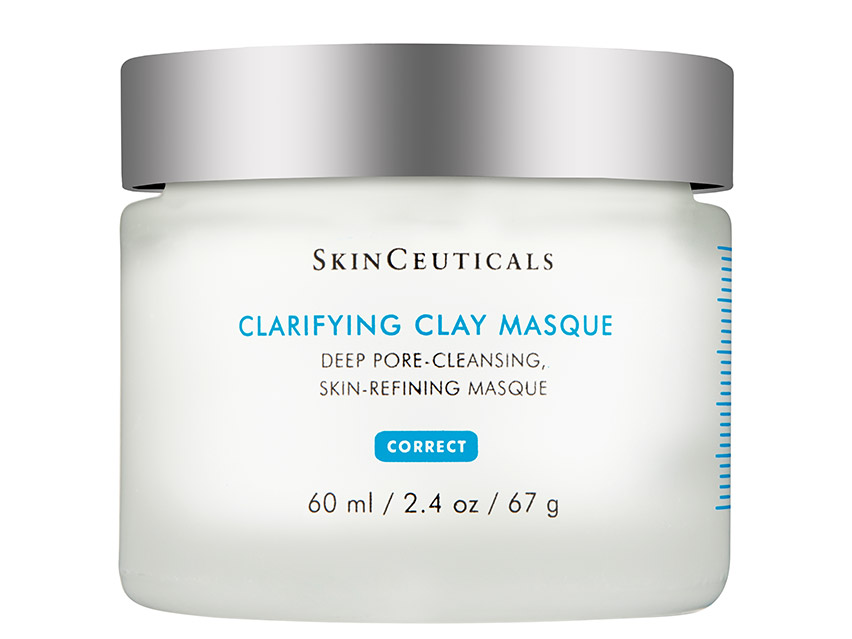 If you have dehydrated skin…
Dry skin can appear in patches (such as on the cheeks or forehead) or all over the face. Hyaluronic acid is the ideal moisturizing ingredient because it can hold up to 1,000 times its weight in water, bringing much-needed moisture to the skin without clogging pores for instantly smoother, softer skin.
Try: SkinCeuticals Hydrating B5 Gel Masque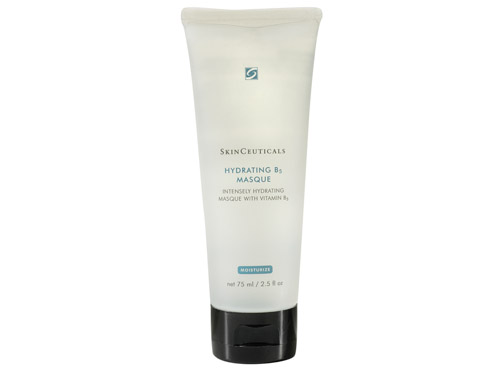 If you have temporary skin reactivity…
Sun exposure, harsh weather, office-based treatments and specific skin conditions are only a few causes of redness, discomfort and heat, but you'll always be prepared with a calming mask. Gentle ingredients are key for calming the skin so look for botanicals like cucumber and thyme, to help support skin comfort.
Try: SkinCeuticals Phyto Corrective Masque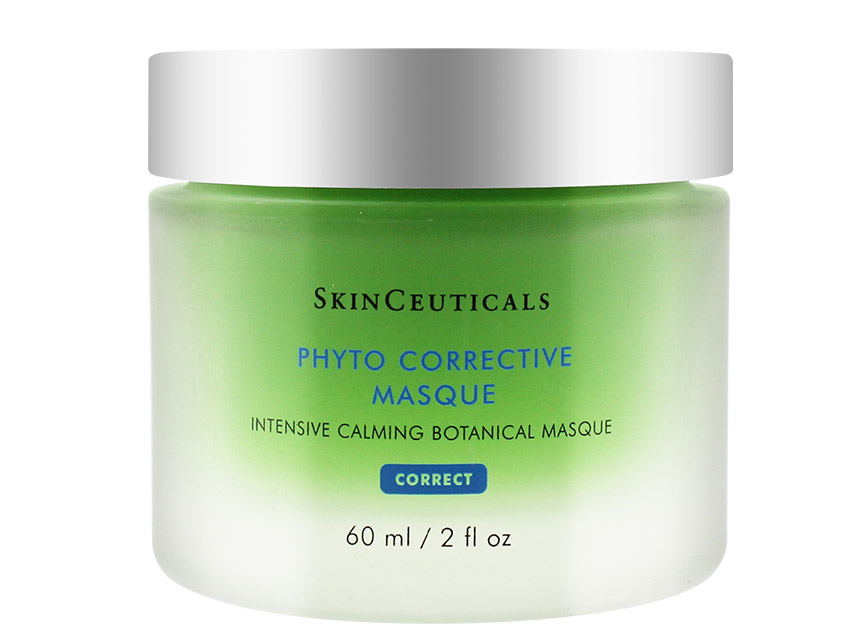 If you have post-procedure skin…
It's especially important to take care of your skin after professional procedures such as laser treatments and chemical peels; using a sterile mask can provide relieve for stressed post-procedure skin. Specially designed sheet masks are a quick way to draw heat from the skin and provide an instant cooling sensation. Water is a great way to soothe discomfort and heat when skin is stressed and a sheet mask is a quick, easy way to get fast relief. You can also use these targeted treatment masks as a final step to maximize your multi-masking benefits.
Try: SkinCeuticals Biocellulose Restorative Masque
Which of these SkinCeuticals masks is your favorite? Tell us in the comments section.
Shop This Blog
Highlights
Exfoliates dulling skin cells
Unclogs pores
Removes excess oil and other impurities
Quick Shop +
Highlights
Replenishes lost moisture
Diminishes fine lines and wrinkles
Promotes healthy skin repair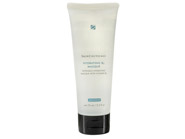 Quick Shop +
Highlights
Calms and soothes red, reactive skin
Gentle enough for post-procedure skin
Reduces heat sensitivity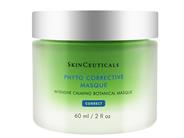 Quick Shop +
Highlights
Speed recovery of post-procedure skin with SkinCeuticals Biocellulose Restorative Masque. Designed...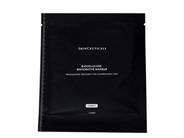 Quick Shop +