Skin Care
6 Marine-Based Skin Care Products That Encourage Youthful Skin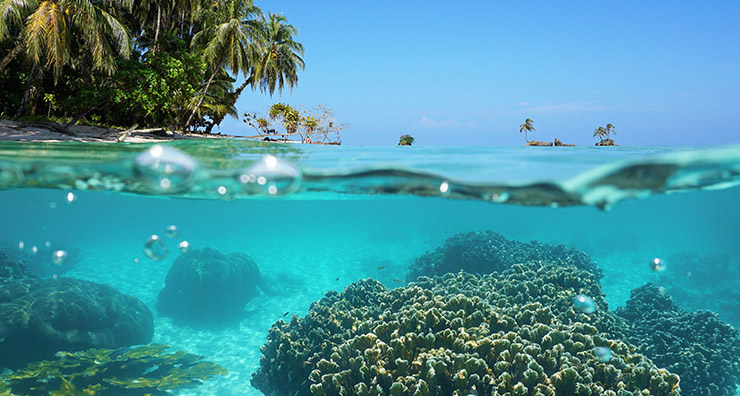 Taking a relaxing dip in the ocean may be wonderful for your wellbeing, but did you know that it's also great for your skin? Research shows that marine-based ingredients, such as seaweeds, salts, minerals and algae, have unique anti-aging benefits. Keep reading to learn how ocean-inspired skin care can help you achieve a healthy, youthful complexion.
Seawater and blood plasma are nearly identical in their composition, with each containing practically the same levels of trace elements and minerals. In fact, the two are so similar, that when white blood cells are placed in diluted seawater, they are still able to maintain normal function. Because seawater and blood plasma are so closely related, seawater can help restore the body's ideal mineral balance. Marine plant life absorbs and retains many of the same minerals and develops different skin-strengthening nutrients of its own. Scientists have noted that many seaweeds behave similarly to human skin, developing UV protection and learning to adapt over time to different conditions.
With their direct connection to human biology, it should come as no surprise that marine-based ingredients have exciting benefits for the skin. Seaweed and algae extracts contain potent peptides and antioxidants, and they are proven to help protect skin against environmental stressors and stimulate collagen and elastin. They also support cell renewal and help bind moisture to the skin, creating a smoother, plumper appearance.
At LovelySkin, we carry a wide variety of marine-inspired brands and products to help you enjoy all the sea has to offer in your very own home. These formulas feature cutting-edge technology and preservation techniques to harness the full power of their botanical components.
One of our bestsellers is ELEMIS Pro-Collagen Marine Cream. This rich, soothing formula helps address sagging skin and wrinkles with a blend of marine extracts. It features Padina Pavonica, an algae extract that helps bind moisture to the skin, nourish cells and improve the look of a dull complexion. Shea butter works to deeply hydrate and create a silky smooth texture. In as little as two weeks, you can enjoy an overall increase in hydration levels and a reduction in the appearance of fine lines.
PHYTOMER Douceur Marine Soothing Cocoon Mask helps to comfort sensitive skin with much-needed moisture. This gentle cream formula contains marine spring water to calm redness, hotness and stinging. Coralline, a type of red algae, helps to soothe and decongest skin, eliminating oil and other impurities. The leave-on mask can be added to your routine once or twice a week to help you achieve a more balanced complexion.
Achieve fresh, clean skin with Phytoceane Radiance Cleansing Milk. The light, silky texture spreads evenly across skin to help you achieve a soft, supple complexion. Sea lily extract works to regulate hyperpigmentation and create a brighter, more energized appearance.
Calm and heal stressed and irritated skin with LovelySkin Toner Mist 3% Amino Fruit Acid. Developed by Dr. Joel Schlessinger, this toner includes 3% amino fruit acids to gently exfoliate skin and reveal a brighter complexion. Vitamin C offers antioxidant protection, while Dead Sea minerals support the skin's natural healing process and encourage cell renewal. Ideal for all skin types, including sensitive, the mist helps reduce signs of aging and create a plump, smooth appearance. Another LovelySkin product, the LHA Marine Moisture Cream, contains glycolic acid, plus 5% algae peptides to renew and replenish.
LATHER Sea Kelp Body Wash features a potent seaweed oil that helps to nourish the body with essential vitamins while strengthening it against environmental stressors. The sulfate-free and paraben-free shower gel enhances your experience with a fresh, invigorating scent as its mild soap base gently removes dirt and debris. With daily use, you can enjoy softer, smoother skin.
Do you have a question about marine-based skin care? Let us know in the comments below.
Shop This Blog
Highlights
Best-suited for dry or sensitive skin
Boosts collagen production
Increases hydration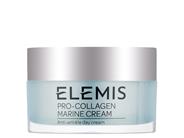 Quick Shop +
Highlights
Best suited for sensitive skin
Protects against irritation
Calms and soothes the complexion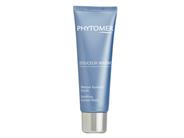 Quick Shop +
Highlights
Softens skin
Promotes a brighter skin tone
Gentle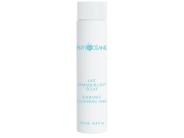 Quick Shop +
Highlights
Gently exfoliates with AFAs
Stimulates collagen production with vitamin C
Balances skin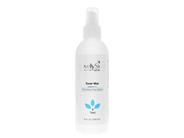 Quick Shop +
Highlights
A moisturizing shower gel that provides essential vitamins and nutrients.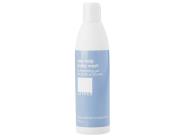 Quick Shop +
Connect with Us!