Hair Care
Mix It Up: Hair Styling Cocktails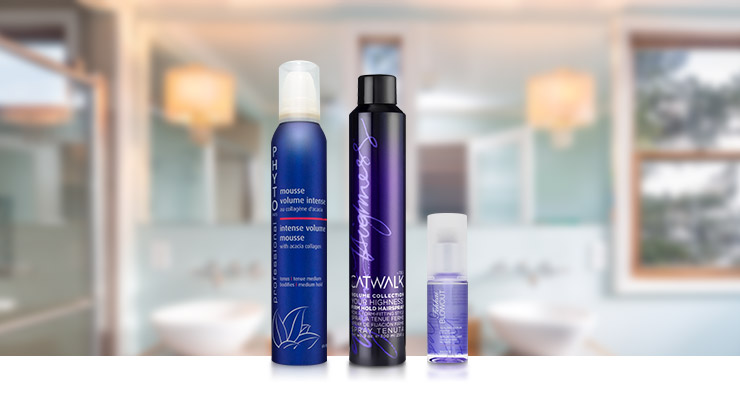 When it comes to maintaining your hairstyle, sometimes just one product won't cut it. Instead of placing the styling burden on a single product, try mixing or layering several products together. Read on for ideas to inspire you to create your own hair styling cocktail.
Volume
If you hair could use some volume, apply a thickening mousse followed by a lightweight hairspray. PHYTO Professional Intense Volume Mousse will add body and bounce to your lackluster hair. Keep your volume in place with Catwalk Bodifying Spray. This hairspray provides texture and a light hold that won't weigh your hair down. This combination works on wet or dry hair, so volumize away.
Waves
For soft, beachy waves, mix a little sea salt spray into a leave-in conditioner. Rene Furterer LISSEA Leave-In Fluid will keep frizz at bay and flyaways under control while nourishing your hair. Adding Catwalk Session Series Salt Spray provides your hair with additional body and definition for lovely, gentle waves.
Blowout
Keep your blowout looking beautiful by mixing a dime-sized amount of heat protectant with an equal amount of anti-frizz serum. PHYTO SPECIFIC Thermoperfect 8 Heat Protecting Serum delivers protection up to 450 degrees, safeguarding your hair from the havoc of heat. To tame frizz and flyaways, Fekkai Blowout Sealing Serum smooths hair for a sleek finish. Together, these two serums will keep your blowout looking its best.
Sculpted Hairdo
If your 'do starts to look a little don't, dip your fingers in a maximum hold styling wax such as Bed Head Manipulator Matte. Sculpt your hair as desired, paying special attention to the ends to prevent flyaways. When your hair's in place, spray on Catwalk Your Highness Hairspray. It is infused with botanicals to protect your hair and leave a floral scent that will last as long as your look does.
Silky Curls
Whether your curls come naturally or with the help of a curling iron, layering hairspray over an anti-frizz serum will help them keep their bounce. Comb S-Factor Silky Smooth Moisture Serum through your wet or dry hair to smooth the cuticle and lock in moisture. Then, use your curling iron or blow dryer to create your curls. Hold everything in place with Bed Head Hard Head Hairspray, which offers long-lasting, flexible hold.
Sleek & Straight
For a straight finish, blend a shine serum with your leave-in conditioner. Bed Head Ego Boost nourishes and strengthens hair while S-Factor Dream Drops Shine On! smooths the cuticle for ultimate sleekness. Comb the combination through your hair and style for ultimate straightness.
Shower-Free
No time to shower? No problem! Apply a detangler, leave-in conditioner and texturizing spray for a fresh result. Start by combing Rene Furterer FIORAVANTI No Rinse Detangling Spray through your hair. Once your locks are tangle-free, apply Rene Furterer KARITE Leave-In Nourishing Cream, which contains shea butter and vitamin B5 to repair and protect your hair. Finish your no-shower style by spritzing on Fekkai Soleil Beach Waves Tousling Spray to add texture and volume. This cocktail will leave your hair looking and feeling refreshed.
Do you have a go-to hair styling cocktail? Tell us in the comment section.
Shop This Blog
Highlights
Live the high life with our lightweight volume mousse designed to inject body, bounce and shine int...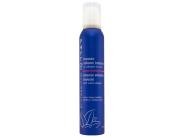 Quick Shop +
Highlights
Creates a smooth texture
Enhances volume
Provides light hold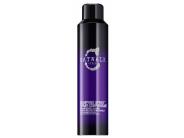 Quick Shop +
Highlights
A smoothing fluid that protects against heat damage and tames unruly hair.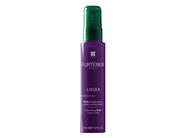 Quick Shop +
Highlights
Provides light hold
Defends against frizz and humidity
Volumizes and thickens hair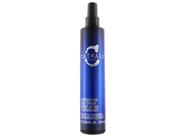 Quick Shop +
Highlights
Powered by the biomimetic technology of the Jericho Rose, which can be found in the harshest of des...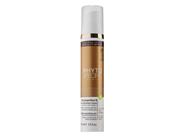 Quick Shop +
Highlights
A serum that maintains shiny, sleek hair all day long.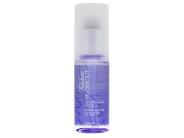 Quick Shop +
Highlights
Achieve a strong hold with Bed Head Manipulator Matte. Achieve maximum style with Bed Head Manipu...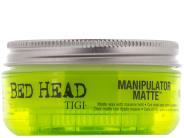 Quick Shop +
Highlights
Creates a long-lasting look
Light, floral scent
Controls flyaways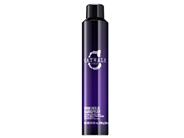 Quick Shop +
Highlights
Locks in moisture and smooths the cuticle. Protects against humidity and controls frizz. A scientif...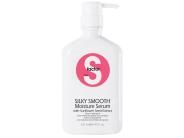 Quick Shop +
Highlights
Creates a long-lasting style
Provides strong hold
Adds shine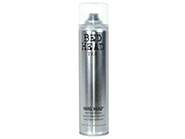 Quick Shop +
Highlights
Mend split ends with Bed Head Ego Boost. Bed Head Ego Boost is the perfect solution for dry, proce...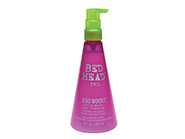 Quick Shop +
Highlights
Dream Drops is a superior shine necessity! Gives hair a shiny, silky finish and smooths the cuticle.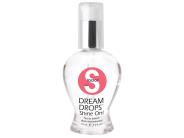 Quick Shop +
Highlights
Seals the hair cuticle
Gently detangles
Creates a soft texture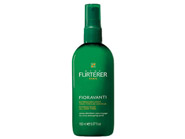 Quick Shop +
Highlights
Ideal for dry, damaged hair
Defends against free radical damage
Provides a boost of moisture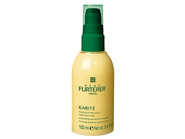 Quick Shop +
Highlights
Fekkai Soleil Beach Waves Tousling Spray is beach chic in a bottle. This sheer, sea salt-infused sp...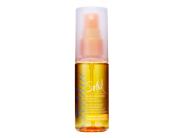 Quick Shop +