Skin Care
DIY Spa In Your Own Home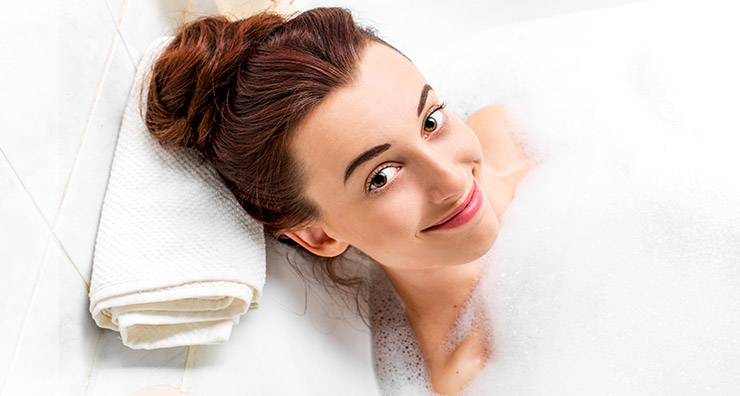 You don't have to schedule an appointment at the spa every time you want to relax. With a few products, you can recreate the experience without ever having to leave the house. These products help transform your skin and relax your senses.
Settle in for a night of pampering by beginning with a good long soak. Add bliss Vanilla + Bergamot Soapy Suds to the tub and relax. The formula creates a rich lather that conditions skin as you soak. It also leaves a silky soft texture and a pleasant scent.
Taking the time to exfoliate skin with a scrub will leave you feeling refreshed and invigorated. Caudalie Divine Scrub features a heavenly scent that comes from the natural oils and floral extracts in the formula. The buffing beads remove dry, flaking skin and smooth rough areas such as the knees and elbows. After you've gotten out of the tub, replenish skin's moisture with a luxurious oil. Apply LIERAC Huile Sensorielle Aux 3 Fleurs anywhere on the body, or in your hair, to restore a soft texture.
Often times, your feet need a lot of attention and an at-home spa night is the perfect time to pamper them. Clarisonic Pedi Sonic Foot Transformation System contains an exfoliating tool that removes dry skin and calluses for an incredibly smooth texture. The kit also includes hydrating products that help keep feet soft and smooth.
After all the time you've spent pampering the skin on the body, don't forget the skin on your face. Nothing says spa like a mud mask and you can use Peter Thomas Roth Irish Moor Mud Mask to create the experience at home. Purifying clay and mud draw out impurities and detoxify skin while minerals hydrate and refine skin.
How do you create a spa night at home? Let us know in the comments!
Shop This Blog
Highlights
Lather up with bliss Vanilla + Bergamot Soapy Suds. This sweetly scented liquid soap whips up a lu...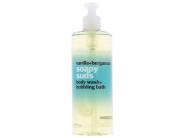 Quick Shop +
Highlights
Gently exfoliate with Caudalie Divine Scrub. Caudalie Divine Scrub polishes skin to leave it indul...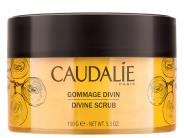 Quick Shop +
Highlights
Softens rough patches
Repairs damaged cells
Provides free radical protection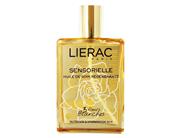 Quick Shop +
Highlights
Designed for use on the feet
Hydrates and soothes feet
Repairs dry skin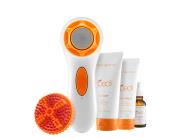 Quick Shop +
Highlights
Protects with antioxidants
Minimizes fine lines and wrinkles
Clears clogged pores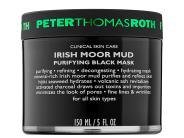 Quick Shop +
Connect with Us!