Ask the Experts
Ultherapy v. Facelift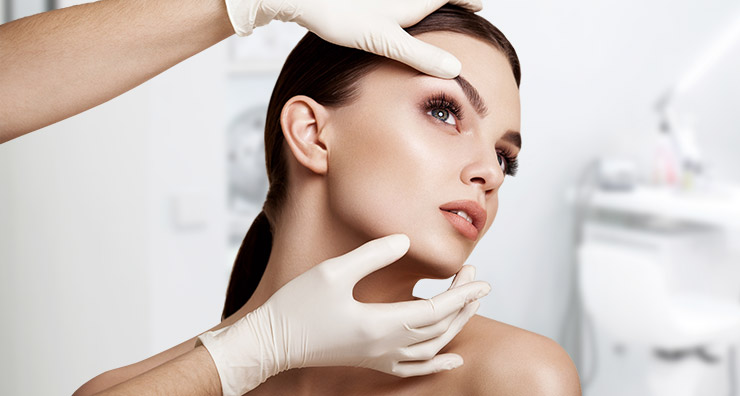 Ultherapy and facelifts are two procedures that can help take years off your appearance, but they work in very different ways. While a facelift can completely change your appearance, Ultherapy is a non-invasive alternative that will help you achieve a more youthful appearance. With such diverse options, it can be difficult to determine which procedure is right for you. Read on for more about each procedure below and how to choose the one that will provide you with the results you desire.
Ultherapy
Often called a "facelift alternative," but better termed as an alternative before considering a facelift, Ultherapy uses ultrasound technology and the body's natural healing process to lift, tone and tighten loose skin. Using a wand over the top of skin, focused ultrasound waves are sent into the deep layers of skin. These ultrasound waves heat the collagen and skin and gently break it down, telling your body to create new collagen. Then over the next few months, your body's healing process stimulates new collagen production.
Ultherapy is not a facelift. In fact, it is much less intensive, but an option that can put off the need for a facelift for years if performed early enough. Ultherapy is a non-invasive treatment option that improves your skin from the inside out. With this procedure, you will not see any damage or change to the surface of your skin. This procedure is an excellent alternative to facelifts, particularly because there is no downtime involved with Ultherapy. Treatment times vary depending on the areas being treated. Ultherapy takes approximately 30 minutes for the upper face, 60 minutes for the lower face and neck, and 90 minutes for the full face and neck. Following your first treatment, you can continue to maintain results with follow up treatments every 18 months or as collagen production appears to slow again.
Anyone experiencing a loss of firmness would be a good candidate for Ultherapy. Ideal patients are usually between the ages of 20 and 60 with some skin laxity. Signs of skin laxity include a drooping brow line, hooding on the eyelids, flattening of the cheeks, folds running from the nose to the corners of the mouth, loss of jawline contour, jowls and sagging under the chin. Ultherapy is great for men and women to address wrinkles and sagging skin without having a more invasive surgery like a facelift.
Facelift
A facelift, or rhytidectomy, is an invasive surgery that helps improve the signs of aging, including sagging skin, deep creases, loss of volume, jowls and double chin. This procedure involves making an incision in the hairline at the temples that continues around the ear and stops in the lower scalp near the neck. Your plastic surgeon may then reposition the underlying tissue to improve facial contours before removing any excess skin and closing the incision. Standard facelifts usually take three or four hours in the operating room.
After the procedure, you will notice some swelling and bruising. It may take a few weeks for the post-procedure bruising and swelling to dissipate. As this subsides, you'll start to see an improvement in sagging skin, fine lines and wrinkles. Because a facelift is an invasive surgery, there is significant downtime involved. Recovery differs for each patient, but many can return to work after two weeks. Once healed, the incision lines are often able to be concealed within the hairline and the natural contours of the face, but sometimes scars or complications can occur that are not easily remedied.
Healthy patients without medical conditions that affect the healing process are good candidates for a facelift. It is important to note that a facelift will not halt the aging process and your appearance will continue to change as you age. The results can be dramatic and long-lasting but because facelifts are permanent, they often look more and more unnatural as time passes. While Ultherapy will help you look like a more youthful version of yourself, a facelift will completely change your appearance, which can either be a good thing or distressing depending on the desired result. However, the results you can achieve with Ultherapy aren't even close to the results a facelift can provide from an appearance perspective. Many individuals want a minor, non-aggressive change in their appearance and that is best delivered by Ultherapy, while a facelift will offer a more dramatic yet different version of themselves.
There are also serious risks and complications with facelifts. Prior to undergoing this procedure, you need to decide if a facelift will provide the results you wish to achieve and if the risks are acceptable. Some of these risks include bleeding, infection, facial nerve injury, hair loss at the incision site, numbness, pain, scarring, swelling, discoloration, deep vein thrombosis, and cardiac and pulmonary complications. Ultherapy is essentially free of risks other than the bruising and occasional numbness for a short period of time.
Do you have a question about Ultherapy or facelifts? Share with us in the comments.
Connect with Us!