Skin Care
7 Reasons You Need a Vitamin C Serum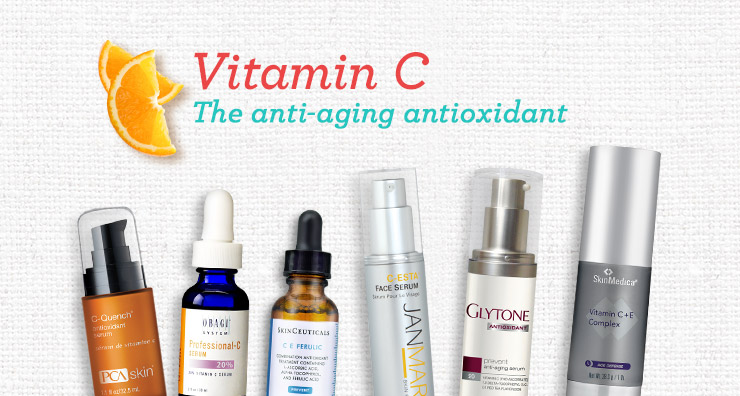 Vitamin C combats existing sun damage.
Every anti-aging routine needs a vitamin C serum. This powerful antioxidant is well known for its ability to improve the appearance of sun damage. The benefits of vitamin C can help improve the appearance of fine lines, wrinkles, dark spots and more. It's never too late to treat your skin to this hard-working ingredient.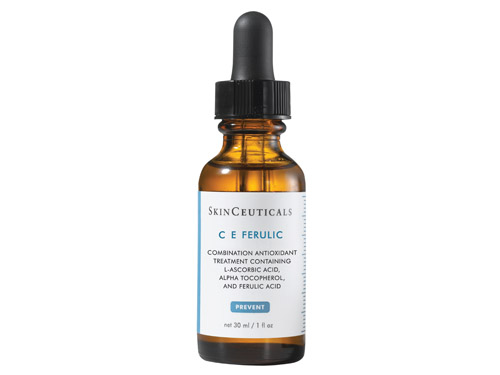 Try SkinCeuticals C E Ferulic, an antioxidant-packed serum that's great for all skin types.
This powerful age-fighter smooths wrinkles and strengthens skin.
One of the biggest benefits of vitamin C is its ability to smooth wrinkles and plump skin. Vitamin C is essential in the production of collagen and elastin, the proteins in your skin that create a healthy-looking, youthful appearance. Adding vitamin C to your skin care routine will help boost collagen production, giving skin a plumper and more youthful look.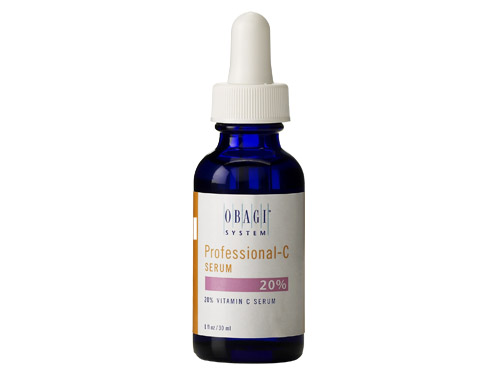 Try Obagi Professional-C Serum 20%, a 20% vitamin C serum that boosts collagen production and prevents premature signs of aging.
Vitamin C also helps minimize inflammation.
Vitamin C also helps reduce inflammation and irritation in the skin, both of which can damage skin over time. If you have acne, vitamin C can also help fade acne marks by improving your skin's natural healing response.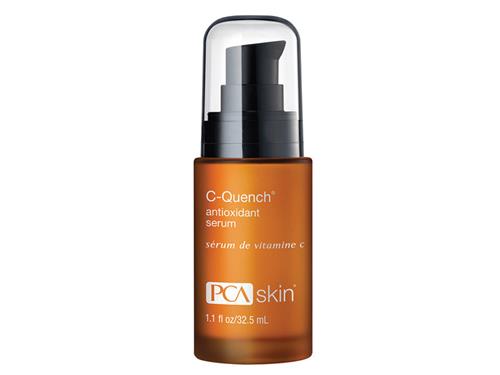 Try PCA SKIN C-Quench Antioxidant Serum, a hydrating serum that soothes and protects skin with vitamin C, vitamin E, lilac stem cell extract, resveratrol and hyaluronic acid.
Daily vitamin C will give your complexion a brighter, more radiant tone.
Not only does vitamin C work to brighten existing hyperpigmentation, it also helps prevent future dark spots. This ingredient brightens skin by stopping the tyrosinase enzyme from producing melanin, the pigment that gives skin its color. The result is a more radiant, even skin tone.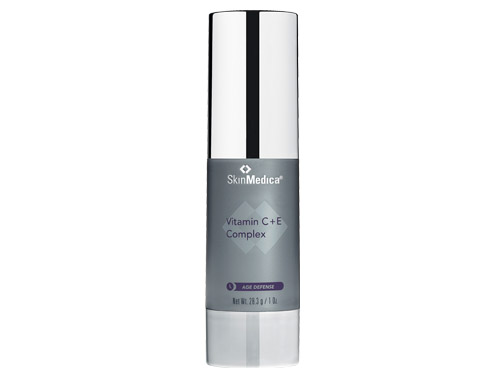 Try SkinMedica Vitamin C+E Complex, a time-released formula that provides all-day protection with the benefits of vitamin C.
This potent antioxidant neutralizes harmful free radicals.
Like other antioxidants, vitamin C protects your skin by knocking out free radicals, or harmful molecules that come from things like UV rays, pollution and lifestyle factors such as alcohol or cigarette smoke, before they can damage your skin. Free radicals lead to premature signs of aging, but a vitamin C serum can help shield your skin from this damage, keeping your complexion looking youthful longer.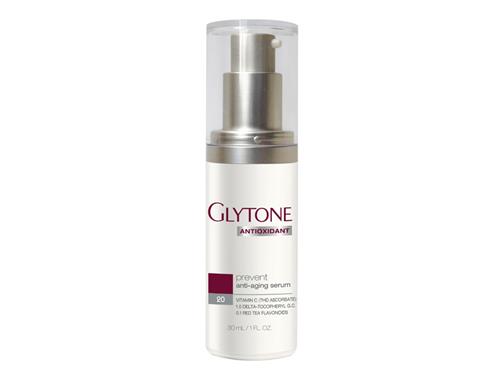 Try Glytone Antioxidant Prevent Anti-Aging Facial Serum, an antioxidant serum packed with time-released vitamin C, vitamin E and red tea flavonoids.
Vitamin C pairs well with other active ingredients.
Vitamin C also boosts the effectiveness of other active ingredients. Take retinol, for example. Together, retinol and vitamin C have double the anti-aging benefits. Retinol helps stimulate cell turnover, allowing the vitamin C to reach the deeper layers of skin. And vitamin C fights free radicals, preventing environmental damage and helping retinol provide better results in the long run.
Try Revision Skincare Power of 2 Limited Edition Set, a daytime vitamin C lotion and a nighttime retinol serum for anti-aging treatment around the clock.
Best of all, it shields skin from future sun damage.
Vitamin C's antioxidant-rich formula also boosts the effectiveness of your regular sunscreen. Layering a vitamin C serum under your daily sunscreen helps encourage healing and can protect skin against signs of sun damage, including wrinkles, fine lines, dark spots and dullness.
Try Jan Marini C-ESTA Serum with DMAE Complex, a vitamin C serum enriched with a DMAE complex that diminishes fine lines and wrinkles.
Which vitamin C skin care product is your favorite? Share with us on Facebook, Twitter and Instagram using #LovelySkin.
Connect with Us!