Skin Care
7 Skin-Saving Holiday Travel Tips You Need To Know
by Kristen
|
December 18, 2015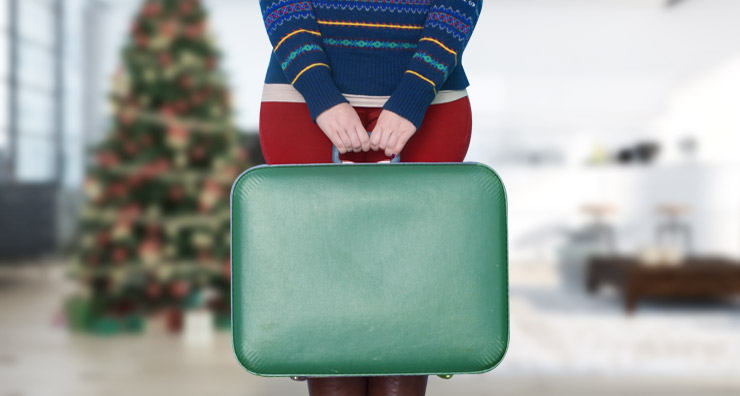 These are the seven skin care tips you MUST know before you travel! Whether you're taking a car, plane, boat or train, it's easy to sacrifice your skin care routine in the rush of things. Here are a few things to remember while you're heading home for the holidays (or embarking on a warm-weathered getaway).
While traveling, ditch the makeup. Whether you're relaxing in the cabin of an airplane or cruising down the highway in a car, the heat and recycled air can be dehydrating to your skin. If your face is covered in makeup, this only makes matters worse. It's best to travel without makeup and let your skin breathe. If you can't bear the thought of a bare face, opt for lightweight, hydrating formulas like BB creams and tinted moisturizers.
Hydrate, hydrate and hydrate some more. Because travel is so dehydrating, replenishing any lost moisture is a must. Keep a rich moisturizer like Obagi Hydrate Luxe on hand to soothe your skin when it's feeling dry. Many people enjoy spritzing their skin with a facial mist, but applying a moisturizing cream will actually provide better hydration. While a mist can quickly evaporate and leave skin feeling drier than before, a cream can lock in moisture for much longer. Additionally, don't forget to drink plenty of water because your body needs hydration, too.
Protect your skin from the sun. No matter how you're traveling, sun is likely to be an issue. If you're flying, you're automatically closer to the sun's harmful rays, especially if you scored the coveted window seat. Your skin doesn't fare much better on a cruise. In addition to direct sun exposure, you're also receiving indirect sun exposure as UV radiation bounces off the water. You're slightly safer if you're hitting the road. Most car windows protect against UVB rays but not UVA rays. No matter how you're traveling, keep skin well protected with a broad spectrum sunscreen like EltaMD UV Clear SPF 46, and don't forget to reapply every two hours.
Keep the essentials handy. It's no secret that traveling with children can be a challenge. Make things a little easier by packing a few essentials within easy reach. One product we always have on hand when we travel is FixMySkin Healing Body Balm Unscented with 1% Hydrocortisone. Made with 1% hydrocortisone, this balm hydrates skin while healing dry, cracked knuckles, chapped lips, eczema, psoriasis, allergic skin reactions and more. It also comes in a smaller, vanilla-flavored size for the lips that your kids are sure to love.
Practice good hygiene. Hand sanitizer and antibacterial wipes are a couple other must-haves when traveling, especially when you're flying or boarding a cruise. Cold and flu season is upon us and no matter how you're traveling, you'll probably be in close quarters with several people who are sick. Avoid catching a bug before you even start your vacation by washing your hands often and wiping down any hard surfaces you might touch. Dr. Joel Schlessinger, board-certified dermatologist and founder of LovelySkin, recommends traveling with CLn products. The active ingredient in this line of products is bleach, one of the few antibacterial ingredients that doesn't lead to antibiotic-resistant bacteria.
Pack for your destination. Taking care of your skin while you travel is important, but don't forget your destination. If you're heading from a colder climate to somewhere tropical, make sure you plan your skin care accordingly. Take a heavier moisturizer to use during the flight and a lighter lotion for your Caribbean cruise. Another great tip: pack yourself a present. Nothing beats jet lag better than a soothing mask and some spa socks.
Stick to TSA guidelines. This final note is just for airplane travel, but it's a pretty important one to remember. The last thing you want is for TSA to toss your expensive skin care or beauty product because it doesn't meet the flight restrictions. Make sure all the liquids in your carry-on are 3 oz. or smaller and fit into a clear, quart-size plastic storage bag. Many brands offer their products in travel-friendly sizes for this very reason. If you can't find your favorite product in a smaller size, take a page out of a flight attendant's book: pick up a travel container at your local drugstore.
Do you have a question about skin care while traveling? Share with us in the comments.
Shop This Blog
Highlights
Lightweight
Suitable for most skin types
Contains natural ingredients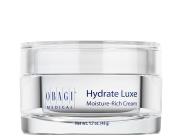 Quick Shop +
Highlights
Calms sensitivity and irritation
Oil-free
Fragrance-free and paraben-free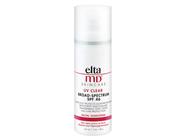 Quick Shop +
Highlights
Fragrance-free
Treats psoriasis, eczema and more
Travel-friendly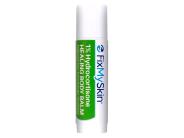 Quick Shop +
Highlights
More powerful than regular balms
Medicated to heal cracked lips
Travel-friendly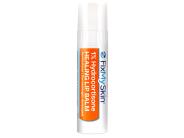 Quick Shop +
Highlights
Eliminates bacteria
Best suited for irritated skin
Calms eczema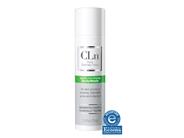 Quick Shop +
Highlights
Soothing
Features a cooling sensation
Hydrates the complexion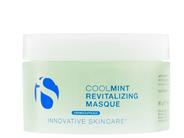 Quick Shop +
Highlights
Hydrating socks that moisturize and soften dry, tired feet.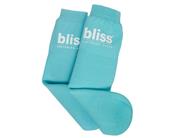 Quick Shop +
Connect with Us!