Skin Care
Don't Make These 5 Skin Care Mistakes This Winter
by Aaron
|
January 04, 2018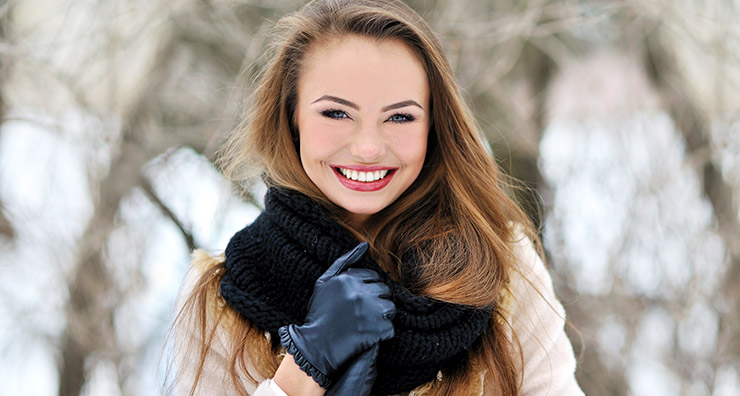 Winter has only just begun, but harsh weather conditions may already be wreaking havoc on your skin. While no one can control the elements, avoiding these five common winter skin care mistakes plays a big role in preserving your radiant skin all season long.
1. Constant lip licking
Problem: As temperatures plummet and winds pick up, all skin types experience the hardships that accompany chapped lips. Cold, dry winter air saps lips of what little moisture they have, so when frequent licking is added to the equation, it can equal disaster. Since they don't have their own oil glands, lips can't produce moisture like other areas of the skin. While lip licking might seem to resolve the discomfort and tightness you're experiencing, the relief it provides is temporary at best and only worsens the condition as saliva dries and takes any natural moisture with it.
Solution: In order to achieve long-lasting relief from the pains of chapped lips, you'll need the aid of a nourishing moisturizer. However, not just any lip balm will do. To effectively soothe cracks, dryness and other lip ailments, keep FixMySkin Healing Lip Balm Vanilla with 1% Hydrocortisone on hand. Not only does this lip treatment provide hydration staples, like beeswax and shea butter, but the addition of hydrocortisone takes this lip balm to the next level. A topical steroid, hydrocortisone offers deeply reparative benefits to heal cracks, irritation, inflammation and more. By applying a generous coating of FixMySkin throughout your day, you can soothe dryness and curb your lip licking habits once and for all.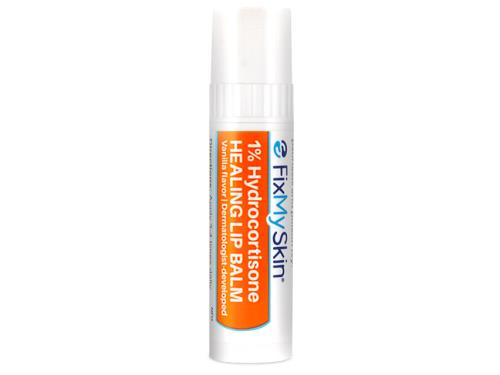 2. Not making the most of your moisturizer
Problem: For many, winter weather is synonymous with dry, flaky skin–or even eczema. Eczema symptoms are often identified as unrelenting itchiness, irritation and overall discomfort. The unforgiving cold and dry air of winter only exacerbate these concerns. The lack of humidity depletes skin of moisture which means your lips won't be the only ones left cracked and dry. Simply cranking up the heat in your home doesn't resolve the issue either, as furnaces pump out dry heat that can be just as detrimental to skin and cause eczema flare-ups.
Solution: Have you sought out the help of a humidifier for your home? If so, you're already in great shape, as humidifiers return moisture to the air which ultimately helps prevent dry skin. To maintain optimal levels of hydration and calm flare-ups, choosing a proper moisturizer is key. Applying a rich cream, like the EltaMD "Melting" Moisturizer, twice a day diminishes the effects of flare-ups and returns vital moisture to the skin. It also bolsters the skin's natural moisture barrier which leaves skin hydrated longer. That means less flakiness, cracking and overall dryness.
3. Assuming it's just dry skin
Problem: At times, it can be difficult to tell when dry skin is simply a symptom of a larger issue, such as psoriasis. However, there are some telltale signs to look for. If patches of dry skin became scaly, itchy and inflamed, it is likely to be a sign of psoriasis. An autoimmune disorder, psoriasis can be dormant until harsh winter weather or something as simple as a cold draws it out. This a condition that only worsens when left unchecked in dry environments, and for that reason, it's even more important to employ the correct treatment.
Solution: While a moisturizer won't take care of psoriasis for good, the right treatment can reduce its symptoms, making psoriasis much more bearable. Apply Cutemol Emollient Cream to flare-ups on the hands, face and body to deeply hydrate the skin and prevent moisture loss. Its rich formula soothes discomfort caused by cracked, flaky skin.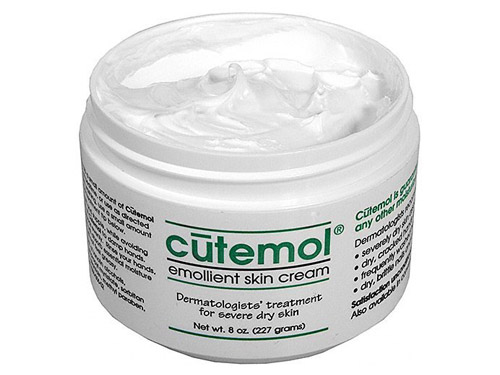 TIP: Avoid taking hot showers. Hot water and steam rob skin of natural oils. If you can manage to switch to lukewarm water and limit your bathing time to 5 minutes, your skin will emerge from the shower with its moisture still intact.
4. Exposing skin to environmental damage
Problem: For those whose skin is prone to redness or rosacea, winter weather can be especially frustrating. From the cranked heat indoors to the plummeting temperatures outside, escaping the triggers of rosacea flare-ups is no easy feat. Extreme temperatures and conditions of any sort can cause rosacea-prone skin to redden and become irritated. Warm, caffeinated drinks and alcohol can also lead to flushing, so it's important to be mindful of your consumption and your environment.
Solution: If you can avoid it, spend as little time outside in the elements as possible. However, when you must go out into the cold, sunscreen application is vital for protecting against windburn and sunlight. Windburn occurs when humidity is low and temperatures drop to freezing, draining the skin of moisture and natural oils. This combined with sunburn can cause great discomfort. When indoors, lower the heat and start up the humidifier. Consider cooling off coffee or hot tea with an ice cube. If rosacea is still a factor, SkinMedica Redness Relief CalmPlex features niacinamide to soothe irritation while strengthening the moisture barrier. With regular use, redness will dissipate and restore a balanced complexion.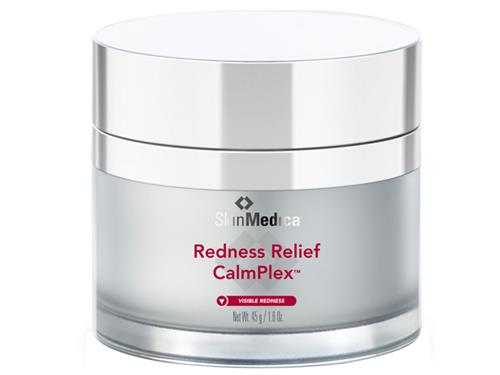 5. Forgetting to Exfoliate
Problem: Similar to eczema and psoriasis, keratosis pilaris–also referred to as chicken skin–results when skin is aggravated by harsh temperatures. The term "chicken skin" references the small bumps that occur during flare-ups. While these bumps have no negative effect on skin, they can be unsightly and cause skin to feel rough. As temperatures continue to drop, bumps on the arms, legs and cheeks will multiply and become more of a nuisance.
Solution: In order to subdue a sudden keratosis pilaris flare-up, the affected area should be exfoliated gently to smooth the texture of skin without causing further irritation. Counteract the skin's current lack of hydration with a rich moisturizer. The Glytone KP Kit provides both within a two-step system. Glycolic acid provides the gentle exfoliation needed to reduce the size of bumps and encourage healthy cell turnover while moisturizing ingredients, like glycerin, restore hydration. Fortunately, following the advice provided above for avoiding eczema and psoriasis flare-ups will also help prevent keratosis pilaris.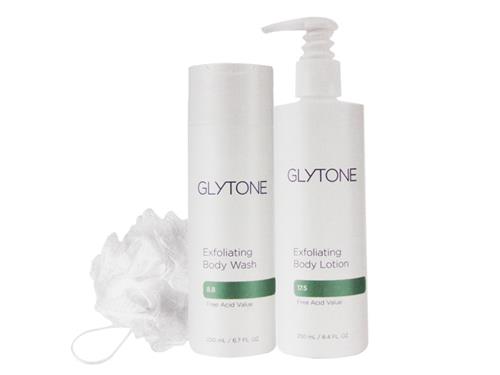 What skin concerns are worrying you this winter? Let us know in the comments below!
Shop This Blog
Highlights
More powerful than regular balms
Medicated to heal cracked lips
Gluten-free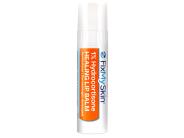 Quick Shop +
Highlights
Calms inflammation and redness
Ideal for rosacea
Fragrance-free and paraben-free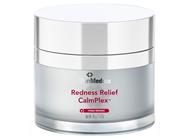 Quick Shop +
Highlights
Ideal for treating keratosis pilaris
Softens and smooths rough skin
Contains glycolic acid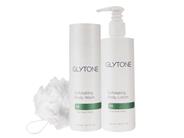 Quick Shop +
Highlights
Ideal for eczema and psoriasis
Calms redness and irritation
Suitable for post-procedure skin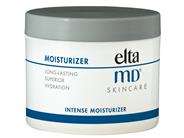 Quick Shop +
Highlights
Ideal for eczema and psoriasis
Relieves dryness and irritation
Softens a rough, dry texture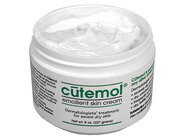 Quick Shop +
Connect with Us!