Skin Care
Five Ways Your Skin Could Freak Out This Winter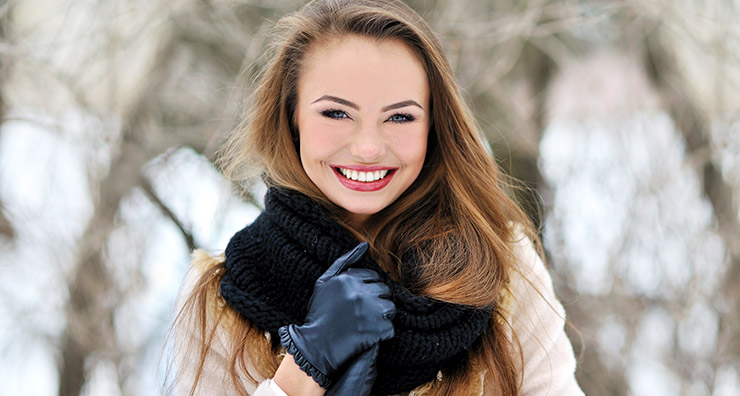 If your skin is already changing from supple to scary due to the winter weather, LovelySkin has answers and options for you!
Constantly licking your lips
Problem: Even if you don't have dry skin, we're willing to bet you know how bad chapped lips can get as the temperature plummets. Cold, dry air zaps lips of their natural moisture. This, combined with lip licking, leads to chapped, cracked skin. Without oil glands, lips don't have the same amount of natural moisture as the rest of your skin. Licking your lips might seem like the best way to knock out the uncomfortable sensation of dry skin, but this only makes matters worse. Saliva quickly dries, and takes any natural moisture with it.
Solution: Moisturize, moisturize, moisturize. Resist the urge to lick your lips and apply lip balm often. Chapped skin calls for something stronger than regular lip balm. When chapped lips become an issue, keep FixMySkin Healing Lip Balm Vanilla with 1% Hydrocortisone handy. What sets this balm apart from everyday lip products is the hydrocortisone. This ingredient helps minimize irritation and promotes healing. Thanks to a unique combination of waxes, this balm won't melt in the heat of your pocket. Another tip: take advantage of the time you spend asleep to give your lips a little R&R. Apply a healthy coating of lip balm every night before bed to wake up to softer, smoother lips the next morning.
Not making the most of your moisturizer
Problem: Dry skin is almost a given once frosty winds begin to bite. If moisturizing your skin offers little relief, you could be dealing with eczema. On any given day, eczema symptoms are itchy, irritating and just plain uncomfortable. Winter ushers in two changes that can aggravate these symptoms even more: dry air and harsh temperatures. When the thermometer bottoms out, there's less moisture in the air. Low humidity depletes your skin of moisture, leaving skin feeling dry, tight and uncomfortable. Add chilly, brisk winds to the mix and you could be facing chapped, cracked skin in no time. You're no better off hibernating inside, either. As you step inside, you trade icy winds for dry, forced heat. Together, these conditions are a recipe for eczema flare-ups.
Solution: What your eczema-prone skin needs most is moisture. Cleansing with a hydrating body wash and moisturizing once, if not twice, a day will help keep skin hydrated and provide some relief. When unexpected flare-ups make their mark, reach for EltaMD "Melting" Moisturizer to reduce any redness, flaking and itchiness. Running a humidifier in your home can also add moisture to the air and help prevent dry skin.
Assuming it's just dry skin
Problem: How do you know if it is more than just dry skin? If you notice dry, scaly, itchy patches of skin cropping up, these could be signs of psoriasis. Much like eczema, psoriasis is easily triggered by dry air and cold temperatures. As skin dries out, psoriasis symptoms worsen, leaving affected areas feeling inflamed and itchy. Because psoriasis is an auto-immune disorder, something as simple as a common cold can also cause an unexpected flare-up.
Solution: Moisturizing won't heal psoriasis, but it can help reduce the dryness and itchiness that accompany this condition. When symptoms suddenly flare up, you can find relief with NeoStrata Psorent Psoriasis Topical Solution. This steroid-free topical treatment relieves itching, scaling, redness and other psoriasis symptoms. Other ways you can prevent flare-ups include avoiding long, hot showers and doing your best to stay healthy during the pesky cold and flu season.
Leaving your skin unprotected from the elements
Problem: If you're consistently blushing even in warmer weather, these symptoms could be signs of an underlying skin condition. Rosacea can be triggered by all kinds of extreme weather, including low temperatures, chilly winds and blazing sunlight. Exposure to wind and sunlight are common seasonal triggers, even in more moderate climates. Cranking up the thermostat can also cause that telltale flushing. Be careful while celebrating the holiday season, as well. Warm drinks, caffeine and alcohol can worsen the symptoms of rosacea.
Solution: It's important to spend as little time outdoors as possible during the winter. Wear sunscreen rain or shine and bundle up with a non-wool scarf to protect your face from extreme temperatures and brisk winds. (Wool can easily irritate sensitive skin and intensify rosacea symptoms.) While inside, turning down the heat, running a humidifier and using an ice cube to lower the temperature of heated beverages can help you avoid flare-ups. When sudden symptoms show up uninvited, applying a calming cream like SkinMedica Redness Relief CalmPlex can soothe your sensitive skin.
Forgetting to exfoliate
Problem: If you notice more frequent patches of rough, bumpy skin during the winter, don't fret. Often described as "chicken skin," this is a common skin condition called keratosis pilaris. Although these bumps are harmless, they can be a nuisance, especially as they multiply when the temperature drops. The lack of moisture in the air, both inside and out, can make the symptoms of keratosis pilaris worse. Cold climates can also zap skin of the moisture it needs, causing an unexpected flare-up.
Solution: Gentle exfoliation is the best defense against sudden keratosis pilaris flare-ups. We recommend a treatment regimen that smooths skin with glycolic acid, like Glytone Body Retexturize KP Kit. Glycolic acid gently exfoliates to promote healthy cell turnover, softening and smoothing rough skin. Many of the tips we've shared so far will also help calm keratosis pilaris. Setting up a humidifier in your home will help add some moisture into the air. It's also a good idea to take warm showers and baths instead of hot, and pat your skin dry instead of rubbing your skin with a towel.
It's a good idea to keep track of any changes in your skin, but before you go assuming your dry skin is a certain condition, get yourself to a dermatologist to make sure. These doctors specialize in a variety of skin conditions and the five mentioned here far from cover it. An appointment will give you face-to-face time with your doctor, who can help customize a treatment plan to address your specific skin concerns.
Do you have a question about how winter affects skin? Share with us in the comments.
Shop This Blog
Highlights
Medicated to heal cracked lips
Soothes irritation
More powerful than regular balms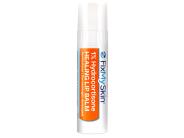 Quick Shop +
Highlights
Absorbs quickly
Ideal for eczema
Relieves flaking and irritation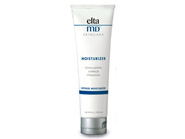 Quick Shop +
Highlights
Free of harsh steroids
Hydrates to relieve itching and flaking
Proven to improve skin in 18 weeks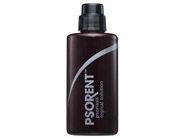 Quick Shop +
Highlights
Calms sensitivity and irritation
Creates a matte finish
Oil-free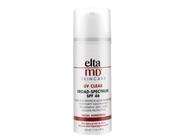 Quick Shop +
Highlights
Ideal for rosacea
Calms inflammation and redness
Hydrates and soothes delicate skin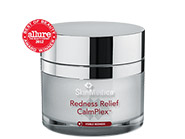 Quick Shop +
Highlights
Contains glycolic acid
Ideal for treating keratosis pilaris
Softens and smooths rough skin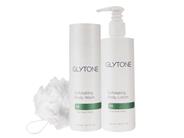 Quick Shop +