Skin Care
Beauty Oils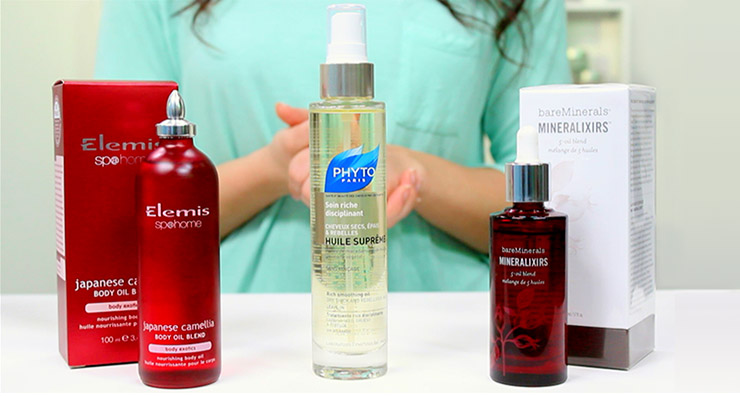 The presence of oil in beauty products was once considered negative, and you may have been taught to always seek oil-free skin care, hair care and cosmetics. While it's true that certain types of oil found in lower quality products are better avoided, pure, specially formulated oils have many unique benefits for the skin, hair and nails. In recent years, oils have taken the health and beauty world by storm, and you can now find nourishing formulas for virtually every need and skin type. In this LovelySkin video, our aesthetician, Kristen, shares some of her favorite uses for beauty oil, as well as a few of our best-selling products from LovelySkin.com.
For the Skin
Because they are full of antioxidants, minerals, vitamins and essential fatty acids, beauty oils are a wonderful complement to any routine. They protect against signs of aging, lend a boost of radiance and help balance the complexion. Naturally, beauty oils are excellent for moisturizing dry or rough skin, but even those with oily skin types can benefit. This is because oil attracts oil, and beauty oils have the power to gently remove excess oil without stripping the skin of the essential moisture it needs to stay balanced. In addition, oils absorb quickly and penetrate deeply, providing fast, long-lasting results.
To use a beauty oil for the face, you'll rub one to two drops in your palms to warm it, then apply to your neck before working the product up to your face and massaging it in. You can then apply any leftover oil to your décolletage. We love bareMinerals Mineralixers 5-Oil Blend. This formula is great for all skin types, and it includes rosehip seed oil, camellia seed oil, grape seed oil, apricot kernel seed oil and sunflower seed oil to soothe skin, target signs of aging and replenish the natural moisture barrier.
For the Body
Beauty oil may also be used on the entire body to achieve soft, smooth, luxurious skin. Though it may be applied to dry skin as well, a special tip is to apply oil to damp skin just after exiting the bath or shower. This helps the formula to absorb even more quickly and effectively.
A LovelySkin favorite is Elemis Japanese Camellia Oil Blend, a multi-use beauty oil that may be used on the face, nails, hair and body. The lightweight formula is comprised of camellia oil, as well as sweet almond oil to help nourish all skin types, including oily and combination. It is rich in vitamins A, E and D to soothe and soften skin.
For the Hair
Hair oils have come a long way, and they are no longer just for the driest hair types. Hair oils reach deep into the hair to provide moisture and nutrients for stressed strands. The best formulas may even act as a leave-in conditioner, frizz serum and shine spray in one, taming thick or unruly tresses, defining curls and adding healthy luster. You should start out with a small amount of oil and apply it to just your ends. You can always add more if you'd like. Once you have worked the product through your ends, you can apply whatever is left to your roots. Just take care not to apply too much to roots, as this could create an overly greasy or weighed down appearance.
In our video, Kristen uses PHYTO Huile Supreme – Rich Smoothing Oil, a convenient spray oil that may be used on wet or dry hair to deliver deep down nutrition. Use it to tame, hydrate and smooth hair for healthier, more manageable tresses.
For the Nails
Lastly, beauty oil may be applied to the nails and cuticles to help soothe dry skin, repair damage and add shine to a manicure. Oils can also strengthen and fortify brittle or soft nails. To use, apply one to two drops to each nail and spend a few moments gently massaging the oil in. Allow the oil to absorb to your liking and then wipe away any excess.
Try Dr. Hauschka Neem Nail & Cuticle Oil. This organic formula strengthens nails while softening cuticles for an overall healthier and shinier appearance. The pump allows optimal control so that you can apply just the right amount to desired areas.
Do you have a question about beauty oils? Let us know in the comments section.
Shop This Blog
Highlights
Diminishes fine lines and wrinkles
Hydrates the complexion
Offers antioxidant benefits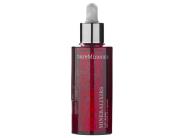 Quick Shop +
Highlights
Prevents stretch marks
Strengthens hair, skin and nails
Safe for use during pregnancy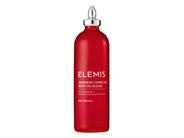 Quick Shop +
Highlights
Huile Suprême is a rich, beautifying treatment oil that instantly absorbs into the hair while...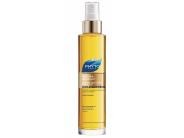 Quick Shop +
Highlights
This Dr. Hauschka nail oil helps to strengthen nails and soften cuticles. Dr. Hauschka Neem Nail &...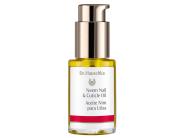 Quick Shop +