News and Events
Spa Services for Mother's Day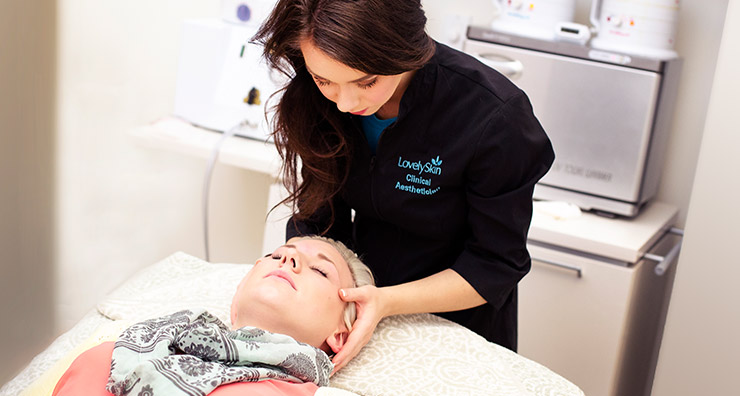 A trip to the spa can feel like a mini vacation in the middle of a hectic week. This Mother's Day, treat all of the women in your life to a spa procedure to help them feel pampered. Facials, body treatments, waxes and anti-aging treatments will make her feel like a whole new woman.
The LovelySkin Spa offers several facials and peels that target a variety of issues. Each treatment is designed to specifically treat your concern whether it is acne, fine lines and wrinkles, dark spots or dull skin. During the treatment, our aestheticians use techniques such as steaming and massage to open pores and provide the best results possible. The treatments only take about an hour so you can fit one into almost any schedule.
To help her feel even more pampered, treat the woman in your life to a full body treatment from the spa. The LovelySkin Spa offers the SilkPeel Body System, which targets concerns such as dryness, cellulite, stretch marks or acne. Each treatment is tailored to meet her specific needs. She can also pair this procedure with other treatments such as PelleFirm to see even better results.
PelleFirm is a non-invasive treatment that uses radiofrequency technology to reduce the appearance of sagging skin and cellulite. The pain-free treatment can be used on the abdomen, arms, thighs or glutes. Plus, there is no down-time following this procedure so she can get back to her routine immediately after her treatment.
For a spa treatment that will last her for weeks, treat her to a waxing service. Our aestheticians offer brow shaping, under arm, leg and bikini waxing, which are especially great in the spring and summer. The results last approximately three to six weeks so she won't have to worry about shaving.
Check out our complete list of spa services to find a treatment that she'll love.