Ask the Experts
Dear LovelySkin: How Do I Make My Hair Grow Faster?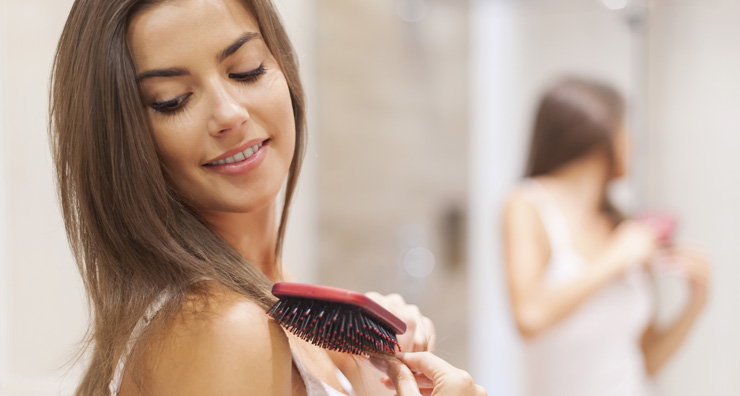 Dear LovelySkin, How do I make my hair grow faster? - Anonymous
The most important thing to remember when you're growing your hair out is to have patience. There's no magic trick to turning your pixie cut into long mermaid waves. On average, hair only grows about a quarter of an inch to half of an inch a month. You can't really make your hair grow any faster. However, there are a few things you can do to keep hair as healthy as possible while you're growing it out. Read on for a few tips.
You've probably heard the myth that trimming the ends of your hair helps it grow faster. This won't do anything to the root, where the hair actually grows. Breakage starts at the bottom of strands and makes its way up the hair follicle. This damage makes any added length appear less noticeable over time. Regular trims won't make your hair grow faster, but they will prevent split ends from working their way up the hair, creating the illusion that hair is growing faster because you stop seeing split ends.
Don't believe the myth that brushing your hair 100 strokes a day will improve hair growth, either. Brushing actually causes friction that leads to breakage and other damage over time. It's better to only brush hair once or twice a day to prevent tangles. A few quick brushstrokes will also help distribute your scalp's oils through the rest of your hair and increase circulation for a healthier head of hair.
Once you've decided to grow your hair out, it's important to maintain that length by taking care of your hair. Choose a shampoo that helps strengthen and protect your hair. Revivogen Bio-Cleansing Shampoo is a gentle, sulfate-free shampoo that contains bioactive nutrients to create a healthy scalp environment for optimal growth. You should also be using conditioner every time your hair is wet. Conditioner helps restore your hair's essential lipids and proteins while sealing the cuticle to prevent damage. We recommend trying Revivogen Thickening Conditioner, which replenishes moisture, strengthens the hair shaft and adds volume. When it's time to dry your hair, wrap it in a microfiber towel instead of a heavy cotton one, which can easily lead to breakage.
Avoiding hot tools like flat irons, blow dryers and curling irons will also help prevent breakage, making it seem like hair is growing faster. Heat styling is hard on hair and when you power up these tools every day, it can leave hair dry and prone to breakage. If you're working to grow your hair out, try going a day or two without hot tools, if not more. We know it's hard, but your hair will thank you. If you can't bear to part with your irons, turn down the heat settings and always apply a heat protectant like Oscar Blandi Pronto Dry Heat Protect Spray to protect your hair as much as possible. Then, once a week, apply a nourishing deep conditioner like Rene Furterer KARITE Intense Nourishing Mask to help repair dry, damaged strands.
You can also promote healthy hair growth with vitamins and supplements. Try Viviscal Professional Supplements, which contain clinically proven ingredients like biotin, apple extract, vitamin C and a marine complex called AminoMar to help nourish hair and promote healthy growth from within. Another great option is PHYTO Phytophanere Dietary Supplement. These botanical supplements provide hair with essential vitamins, fatty acids and antioxidants to encourage stronger, healthier hair and nail growth.
Finally, adding healthy foods to your diet can also help. A well-balanced diet provides your body with the essential nutrients it needs for healthy hair growth. Look for foods that are high in protein like chicken, fish, beans, whole grains and nuts. Omega-3 fatty acids like those found in salmon and avocados will also help hair grow longer and stronger.
Do you have a skin care or beauty question you want to ask the LovelySkin experts? Share with us in the comments.
Shop This Blog
Highlights
This gentle, sulfate-free shampoo is specially formulated with the same active ingredients found in...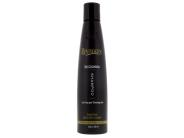 Quick Shop +
Highlights
Revivogen's thickening conditioner is created for limp and thinning hair. It replenishes moisture, ...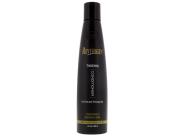 Quick Shop +
Highlights
2013 Allure Best of Beauty Award: Best Heat-Protecting Spray Oscar Blandi Pronto Dry Heat Protect ...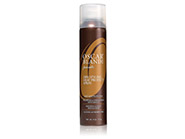 Quick Shop +
Highlights
Ideal for dry, damaged hair
Creates a soft texture
Rebuilds keratin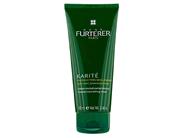 Quick Shop +
Highlights
Viviscal Professional Supplements promote healthy hair growth. Viviscal Professional Supplements a...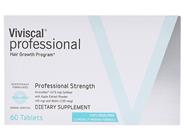 Quick Shop +
Highlights
Promotes healthy hair growth
Strengthens nails
Gives skin a radiant glow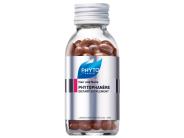 Quick Shop +