Ask the Experts
4 Uses for Facial Oils You Never Knew
by Marie
|
November 10, 2016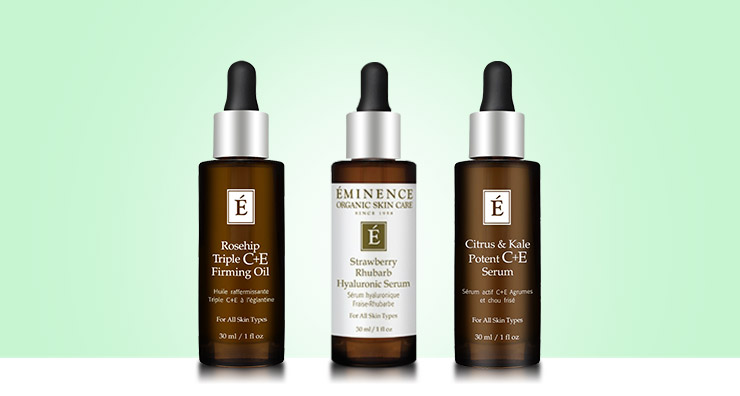 Our friends from Eminence Organics are here to share with us four different ways to use facial oils.
Facial oils may be relative newcomers to your skin care routine but their exceptional ability to hydrate and rejuvenate the complexion means they're sticking around for the long haul. Since you're already incorporating oils into your skin care, it makes sense to explore even more ways to work them into your daily routine. Here are four different ways to use facial oils that you probably didn't know about - but should definitely try.
1. Get the dewy look you've always wanted.
If your skin is on the dry side, you can produce an all-natural, dewy look with one neat trick. Just mix your foundation with a drop of facial oil to create a base makeup layer that provides coverage but appears sheer. Perfect for a look that's fresh and on-trend rather than cake-y and artificial.
2. Make your moisturizer work harder.
If you need an extra boost of hydration, you can mix a little facial oil with your moisturizer before applying. Facial oils with pure ingredients, like Éminence Organic Skin Care's Rosehip Triple C+E Firming Oil, absorb straight into the skin with the moisturizer, providing additional moisture to the skin. One caveat: avoid low quality facial oils with filler mineral oils - these create a barrier over the skin rather than sinking into the skin.
3. Tame unruly ends.
Not just for the face, facial oils can also be used for beautifying the hair as well. Using a light facial oil, rub the oil gently into dry ends. The oil penetrates the hair, tames dry flyaways and leaves your hair looking glossy and less dry.
4. Keep your mani on point.
One of the driest parts of the body, cuticles can often lack moisture, resulting in ragged or even cracked skin. Just a small drop of a facial oil - like Éminence Organic Skin Care's Facial Recovery Oil - can revive the cuticles and deliver much-needed vitamins and nutrients.
Explore the versatility of facial oils with Éminence Organic Skin Care's Oils & Serums Signature Series Discovery Set this holiday season. Including five of our classic and premium oils and serums, this unique set provides the perfect introduction to luxury facial oils. Available for a limited time only for the holidays.
What's your favorite way to use skin care oils? Let us know in the comments!
Shop This Blog
Highlights
Reduces inflammation and redness
Provides a non-greasy finish
Protects with antioxidants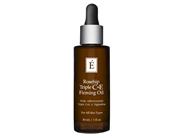 Quick Shop +
Highlights
Moisturizes skin
Creates a more even skin tone
Soothes irritation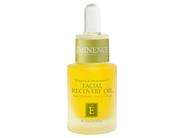 Quick Shop +
Connect with Us!