Skin Care
Facial Scrubs or Peels: Which At-Home Exfoliator is Right for Me?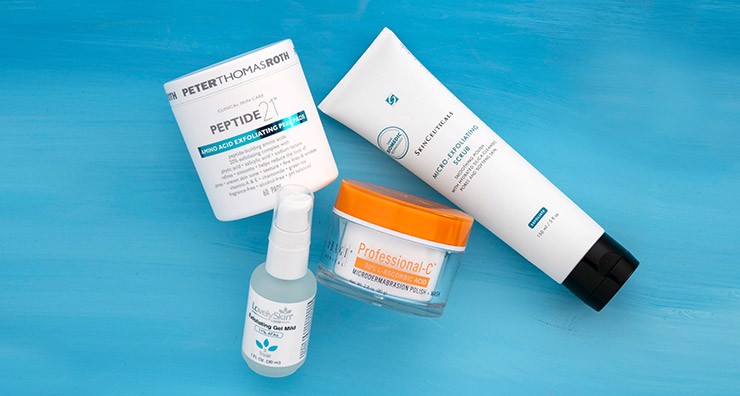 The quickest route to smoother, brighter skin is regular exfoliation. But with so many options on the market, it can be difficult to choose which one will work best for you. Find out the differences between the two main players —facial scrubs and peels, which you should choose and why you should exfoliate in the first place.
Why should I exfoliate?
To exfoliate or not to exfoliate? It isn't even a question! If it's a radiant glow you're after, exfoliating may be your most important skin care step. As we age, we naturally shed fewer skin dead cells, which can cause a dull-looking complexion, discoloration and clogged pores. Taking the time to exfoliate a few times each week helps remove those dead skin cells, revealing brighter, more radiant skin underneath. Exfoliation allows skin care treatments to absorb properly, makeup to apply more smoothly and improves skin conditions like sun damage, rough skin and acne.
What is the difference between a facial scrub and a peel?
A facial scrub and an at-home peel product will both ultimately give you the glow-inducing results you want; they just do it in different ways. A facial scrub, also known as a physical exfoliator, is formulated with tiny bits of organic matter (ideally not plastic microbeads), which manually slough away the top layer of the epidermis revealing the new skin underneath. A peel, also called a chemical exfoliator, uses ingredients like alpha hydroxy acids, beta hydroxy acids or fruit enzymes to dissolve the "glue" that holds dead skin cells together, allowing them to shed away.
How do I choose the best exfoliator for my face?
Choosing the best exfoliator for you depends on two things ­­­— your skin type and the skin concern you want to improve. The acids used in peels range in strength, so to avoid excessive irritation, be mindful of which acid you are choosing. For example, glycolic acid is ideal for normal to oily skin types while lactic acid is great for those with sensitive skin. Facial scrubs are all formulated with particulate matter that physically remove skin cells, so if used gently and sparingly, these shouldn't cause excess irritation. To address specific skin concerns like sun damage or roughness, choose facial scrubs that are formulated with additional benefits like vitamin C or emollient ingredients.
Here are some of our favorite facial scrubs and peels to try:
Peels:
For all skin types: LovelySkin LUXE Exfoliating Gel Mild 11%
This chemical exfoliator is a LovelySkin staff favorite because it's highly effective at exfoliating the skin; yet gentle enough for most skin types, even those with rosacea! It encourages cell renewal with vitamin C and a blend of 11% amino acids, a unique exfoliator that works in synergy with your skin's ability to retain moisture. This peel product works to reduce the look of fine lines, wrinkles, sun damage, acne and more with virtually no irritation, while enhancing moisture retention with afaLUXE.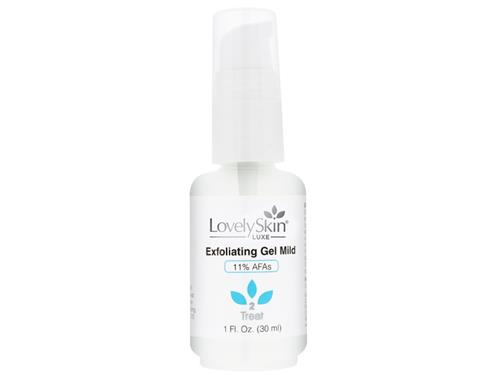 If you have oily/combination skin, try: Peter Thomas Roth Peptide 21 Amino Acid Exfoliating Peel Pads
Regular exfoliation is key to reducing the appearance of large pores and controlling breakouts and oiliness. This treatment combines salicylic, lactic and glycolic acids (all helpful in treating acne-prone skin) with 10% phytic acid to help lighten discoloration. Peptides resurface the skin while addressing additional signs of aging and green tea and chamomile soothe irritation and minimize redness.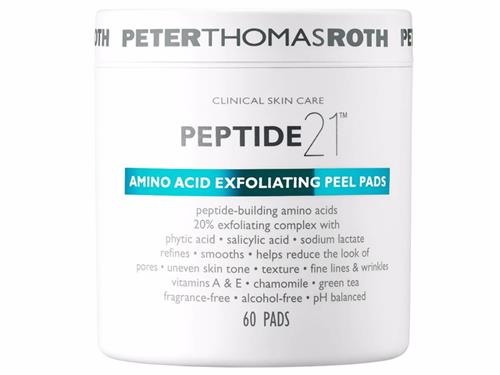 If you have sensitive skin, try: Sunday Riley Good Genes All-In-One Lactic Acid Treatment
It's natural to avoid chemical exfoliation if you have ultra-sensitive skin, as many traditional formulas are known to be irritating. If you experience sensitivity, choose an exfoliator with lactic acid, an alpha hydroxy acid derived from milk. This lactic acid treatment gently dissolves the dead skin cells that are dulling your glow while minimizing discoloration and dark spots with licorice.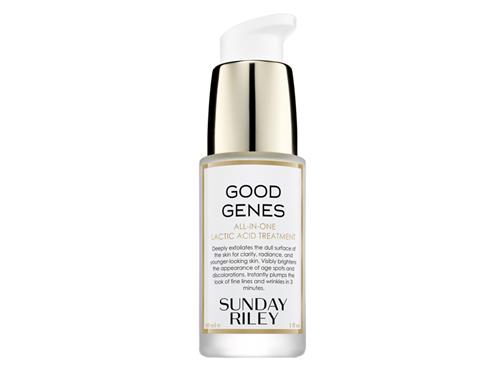 If you have mature skin, try: DefenAge 2 Minute Reveal Masque
Since mature skin tends to be thinner, gentler exfoliating treatments are ideal. This treatment uses three types of fruit enzymes — papaya, pumpkin and pomegranate, plus superfine sugar crystals that melt in water to reveal the healthier, more youthful-looking skin underneath.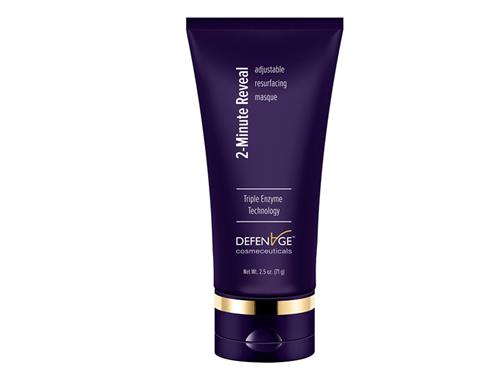 Pro Tip: The instant benefits of exfoliation are amazing, but if done in excess can be too much of a good thing. Exfoliating once or twice a week is more than enough for any skin type if you want to avoid irritation.
Facial Scrubs:
To improve roughness, try: [LovelySkin LUXE Microdermabrasion Polish with Triple Sphere Technology](https://www.lovelyskin.com/o/lovelyskin-luxe-microdermabrasion-polish](https://www.lovelyskin.com/o/lovelyskin-luxe-microdermabrasion-polish)
Physical exfoliators are a great way to immediately improve rough skin, but for additional benefits, choose one that contains additional hydrating ingredients. This unique cream formula contains bamboo, jojoba beads and diatomaceous spheres to achieve a controlled exfoliation, plus shea butter to soften and moisturize the skin underneath. Caper floral bud extract minimizes redness and any minimal irritation from the exfoliation.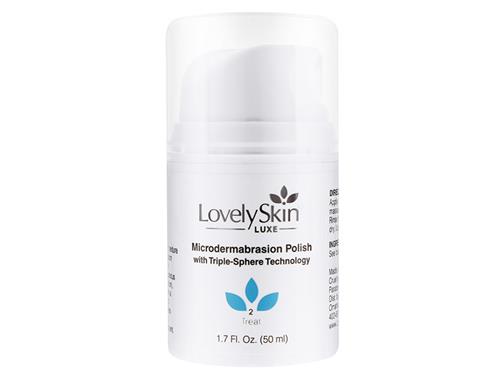 To improve oiliness and large pores, try: SkinCeuticals Micro-Exfoliating Scrub
This cleansing scrub polishes the skin with 2% hydrated silica, a naturally-occurring mineral, to provide a mild exfoliation. It's gentle enough for daily use, making it ideal to control oiliness and the appearance of large pores while softening uneven skin texture.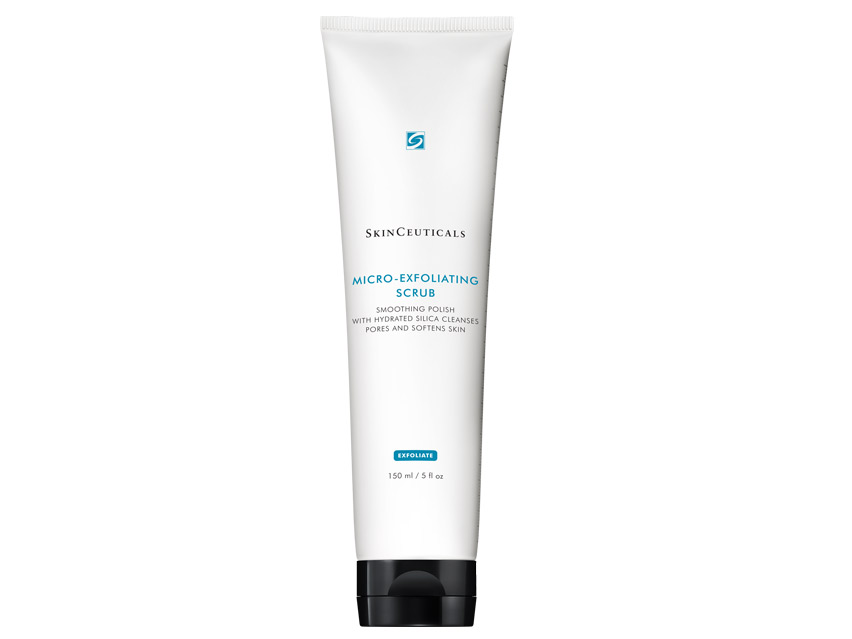 To improve sun damage, try: Obagi Professional C Microdermabrasion Polish + Mask 30%
This exfoliating scrub is formulated with silica to effectively polish the skin while addressing dark spots and hyperpigmentation with 30% vitamin C. Formulated as a dual scrub and mask treatment, this multifunctional exfoliator also improves rough texture as well as fine lines and wrinkles.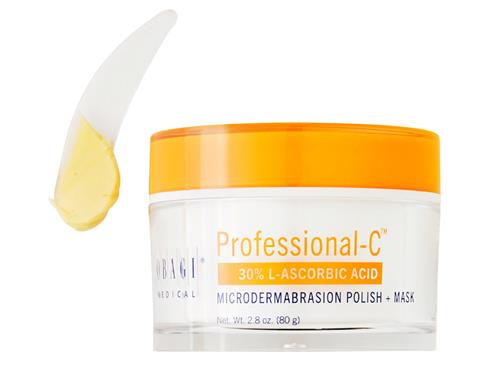 To improve flaky lips, try: iS Clinical Lip Polish
Forget about a smooth lipstick application if you have flaky, dry lips. Exfoliating them once or twice a week ensures they stay smooth and supple. This lip polish physically removes flaky skin while adding essential moisture with botanical butters and vitamin E.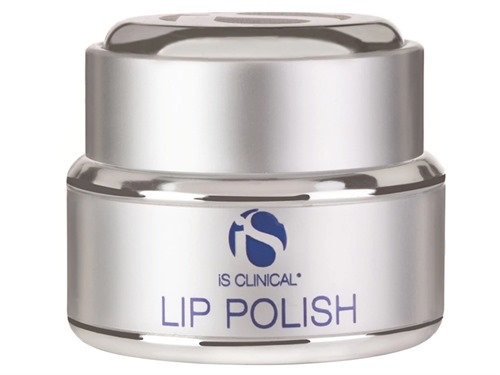 Pro Tip: Need additional moisture on your lips? Apply FixMySkin 1% Hydrocortisone Healing Lip Balm to your lips to keep flakiness, dryness and chapped lips at bay.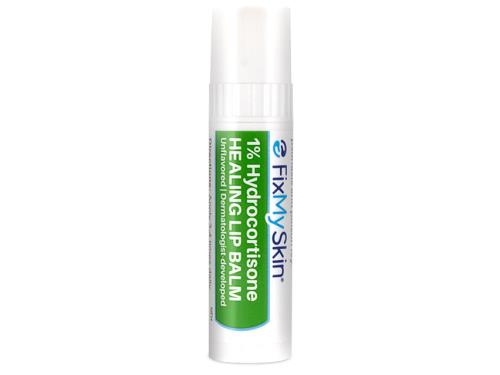 Read more about how to exfoliate your skin on the LovelySkin blog.
Shop This Blog
Highlights
Supports collagen production
Reduces fine lines, wrinkles and pores
Contains an 11% blend of exfoliating AFAs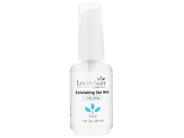 Quick Shop +
Highlights
Minimizes pores
Exfoliates with plant extracts
Prepares skin for further treatments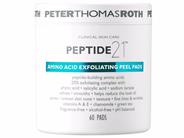 Quick Shop +
Highlights
Brighten and refine skin with the Sunday Riley Good Genes Lactic Acid Treatment.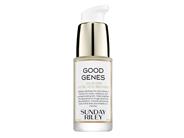 Quick Shop +
2 sizes
Highlights
Creates a luminous appearance
Exfoliates and polishes skin
Smooths uneven tone and texture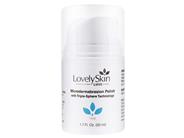 Quick Shop +
Highlights
Best suited for oily or combination skin
Exfoliates and polishes skin
Promotes healthy cell renewal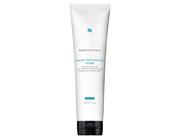 Quick Shop +
Highlights
Revitalizes skin with vitamin C
Hypoallergenic
Suitable for all skin types except sensitive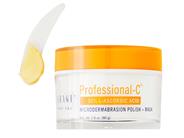 Quick Shop +
Highlights
Hydrates and softens with shea butter
Exfoliates and smooths lips
Exfoliates lips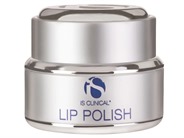 Quick Shop +
Highlights
More powerful than regular balms
Medicated to heal cracked lips
Travel-friendly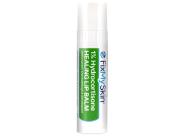 Quick Shop +