Skin Care
Get the Lowdown on the Benefits of Probiotics for Skin
by LovelySkin
|
April 06, 2018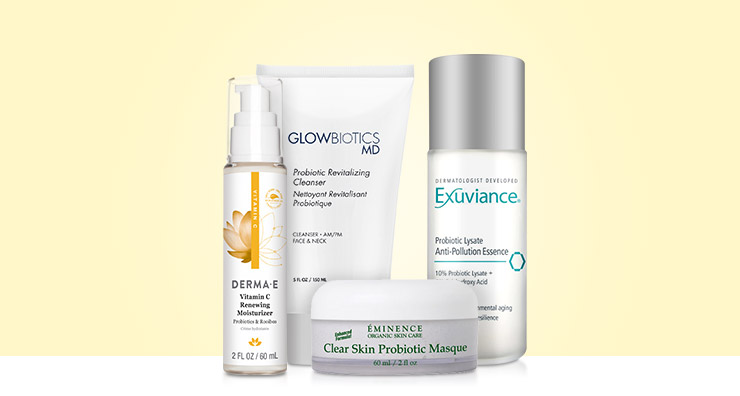 If you remember your mother using yogurt as a DIY face mask, it turns out she was onto something. Just as probiotic-rich foods such as yogurt can aid in healthy digestion when you eat them, probiotics for skin can also be beneficial.
How does probiotic skincare work?
Probiotics are live bacteria that make up our body's microbiome, which is the teeny tiny ecosystem thriving inside our gut and on the surface of our skin, unbeknownst to us. While yogurt is packed with live bacteria cultures, many probiotic skin care products instead incorporate non-living substances called metabolites, which are derived from probiotics.
Probiotic skincare packs a serious punch. It can help combat acne, provide anti-aging benefits, reduce inflammation or treat dry skin. Read on to learn about four different skin care products formulated with skin-pleasing probiotics.
Our favorite products with probiotics for skin
CLEANSER: GLOWBIOTICS MD Probiotic Revitalizing Cleanser
All skin types can benefit from this herbal-scented anti-aging cleanser that contains beta glucan, a probiotic derived from oat to help repair damaged skin and stimulate collagen production. It also has exfoliating lime extract, aloe vera to calm irritation and peptides to perk up the skin while you wash. Use it in the morning and at night by massaging into the skin in circular motions before rinsing.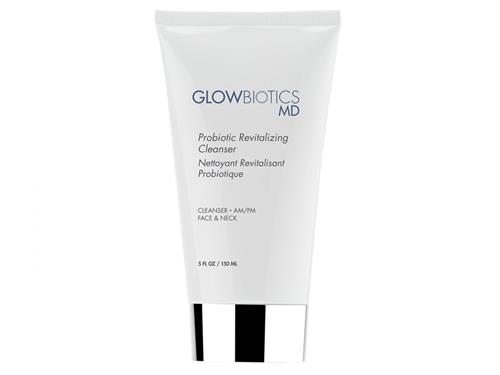 MASK: Eminence Clear Skin Probiotic Masque
Those with oily, acne-prone skin will benefit from this soothing mask made with tea tree oil, kaolin clay and cucumber juice along with the probiotic powers of yogurt. Mix a small amount in your palm with a few drops of water, smooth onto the face and leave on for 5 to 10 minutes to draw out impurities, quell inflammation and target blackheads and whiteheads at the source.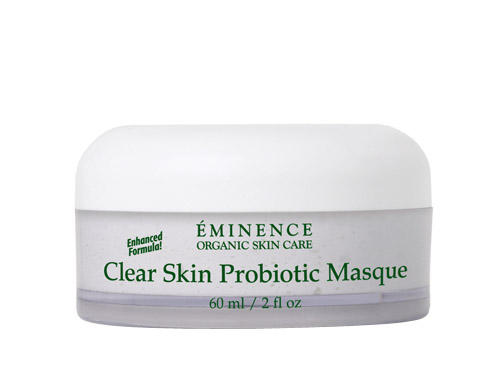 ESSENCE: Exuviance Probiotic Lysate Anti-Pollution Essence
Lactobacillus ferment lysate derived from bamboo gives this facial essence its probiotic power. Some pesky skin issues--dryness, redness, breakouts--can indicate an unbalanced microbiome, so this product works to rebalance it as well as plump up the skin's moisture layer. Polyhydroxy acids gently exfoliate the skin while providing antioxidant protection. After cleansing, gently pat onto skin with your fingertips.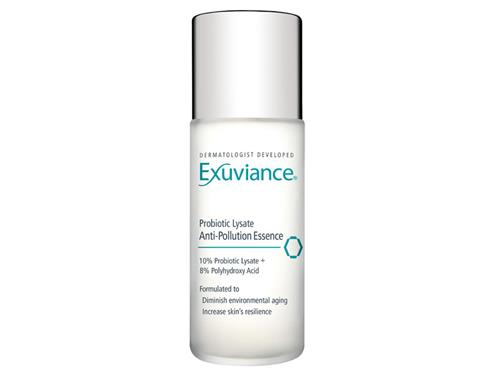 MOISTURIZER: Derma e Vitamin C Renewing Moisturizer
Saururus chinensis extract ferment filtrate, derived from an Asian herb nicknamed "lizard's tail," gives this lightweight moisturizer its probiotic power. When combined with rooibos and vitamin C, it helps firm, revitalize and even out your skin tone. Apply it in the morning under makeup or add it to your nighttime routine.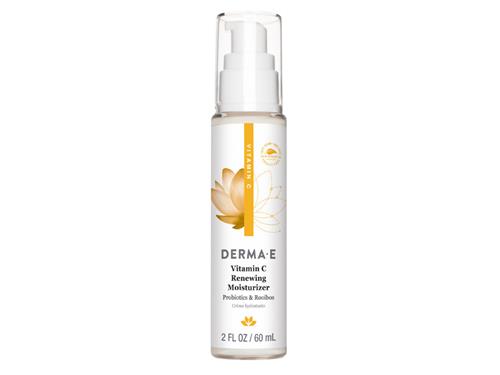 Have a probiotic skin care product you love? Let us know in the comments below!
Connect with Us!