Beauty
Hiding a Pimple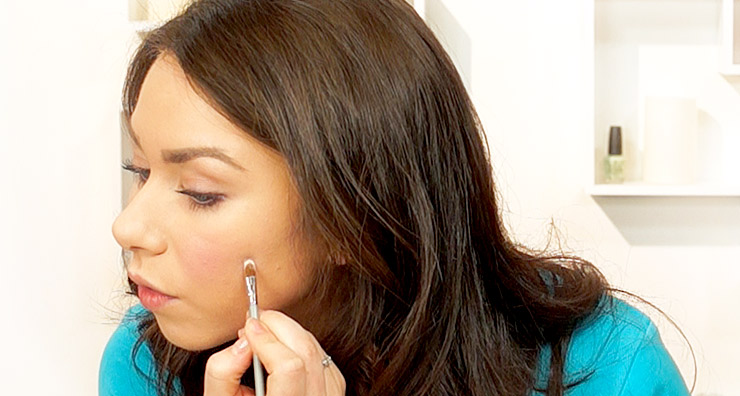 Waking up with a new pimple can seem more like a nightmare. Whether it's a special occasion or just another day, no one wants to spend the whole day trying to hide a blemish. Luckily, it's easy to camouflage imperfections for good using long-lasting makeup products. Watch this video and follow these steps to learn how to cover up a pesky pimple.
Start by cleansing skin and applying your regular foundation. Applying foundation first will help minimize imperfections and create a good base for your concealer. Remember that whenever you're applying makeup to acne-prone skin, you want to use a clean brush instead of your fingers. Your hands can transfer bacteria to your face and make blemishes worse.
Then using a clean brush, apply a thin layer of concealer directly to the pimple. We recommend Exuviance CoverBlend Multi-Function Concealer, which has an oil-free formula that won't clog pores or aggravate acne. You can give the brush a gentle twist to ensure concealer covers the blemish from every angle. However, don't spread the concealer too thin. You want the majority of the color to be concentrated over the middle of the pimple where the discoloration is most apparent. Extending the concealer slightly past the edge of the pimple will help hide any surrounding redness and allow the concealer disappear seamlessly into the rest of your look. Don't forget to blend the color out at the edges.
Finally, use another clean brush to gently tap setting powder over the pimple. This will hold the concealer in place, eliminating any need for touch-ups throughout the day. We recommend using Dermablend Loose Setting Powder to provide this finishing touch. Available in Original (transparent), Cool Beige or Warm Saffron, this setting powder is smudge-resistant and water-resistant to allow up to 16 hours of flawless coverage. Finish with the rest of your makeup look and you're all set!
You can also minimize stubborn acne with help from LovelySkin Acne Care Gel. This acne treatment gently exfoliates with amino fruit acids to remove dead skin cells, oil and debris that clog pores and aggravate blemishes.
What are some of your favorite products to hide a stubborn pimple? Share with us in the comments.
Shop This Blog
Highlights
Oil-free
Covers scars, blemishes and dark spots
Improves the signs of aging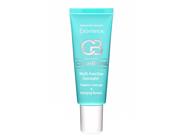 Quick Shop +
3 options
Highlights
Smudge-resistant
Mattifies the complexion
Sets makeup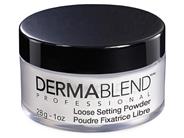 Quick Shop +
3 options
Highlights
Heals and treats acne
Stimulates collagen production with vitamin C
Low pH won't cause irritation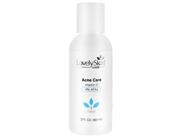 Quick Shop +