Beauty
How-to: Concealers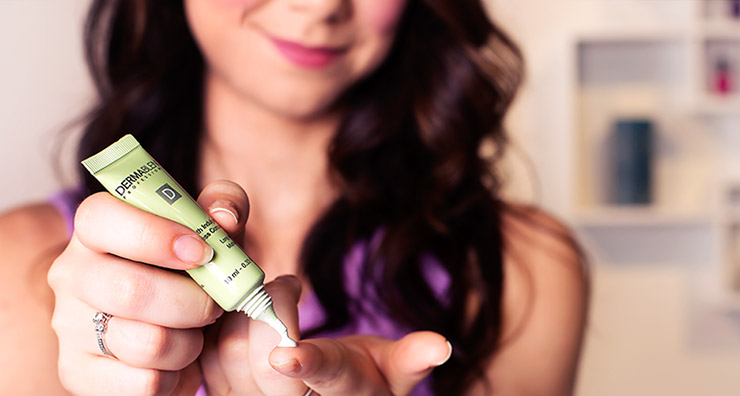 The beauty of makeup is that many products have multiple uses. Concealer is great for minimizing the appearance of skin flaws, but there are other ways this makeup can help you enhance your beauty. In this tutorial video, our lovely aesthetician, Kristen, shares a few different ways you can put your concealer to good use.
First things first, always apply your concealer after your foundation because you'll find you don't need to use as much product. If you start with concealer, you'll remove most of it while applying foundation.
Blemishes and red spots
To cover pimples and areas where you're prone to redness, use a green concealer. The green tint will cancel out areas of redness to give you a more even tone. Then cover the affected area with a concealer that matches your skin tone. In this video, Kristen demonstrates with Dermablend Smooth Indulgence Redness Concealer.
Dark circles
The most flattering way to hide dark circles is by drawing an upside down triangle under your eye. This conceals dark circles and creates a more lifted appearance, drawing the focus upward. If you have stubborn dark circles with a blueish tinge, try applying a pink or peach concealer first to cancel out this color. Kristen uses jane iredale Active Light Under-Eye Concealer to create a more lifted appearance and jane iredale Enlighten Concealer to conceal dark under-eye circles in this tutorial.
Tattoos
If you need to conceal tattoos for a wedding or job interview, use a body concealer. Keep adding layers and blending well until the tattoo is completely hidden. Then finish with a setting powder to hold the concealer in place. This technique also works to cover scars and birthmarks on the body. In the video, Kristen uses Dermablend Quick-Fix Body and finishes with Dermablend Loose Setting Powder.
Under-eye puffiness
Minimize under-eye puffiness by mixing a little concealer with a dab of liquid highlighter. This will help reflect light to draw attention upward and make the puffiness less noticeable. We recommend trying glo minerals GloSheer Tint Base Illuminator because its gentle formula is safe for use on and around the eyelids.
Highlighting
You don't need a separate product to draw attention to your best features. Highlight your cheekbones, brow bones, nose and Cupid's bow by using a concealer that is two shades lighter than your natural skin tone. Just like regular highlighting, apply this to areas where the light would naturally hit and blend well. jane iredale Active Light Under-Eye Concealer is perfect for highlighting these areas.
Make the most of your makeup
Concealer can also double as other makeup products when you're in a pinch. If you don't have eyeshadow primer handy, use a dab of your concealer to hold eyeshadow in place and prevent creasing. Stuck somewhere without lip liner? Make your lipstick pop and prevent feathering and bleeding by lining the outside of your lips with a touch of concealer.
Do you use concealer in a different way? Share with us in the comments.
Shop This Blog
Highlights
Allows for buildable coverage
Green tint neutralizes red imperfections
Provides all-day wear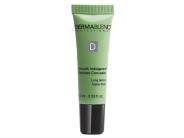 Quick Shop +
Highlights
Helps camouflage dark circles
Illuminates the cheeks, eyes and brow bone
Minimizes under-eye puffiness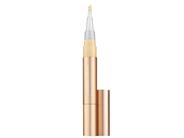 Quick Shop +
6 options
Highlights
Creates a more even skin tone
Soothes puffiness
Diminishes dark circles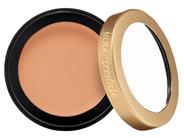 Quick Shop +
2 options
Highlights
Gentle enough for sensitive skin
Smudge-proof and water-resistant
Provides full coverage for tattoos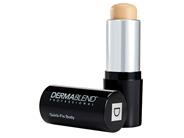 Quick Shop +
10 options
Highlights
Smudge-resistant
Mattifies the complexion
Sets makeup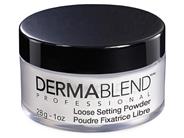 Quick Shop +
3 options
Highlights
Suitable for use on the eyelids and face
Creates a subtle glow under foundation
Smooths the appearance of fine lines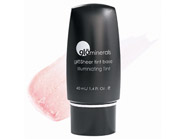 Quick Shop +
Connect with Us!