Beauty
7 Makeup Hacks You Need to Know
by Stepha
|
November 03, 2015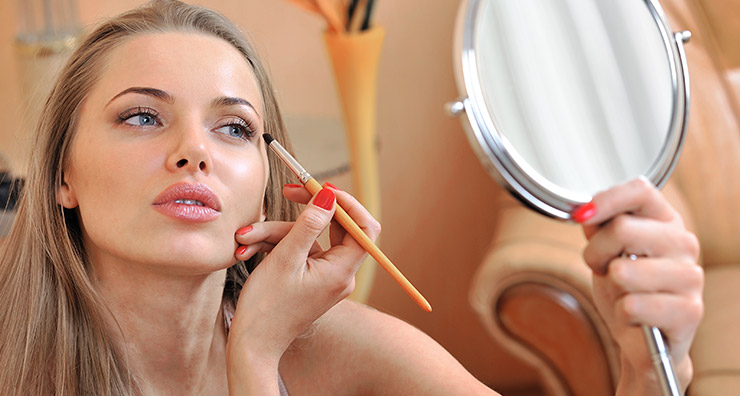 Here at LovelySkin, we adore a good beauty hack. Recently, we sat down to compile a list of the hacks that we use every day and can't live without. Whether you're looking for a shortcut, a pro tip or a way to rescue your look, we hope these seven suggestions help you streamline your routine and achieve your best makeup yet.
Check Your Makeup Under Different Lighting
The right lighting can enhance your makeup and highlight all the right places. The wrong lighting can cast shadows and draw attention to uneven application. You may be applying makeup that looks great in your bathroom or bedroom, but how does it look outdoors? Under the florescent lights in your office?
Get into the habit of checking your makeup under different lighting. You can step outside with a hand mirror or take a peek in your car mirror before you start the engine. If you'd like to check your work during application, you can use your smart phone's flashlight feature to carefully shine a brighter light on your face and look for areas that could use more color, coverage or blending.
Mark the Ends of Your Cat-Eye with a Dot
Mastering cat-eye eyeliner is a huge makeup milestone. It takes practice, patience and lots of trial and error to get those lines even in length and thickness. We have you covered on the length part with the following hack: instead of flicking the line out on each eye after lining your entire lash line, try making a tiny dot where you want each line to end. This way, you won't have to do so much guesswork when it comes to finding the perfect uniform angle for each eye. A dot also makes for much easier cleanup than a full line if you make a mistake. Simply line your lash line as you normally would, make your dot and connect it inward to the rest of your eye.
Make Bold Eyeshadow Pop with White Eyeliner
Bright blue, green, purple and orange eyeshadows are a great way to change up your usual look, and they allow you to easily experiment with new trends. But sometimes, no matter how pigmented your eyeshadow is, it can look dull and muted on your lids.
To instantly brighten any shadow and make the pigment appear truer, try applying a white eyeliner to your entire lid as a base. The liner will also act as a primer and keep color in place all day. We like the jane iredale Eye Pencil in White. Bonus tip: This same principle also applies to nail color. To make your favorite polish pop, try applying a white shade as a base coat.
Use Translucent Powder to Set Lip Color
Lip color that lasts all day may seem too good to be true, but it's definitely doable with this next hack. Once you've applied your favorite lipstick, grab a tissue. You should be able to see through it, so if the tissue is especially thick, you'll need to pull the plies apart. Next, pick up a loose translucent setting or finishing powder, like Dermablend Loose Setting Powder, and a fluffy brush. Hold the tissue over your lips and dust the powder on over it. This will ensure that you receive the perfect amount of product to lock in color.
You can also make any glossy lipstick matte by applying loose translucent powder over it. Lose the tissue and gently pat powder over your lips. In minutes, it'll work to absorb shine, leaving you with a matte lip look.
Apply Concealer in a Triangle Shape
Minimizing dark circles doesn't end at placing concealer under your eyes in half-moon shapes. To really bring light to the under-eye area and diffuse any discoloration, you'll need to conceal and highlight at the same time.
Try applying your concealer in triangle shapes to your entire under-eye area. This will give your face a more lifted and energized appearance and reduce the look of dark circles and puffiness. One of our favorite concealers is glo minerals GloCamouflage Oil-Free. In addition, you'll want to prime your under-eye area with a hydrating eye cream, like Neocutis Lumiere Eye Cream (with PSP). This will create a more flawless, even concealer application and keep any product from creasing or settling into fine lines.
Use a Brush Handle to Guide Your Contour
When it comes to contouring, placement is key. To really sculpt and hollow out your cheekbones, you'll need to diffuse the color just below them. Perfect your contour by taking a full-sized makeup brush (or even an eyeliner) and using the handle to guide you. Roll it back and forth until you find the area below your cheekbone and line it up with the corner of your mouth. Once you've located the best position for your contour, you can even trace along the brush with a cream highlighter stick before blending it out.
Add Moisturizer to Foundation That's Too Dark
At some point, we've all ordered the wrong color makeup online or discovered that what seemed like our perfect foundation at the store wasn't quite right when we put it on at home. Some of us also only prefer to apply self-tanner during the spring and summer, leaving us with a products in our arsenal that don't work fulltime.
With this easy trick, there's no need to toss or return makeup that's not the right shade. Mix a little foundation with a moisturizer in an empty palette or in the palm of your hand, adjusting the mixture to your liking. A pea-sized amount of moisturizer mixed with a quarter-sized amount of foundation will create a medium to full coverage foundation in a slightly lighter shade, while equal parts will create a BB cream. Create a tinted moisturizer with your regular amount of moisturizer and just a drop of foundation.
Do you have a makeup hack that you swear by? Let us know in the comments section.
Shop This Blog
Highlights
Ideal for a smudgy, smoky look
Packed with beneficial ingredients & rich pigments
Wears all day long & is easily removed at night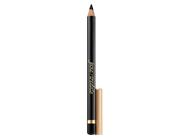 Quick Shop +
7 colors
Highlights
Minimizes puffiness and dark circles
Hydrates and soothes delicate skin
Reduces under-eye wrinkles and fine lines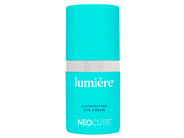 Quick Shop +
Highlights
Creates an even skin tone
Conceals blemishes, scars and dark spots
Suitable for sensitive skin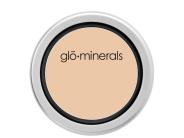 Quick Shop +
4 options
Highlights
Smudge-resistant
Mattifies the complexion
Sets makeup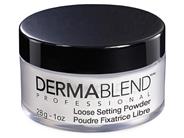 Quick Shop +
3 options