Beauty
The Best Makeup for Your Eye Shape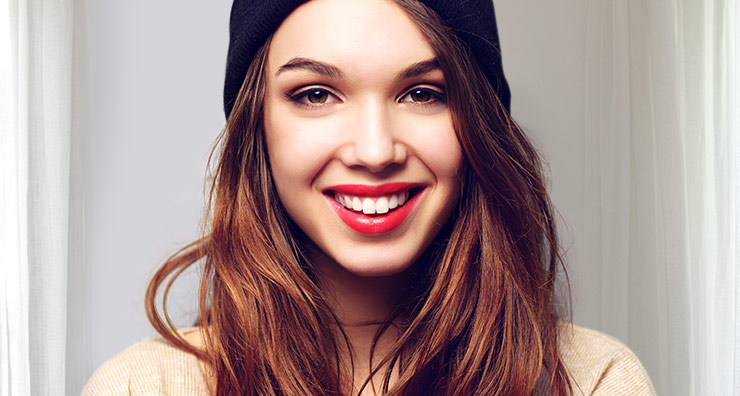 Have you ever found a gorgeous new eye look to try, only to have it look not-quite-right, even when you follow the tutorial exactly? It may be due to your eye shape! In this LovelySkin blog post, we've detailed everyday neutral looks to flatter the five most common eye shapes. Our suggestions are just that--suggestions. Use them to guide your look or try out a technique for a completely different eye shape. The important thing is that you feel great in your makeup and love the way you look.
Round Eyes
Round eyes are often large and have more white showing. To balance and elongate round eyes, you can use a darker shade to extend the corners and place emphasis on the outer half of the eye.
Start by applying a light eyeshadow to the entire lid and extending it up to your brow bones. We like jane iredale PurePressed Eye Shadow in the shade Oyster. You can also focus this shade on the inner corner. Next, apply a dark eyeshadow to the crease, creating a V shape at the outer corner of the eye. Use this darker shade to line your bottom lash line. This will help modernize the look and create balance.
When it comes to eyeliner, leave your inner corners unlined and focus the on the outer corners to elongate the eye. Think of your eye as having four sections. You'll want to draw a thin line on three quarters of the eye only. Flick it out for a winged look if you'd like. For the bottom lash line, add liner to the outer half and leave the inner half of the eye liner-free. From there, finish with one coat of mascara. One of our favorites is blinc Mascara. Rather than painting on, this formula forms a tiny tube around each hair to create lush and voluminous lashes. It also comes in five different shades, including Dark Blue, Dark Green and Dark Purple.
Almond Eyes
Almond eyes are symmetrical, resemble the shape of an almond and may have a slight upturn at the outer corners. Almond eyes are considered the most versatile eye shape--just about any makeup look will flatter them.
For a simple daytime look, start by sweeping a light eyeshadow over the entire lid. To add depth and emphasize the alluring upturn, apply a medium shade to just the outer corner in a V shape. To switch it up, you can also apply the medium shade to the crease and choose a dark shape for the outer corner.
For eyeliner, try a black or brown gel. We like jane iredale Jelly Jar Gel Eyeliner. Use an angled brush, like glo minerals Angled Eye Brush, to apply a thin line to both the upper and lower lash line. You can also line the upper lash line only to make eyes appear bigger. Use an eyelash curler, like blinc Heated Lash Curler, to lift your lashes, and then finish the look with two coats of mascara.
Hooded Eyes
Hooded eyes have an extra layer of skin just below the brow that folds over the crease, making the lid appear smaller. Hooded eyes may appear to have a squint, so the key is to accentuate the crease with a dark shade and extend your eyeliner further to create the look of a larger, balanced eye and a more energized appearance.
Apply a light shade to just the inner corners. For a gorgeous mini triple palette, try glo minerals GloEye Shadow Trio in Sandstone and start with the lightest shade, a versatile nude. Next, choose the medium shade for the entire lid. You can be a bit liberal with this shade since you'll be adding an even darker one. Lastly, take the darkest shade and apply it to your natural crease, diffusing out just above so that it is visible when your eyes are open. This will help create the illusion of a rounder eye.
For liner, you can choose a matte black eyeshadow for a softer look or a black gel formula. Apply liner in a thin line along the upper lash line and diffuse it outward to create the appearance of larger eyes. Finish the look by curling lashes and adding mascara glo minerals GloLash Lengthening Mascara in Black.
Monolid Eyes
Monolid eyes feature an epicanthic fold, a skin fold of the upper eyelid that covers the inner corner of the eye. This means that there is little to no visible crease. Similar to a hooded eye shape, our focus will be on applying makeup that will make the eye appear more open and defined.
For this look, jane iredale PurePressed Eye Shadow Triple in Triple Cognac works well. Choose the medium brown eyeshadow to sweep all over the lid and just above where a natural crease would occur in a round, arched shape. Take the darkest shade and apply it just above this one, following the arched shape and taking care to blend the two colors together to get rid of any harsh lines. Use the lightest highlighting shade to bring attention to the inner corners of your eyes and your brow bones.
Monolid eyes have a gorgeous natural cat eye shape—enhance it with a little eyeliner. Use a black gel liner and an angled brush to lightly flick a line out from the corner of the eye that follows its natural shape. Then, starting at the inner corner, begin lining close to the lash line, thickening the line as you get closer to the outer corner to connect it to the wing. To finish, fill in any gaps between the lash line and the liner. Top the look off with a coat or two of mascara on the top and bottom lashes.
Downturned Eyes
Downturned eyes have a slight downward slope at the outer corners. To make them look more awake and alert, they could use a bit of a lift. Eyeliner will be the main focus of this look since it can assist in offsetting the drop at the outer corners and enhance the shape of the rest of the eye.
Start by sweeping a light shade, like glo minerals GloEye Shadow in Fawn, across the entire lid, focusing on the inner corner and diffusing the color out. Next, apply a medium shade, like glo minerals's Twig, to the outer crease only, blending well so that there aren't any harsh lines. This will help to lift the outer corners of the eyes.
Pick up a liquid eyeliner. A liquid will provide more vibrant color payoff and stay in place all day. We like jane iredale Liquid Eye Liner in Black or Black/Brown. Use the liner to make a thin line along the upper lash line, flicking up at the end to create a cat eye look. To keep all the focus on lifting the eye, do not apply eyeliner or eyeshadow to the bottom lash line. Instead, stick with mascara only to finish the look.
Do you have a question about how to apply makeup for your eye shape? Let us know in the comments section.
Shop This Blog
Highlights
Creates crease-free coverage
Suitable for sensitive eyes
Can be applied wet or dry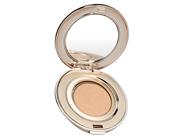 Quick Shop +
30 colors
Highlights
Adds volume and length
Provides long-lasting color
Smudge-resistant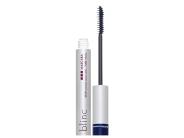 Quick Shop +
6 colors
Highlights
A long-lasting gel liner that creates a bold, highly pigmented look.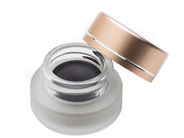 Quick Shop +
5 colors
Highlights
Suitable for all-over eyeshadow application
Ideal for blending
Provides an even layer of color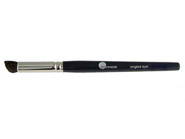 Quick Shop +
Highlights
Creates the appearance of longer lashes
Curls and lifts lashes
Prevents breakage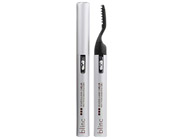 Quick Shop +
Highlights
Suitable for sensitive eyes
Features a crease-free formula
Delivers essential nutrients and minerals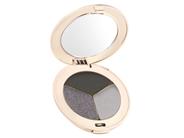 Quick Shop +
10 colors
Highlights
Suitable for sensitive skin
Create crease-free coverage
Allows for buildable coverage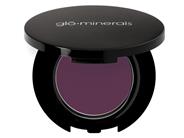 Quick Shop +
26 colors
Highlights
Create bold, lasting looks with jane iredale Liquid Eye Liner. jane iredale Liquid Eye Liner is an...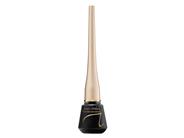 Quick Shop +
2 colors