Skin Care
Fall Skin Care Trends for 2015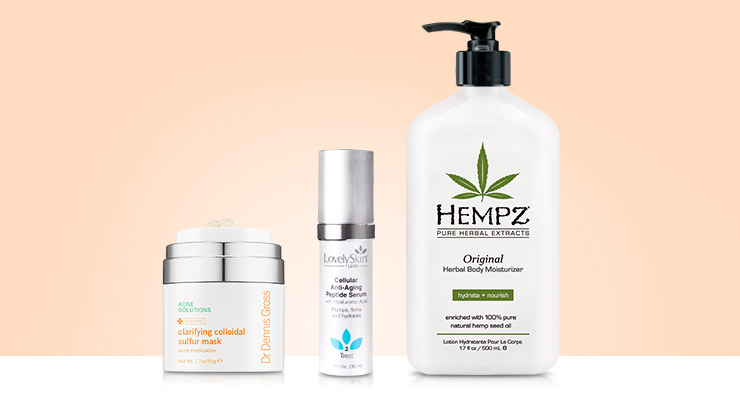 Fall is on its way. The leaves are changing, the days are getting shorter and the nights are getting longer. With the new season comes new skin care concerns, and this fall is no exception. Here are some of the latest trends for autumn of 2015.
Multi-masking is the latest beauty craze for good reason. Multi-masking is the process of applying different masks to different parts of the face to target certain area-specific concerns. It's a great way to individualize your skin care routine to address your needs. To tackle blemishes that plague the T-zone, apply Dr. Dennis Gross Skincare Clarifying Colloidal Sulfur Mask wherever you break out most. This mask absorbs excess oil and acne-causing bacteria, leaving you with a purified complexion. To lighten dark spots, dab on Peter Thomas Roth Brightening Bubbling Mask wherever you could use extra brightening. For sections of the face that show signs of aging, Clinicians Complex Peptide Gel Mask is the perfect solution. Apply this mask to smooth lines and wrinkles and add a boost of moisture. To address the delicate eye area, use PHYTOMER Contour Radieux Smoothing and Reviving Eye Mask. This product fights crow's feet, dark circles and under-eye bags. Wear these products at the same time to multi-task with your multi-mask.
This season is all about convenience, and do-it-yourself devices make it much easier to take care of your complexion. Trophy Skin is a line of at-home devices that deliver professional results. We love Trophy Skin MicrodermMD for DIY microdermabrasion. This device improves the appearance of fine lines, wrinkles, sun spots, uneven tone and texture, large pores, rough skin, mild scarring and skin conditions such as keratosis pilaris. This fall, start using this device for ten minutes every ten days for smooth, glowing, youthful skin.
Fight signs of aging this fall with LovelySkin LUXE Cellular Anti-Aging Peptide Serum. This formula contains apple stem cells derived from a rare Swiss apple to help fill in wrinkles and protect the life of skin cells. Hyaluronic acid firms and plumps fine lines while peptides repair cellular damage caused by aging and stress. Persian Silk Tree extract reduces signs of skin fatigue to leave you with a healthier-looking, more radiant complexion.
It's no news that probiotics are good for you, and this autumn they're being added to skin care products. Probiotics are good bacteria that boost the immune system and help with digestion. Foods rich in probiotics have been all the rage, but now they're making their way to the beauty world as an acne-fighting and anti-inflammatory ingredient. Éminence Clear Skin Probiotic Masque harnesses the power of probiotics to exfoliate and eliminate blemish-causing bacteria. The formula also contains kaolin clay to remove impurities and cucumber to revitalize skin. To fight signs of aging, mybody myHERO Probiotic Replenishing Lotion uses probiotic-derived bioactives, along with skin tighteners and antioxidants, to strengthen and nourish skin. The formula reduces the appearance of crow's feet, fine lines and wrinkles while moisturizing for replenished skin.
Hemp seeds are another one of this fall's hottest skin care ingredients. All-natural, THC-free hemp seeds are one of nature's best sources of essential fatty acids and are rich in vitamins A, B, C and E. Hempz products harness the power of this natural, effective ingredient. We recommend Hempz Herbal Body Moisturizer for soft, silky smooth skin that can withstand the autumn chill. This body lotion is paraben-free, gluten-free and vegan.
How to you care for your skin during the fall? Tell us in the comment section.
Shop This Blog
Highlights
Clarifies skin and reduces blackheads
Absorbs excess oil and impurities
Minimizes pore size
Quick Shop +
Highlights
Refresh skin with Peter Thomas Roth Brightening Bubbling Mask. Unique bubbling and cooling m...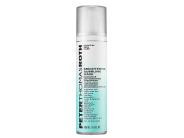 Quick Shop +
Highlights
Provides a boost of moisture
Brightens and lightens skin
Smooths fine lines and wrinkles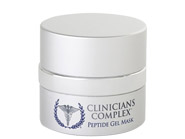 Quick Shop +
Highlights
Fades dark circles under eyes
Smooths fine lines and wrinkles
Soothes delicate, dry skin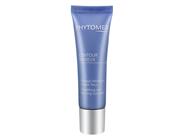 Quick Shop +
Highlights
Smooth and brighten the skin, and restore a youthful glow. MicrodermMD is a great solution to impro...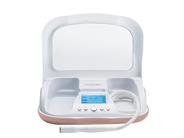 Quick Shop +
Highlights
Best-suited for oily skin
Exfoliates skin
Removes impurities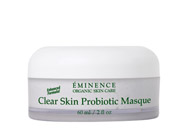 Quick Shop +
Highlights
Hydrates and replenishes skin
Contains growth factors
Strengthens skin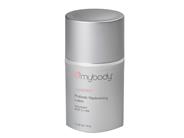 Quick Shop +
Highlights
Hydrates and softens with shea butter
Provides antioxidant protection
Free of parabens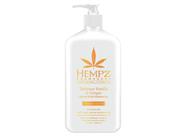 Quick Shop +
10 options