Skin Care
Ways You're Getting Breakouts
by Stepha
|
September 03, 2015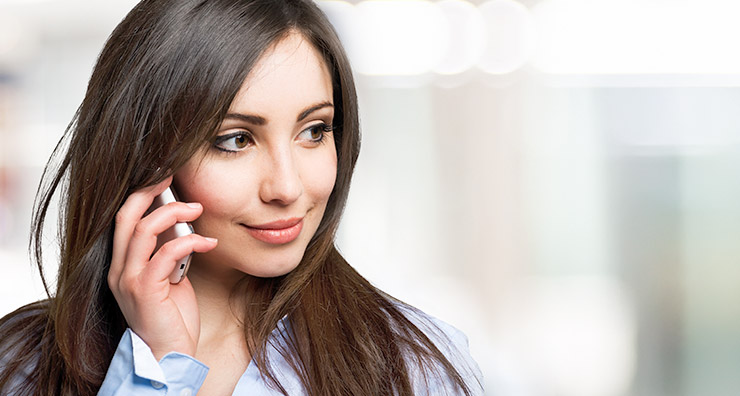 Acne is caused by an overproduction of oil that results in a clogged pore. Some of us are naturally prone to acne, and no matter our skin type, most of us experience the occasional blemish. However, certain daily habits can either cause or exacerbate pimples, and avoiding your next breakout could be as simple as making a quick adjustment to your routine. Read on to learn about some surprising acne triggers and how to ward off annoying spots.
Your Phone
If you were to switch the screen of your phone off right now, we bet you would see several oily fingerprints and maybe even a thin film of makeup or sunscreen. Our phones may just be among our most-used daily items and the germiest. In addition to dirt and oil you can actually see, the screen of your phone could be home to something even more skin-threatening: in a recent study, a vast majority of smart phones were found to be harboring at least one kind of bacteria.
When we spend long periods of time with the phone pressed against our cheek, our glands naturally produce a bit more oil due to the pressure. Bacteria, oil and debris from our hands may then enter pores, causing a breakout. If you constantly seem to struggle with a cluster of pimples along your cheekbone, we bet that your phone is the culprit.
The best way to avoid smart phone breakouts is to keep the screen of your phone clean by sanitizing it once a day. You can purchase specialized cleansing cloths for a low price at just about any store that sells phone accessories. We recommend not sharing your phone, including allowing others to touch the screen, but if you do, be sure to wipe it down after. If you spend a good portion of your day on the phone, you may want to invest in a headset. It's also always important to wash your hands frequently.
Hair Products
Hair care products are formulated a bit differently than skin care products. Conditioner may contain heavier moisturizers or oil-soluble ingredients, while hairsprays and pomades may feature a high alcohol content. These ingredients can clog pores and cause irritation and inflammation over time. Your hair care regimen may be causing breakouts if you notice pimples along your hair line, on the nape of your neck or on your upper back.
Washing hair daily can overexpose skin to pore-clogging ingredients, so many experts recommend washing hair every other day or even less. It's important to note, though, that the less you wash your hair, the more product residue is likely to wind up on your pillowcase where your face can come into contact with it. In addition, certain hair types may not be able to get away with washing hair less.
Needless to say, addressing breakouts that are caused by hair care products can be tricky. The best way to find what works for you is to experiment with different formulas through trial and error. We recommend seeing your dermatologist or an experienced hair dresser for guidance. You should also wash your pillowcase at least once a week and avoid clothing and styles that put your hair in direct contact with your skin.
Working Out
Exercise is an instant mood-booster and it has countless other health benefits. However, exercise hygiene habits can stand in the way of blemish-free skin in surprising ways. Cleansing skin after a workout to remove sweat and oil is probably a no-brainer, but what about the equipment?
Just think: during a typical yoga class, nearly every inch of your skin touches your mat at one point or another. This means that during Child's Pose, you're potentially placing your forehead in the exact spot you just had your foot during Warrior 1. Any sweat, dirt and bacteria that was on your hands and feet, in particular, has a chance of winding up on acne-prone places such as your face, back and shoulders. This same principle applies to communal equipment such as hand weights and machines. Bacteria from handles and benches can wind up on the hands and body and transfer to the face when you wipe your brow with the back of your hand.
To avoid contaminating your face, be sure to sanitize your yoga mat after every use. Put a towel down before sitting on any equipment and be sure to place the same side down each time. You can also spray the equipment with the sanitizer available at most gyms before and after use. To further avoid breakouts, always shower and wash your face immediately after exercising. For easy cleansing on the go, keep Dr. Dennis Gross Skincare Antioxidant Cleansing Cloths with AHA in your gym bag. To address body acne, spritz on Glytone Acne Back Spray after you shower.
Dietary Changes
Dietary choices are personal. Some individuals swear by a vegan diet, while others feel their best when they limit carbs or have a serving of red meat every week. Eating the best diet for your skin can vary similarly. What works for your friend may not necessarily work for you.
The link between acne and junk food has been a hot topic for some time now, and while it's often debated, dermatologists agree on some facts. Eating a diet high in processed foods can cause a spike in blood sugar and more oil production, which could lead to clogged pores. Foods high in refined carbs and sugars, such as white bread, pasta, cake, ice cream, candy and potato chips, should be eaten in moderation, especially if you are prone to breakouts. Fatty foods, which include most of the menu at just about any fast food restaurant, can increase inflammation in the skin, leaving it red and irritated. Dairy is another known culprit for acne. Studies have shown that dairy products can spike insulin, growth factors and hormones in the body, contributing to breakouts. Certain hormones in milk may also combine with milk proteins to trigger acne.
It may take trial and error to figure out which foods trigger your breakouts. If you've begun a new diet recently and you're beginning to experience acne, we recommend scheduling an appointment with your dermatologist. If you've neglected your usually nutritious diet, try cutting out processed, high-fat foods and incorporate more fruits and vegetables that are rich in antioxidants.
Makeup Brushes
Most of us have settled into a skin care routine that suits our needs, and we're diligent about cleansing, moisturizing and applying treatments. What we may not be so diligent about, however, is cleaning our makeup brushes, and neglecting this infamously annoying chore could be undoing all of our great work.
Your brushes may look relatively clean on the outside, but they actually manage to capture bacteria and debris from several different sources. Unclean brushes could be home to skin cells, oil, dust, leftover product, hairspray residue and more. Sweeping on makeup could then transfer all of these impurities to your face, irritating existing breakouts, infecting pores and causing eye infections. It's even possible to contract more serious conditions, like staph infections, from dirty brushes.
To avoid this mess, wipe your brushes every day and deep clean them once a week with a gentle brush cleaner, like jane iredale Botanical Brush Cleanser.
Do you have a question about breakouts? Let us know in the comments section.
Shop This Blog
Highlights
These multi-tasking cleansing cloths extract unwanted impurities and add essential actives to help ...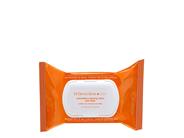 Quick Shop +
Highlights
Ideal for cleaning natural or synthetic brushes
Enhanced with grapefruit oil and seaweed extracts
Gently cleanses without water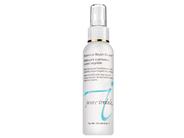 Quick Shop +
Highlights
Sprays at any angle
Best suited for treating tough places
Contains salicylic acid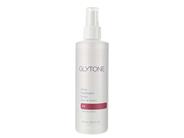 Quick Shop +
Connect with Us!