Beauty
Dawn of the Dog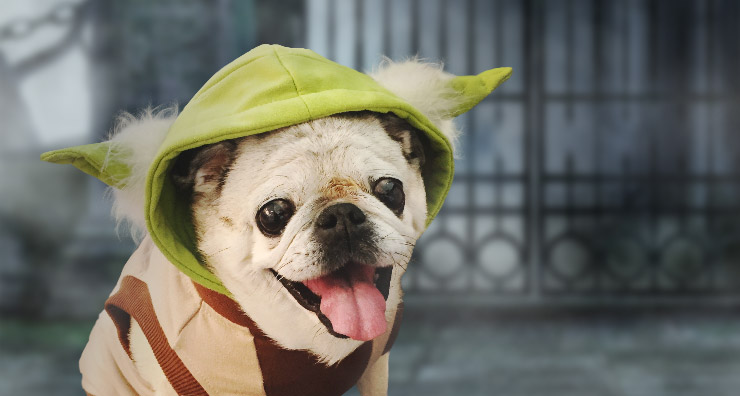 All week, LovelySkin has been preparing for Halloween. In the middle of all of our preparations, Rachel and Mandi were shocked by a spooky surprise! Check out "Dawn of the Dog" to see the happy haunt that roams the halls of LovelySkin.
If you're still in need of a creative costume, never fear. LovelySkin has five easy makeup tutorials to help you have a spooktacular Halloween. Candise, a LovelySkin Aesthetician, showed us how to create an easy peacock look. Jenna, one of LovelySkin's graphic designers, crafted a spooky makeover as a cracked doll. One of LovelySkin's web designers, Alonna, created a "purr"fect cat look. Rachel, a LovelySkin web designer, transformed into the Queen of Hearts. Felisha, an office administrator at Skin Specialists, dived into her mermaid tutorial. You can find all of the products used in these easy tutorials and more at LovelySkin.
Happy Halloween from LovelySkin!