Beauty
Easy Halloween Makeup: Mermaid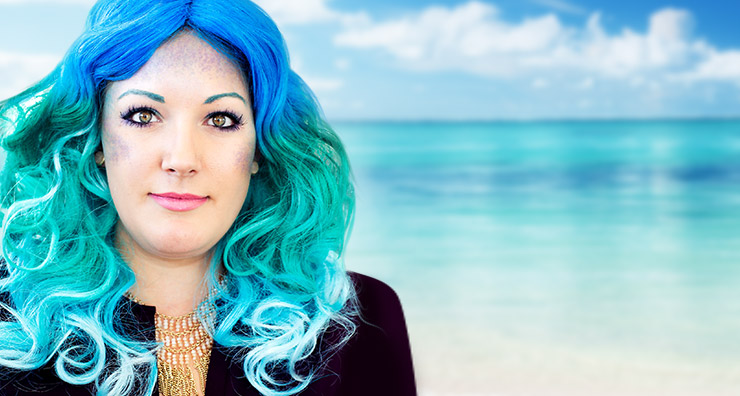 We're wrapping up our week of easy Halloween makeup with just one more tutorial…a mythical mermaid! In this LovelySkin video, Felisha shows us how create the look using makeup from LovelySkin, plus one item from your closet that might surprise you.
You'll start the look by creating scales across your forehead, around your temples and along your cheekbones using a section of stockings. We recommend fishnets or any other type of stocking with a pattern of small holes. Cut a five to six-inch wide band from one of the legs and position it around your head. You can pull the tights as taut as you'd like to adjust the size of the pattern.
Next, pick up jane iredale PurePressed Eye Shadow in the shade Magic, a shimmery teal. Use a foundation brush or any fluffy face brush you have on hand to dust the eyeshadow over the tights, creating a pattern of scales. Pick up jane iredale PurePressed Eye Shadow in the shade Violet Eyes on the same brush and dust it on over the teal. The shimmery purple will create a gradient effect and give the pattern depth and dimension. You can keep building the color intensity to your liking, just be sure that you're not moving the stocking too much, since this could smudge the colors.
Once you're satisfied with your scales, carefully remove the stocking band and set it aside. Grab a kabuki brush, like the jane iredale Kabuki Brush, and jane iredale 24K Gold Dust Mini in the shade Gold and lightly dust the loose shimmer over your scales. The gold will help them catch the light and look even more striking.
Now, you'll move on to eyebrows. Pick up your angled liner brush and use Magic to fill them in, building up the color until you've created a bold wash of pigment. Apply Magic to your entire eyelid, taking it up in your crease and then smudging it along your lower lash line. Use the shade Violet Eyes to define your crease, blending it with the teal shade. You'll also smudge the purple along your lower lash line. Use a black liquid eyeliner, like Youngblood Eye-Mazing Liquid Liner Pen, to define your upper lash line, flicking the line at the outer corners to create a feminine cat eye. Lastly, give your lashes flirty length and volume with Youngblood Outrageous Lashes Mineral Lengthening Mascara.
To finish your look, you'll need a pretty coral for your lips. Felisha is using Youngblood Lipstick in the shade Debalicious. Pick up a vibrant wig at your local costume shop or create a messy braid, and you're ready to make a splash.
What was your favorite LovelySkin Halloween makeup tutorial this year? Let us know in the comments below!
Shop This Blog
Highlights
Creates crease-free coverage
Suitable for sensitive eyes
Can be applied wet or dry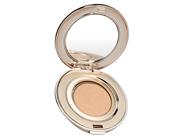 Quick Shop +
29 colors
Highlights
Flawlessly blends makeup
Made with natural bristles
Provides full coverage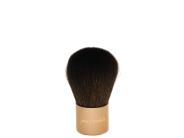 Quick Shop +
Highlights
Can be used on the face, body & hair
Contains real 24-Karat gold
Adds sparkle and shimmer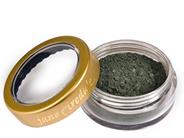 Quick Shop +
6 colors
Highlights
Adds definition to eyes
Defines eyes precisely
Has a metallic finish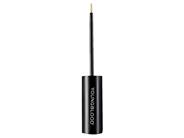 Quick Shop +
2 colors
Highlights
Just what lashes are longing for--a conditioning and volumizing formula that creates noticeably lon...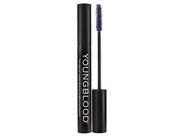 Quick Shop +
3 colors
Highlights
Get gorgeous with Youngblood Lipstick. Youngblood Lipstick is a luxurious, highly pigmented lip co...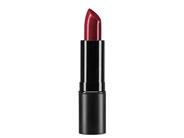 Quick Shop +
26 options