Skin Care
Tips on Adding Vitamin C, Retinol and Glycolic Acid to Your Regimen!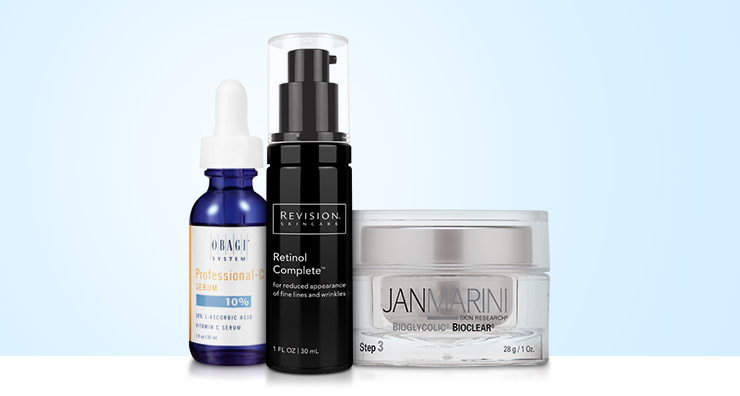 Vitamin C
You've probably heard about the benefits of vitamin C—that knockout combo of brightening, collagen-boosting and free radical-fighting goodness—but adding this potent anti-aging ingredient to your routine can be tricky. You might think more is better and jump straight to the highest concentration you can, but less is definitely more if you're new to vitamin C. To give your skin a chance to adjust and avoid potential redness or irritation, we recommend starting with Obagi Professional-C Serum 10%. This serum is also great for sensitive skin types that have trouble with higher concentrations of C.
Pro-Tip: Even a 10% vitamin C can be too much for the delicate eye area, but you can get the same brightening and wrinkle-smoothing benefits without the irritation with Obagi Professional-C Eye Brightener.
Glycolic Acid
As we age we start shedding skin cells more slowly, which leads to signs of aging like dull, lackluster skin. That's why you need regular exfoliation in your skin care routine, and glycolic acid is one of the best exfoliators on the market today.
Tip: Our choice for those who are new to glycolic acid treatments is Jan Marini Bioglycolic Face Cream, which combines glycolic acid with essential amino acids and hyaluronic acid in a super-moisturizing cream that's great for all skin types. If you have sensitive or acne-prone skin, this will be your new favorite!
Retinol
Retinol, otherwise known as vitamin A, is another clinically proven anti-aging ingredient, but before you start using it in your routine you should know one thing—not all retinol products are created equal. If you're new to retinol, we recommend Revision Skincare Retinol Complete. Along with 0.5% pure time-released retinol, this treatment contains the antioxidant Bakuchiol that enhances the benefits of retinol as well as vitamins C, E and Coenzyme Q10 to brighten and protect skin.
Pro-Tip: Since retinol products can cause increased sun sensitivity you should only apply them at night, and avoid layering them with other exfoliating ingredients like glycolic acid. Start by applying your retinol product every other night, then slowly work your way up to nightly use for the best results.
What are your anti-aging products? Let us know in the comments below!
Shop This Blog
Highlights
Prevents premature signs of aging
Offers antioxidant protection
Brightens a dull complexion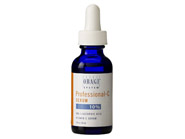 Quick Shop +
Highlights
Brightens dark circles under eyes
Smooths fine lines and wrinkles
Repairs damaged cells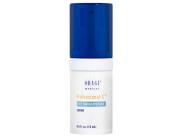 Quick Shop +
Highlights
Removes dead skin cells
Minimizes enlarged pores
Boosts moisture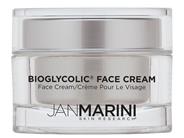 Quick Shop +
Highlights
Protects with antioxidants
Softens fine lines
Contains 0.5% retinol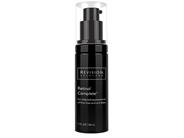 Quick Shop +
Connect with Us!