Beauty
Makeup Brush Cleaning 101: A Guide to the Best Soaps and Cleansers
by Ashley
|
October 26, 2018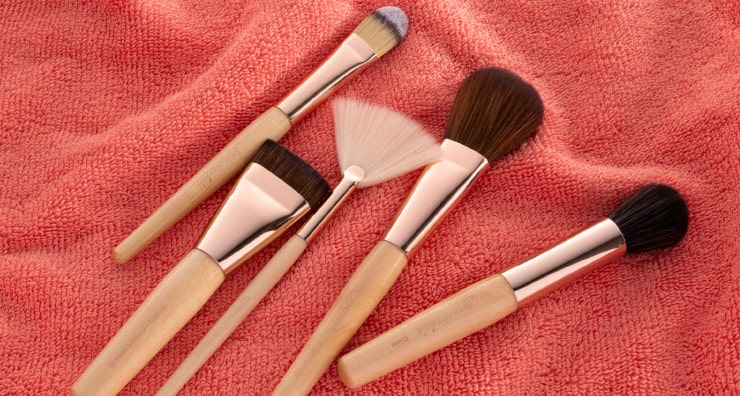 You've invested in your skin and your makeup tools, so taking proper care of both is essential! Makeup brushes and sponges can harbor harmful bacteria, oils and debris that can lead to poor makeup application, acne blemishes and infections. Brushes that aren't properly cleaned also tend to break down more rapidly than those that have been well-cared for. Maintain the health of your skin and your makeup brushes with these tips and tricks!
How to clean makeup brushes
Cleaning your makeup brushes may not sound too complicated, but it's harder than you think. After using a brush, don't put it away just yet! Disinfecting after each use is one of the easiest ways to maintain the life of your makeup brushes and keep their bristles (and your skin!) free of debris, oil and bacteria. Here are a few of our favorites:
jane iredale Botanical Brush Cleanser: Ideal for both natural and synthetic brushes, this botanically-boosted makeup cleansing spray is the ultimate wingman for your makeup tools. Witch hazel effectively eliminates bacteria while grapefruit oil and seaweed extracts keep brushes feeling fluffy and soft. And since it's free of synthetic fragrances, it won't irritate your skin.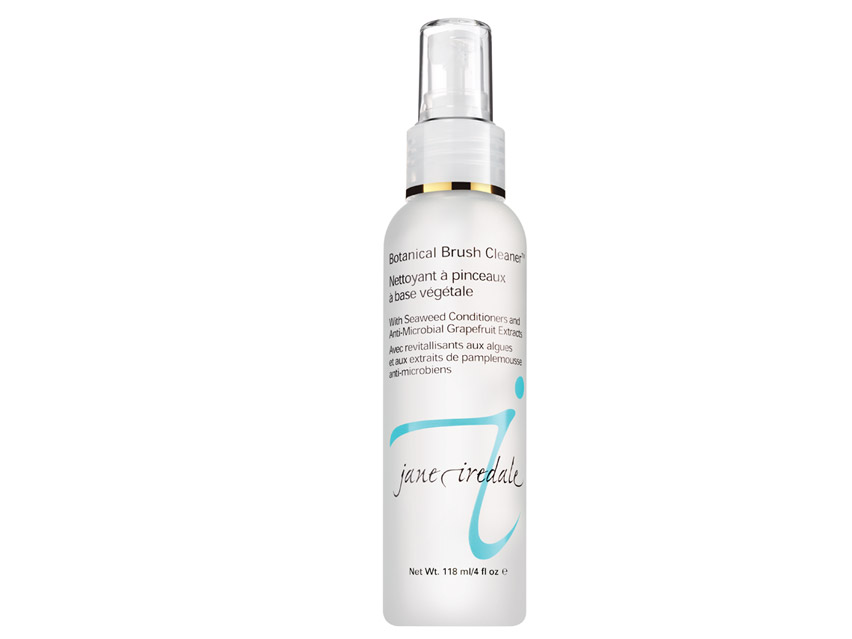 Glo Skin Beauty Brush Cleaner: This gentle brush cleaner was developed to prevent bacteria and color buildup on makeup brushes while also conditioning each bristle with a soothing blend of botanicals. The quick-dry formula diminishes bacteria growth while the convenient spray nozzle makes cleaning brushes between uses a cinch. As an added bonus, each spritz features a natural, refreshing scent.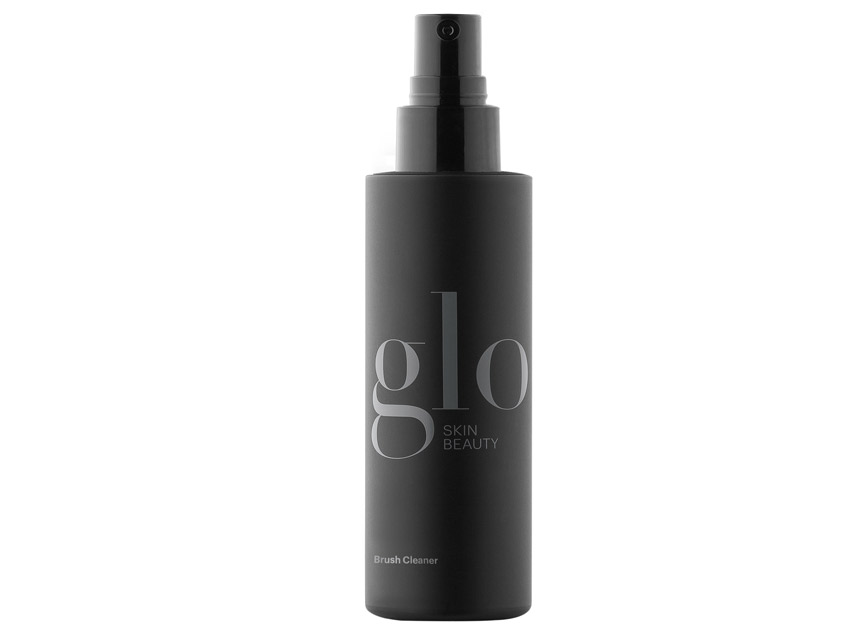 Luxie Quick Wipes: Carefully clean your brushes with these easy-to-use, quick-dry wipes from the makeup brush pros at Luxie Beauty. These convenient wipes contain conditioning and cleansing agents that easily wipe away product, dirt, oil and other debris while conditioning bristles, leaving your brushes feeling like new. The individually packaged wipes also feature a quilted pattern to help deeply cleanse, providing a germ-free surface for your next makeup application!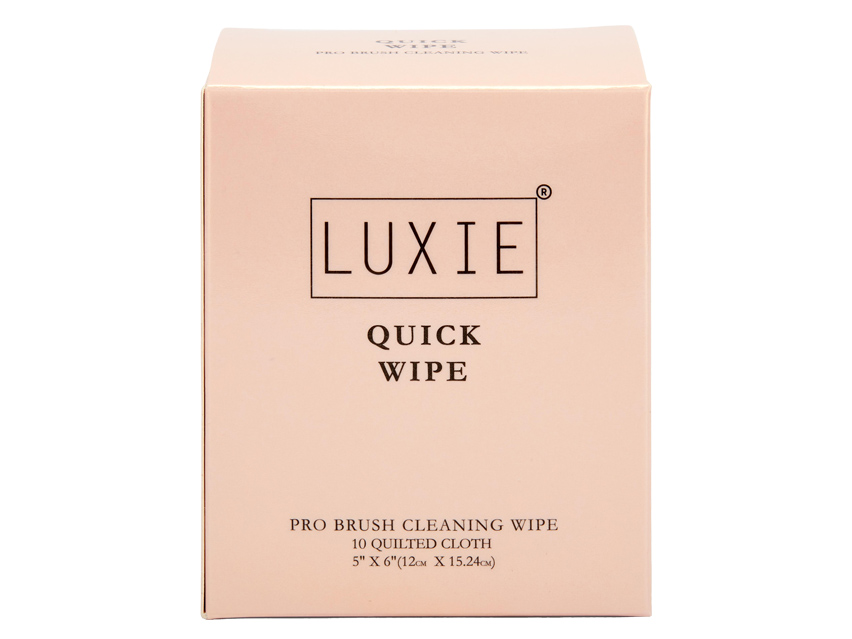 How to clean makeup sponges and other tools
Now's where the makeup tool-cleaning water gets a little muddy—should we really be tossing our makeup sponges into the microwave or scrubbing them with run-of-the-mill baby shampoo? Probably not. While beauty influencers and makeup novices alike swear by tossing their blenders into the washer or cleansing with homemade concoctions, some of these practices may actually be harmful to your skin. We checked in with Dr. Joel Schlessinger, board-certified dermatologist and CEO of LovelySkin.com:
"While dishwashing detergent and kitchen oils such as olive oil may be okay for extending the life of your tools and on dishes, they are terrible for your complexion. Harsh detergents in dishwashing soap can destroy the good oils on your face and irritate sensitive facial skin. While olive oil is great on skin when used in medically approved and properly labeled and stored situations, just going to the kitchen and taking a bottle that could have germs in it could lead to problems with bacteria."
While the brush cleaners above are an excellent option for keeping brushes clean between uses, they were ultimately designed to prevent bacteria buildup and not to be used as a deep cleanser.
When it's time for a deep cleanse
How often should you be cleaning your makeup brushes? While spritzing or wiping your brushes after each use does help diminish bacteria, cleansing brushes weekly or monthly is just as important to remove any product and debris that remains. While the outside of your brushes might seem clean, the inside near the ferrule of the brush may be hanging on to things you can't see. That's why you should deep clean your brushes at least once a month! Dr. Schlessinger says,
"My overall rule is: if in doubt, throw it out! Brushes are important and can be pricey, but an infection is even more worrisome than trying to clean something that is difficult to clean, if not impossible. If you think it is highly unlikely that your brush will be truly, properly cleaned, strongly consider disposing of that brush and purchasing another one to put in its place."
In order to ensure you have truly clean, healthy brushes (and skin), be sure to deep cleanse your brushes frequently using only cleansers specially designed for brush cleaning. Simply wet the bristles, add a bit of brush cleanser and gently massage the brush until the water runs clean. Carefully dab out excess moisture with a clean towel and reshape—just be sure to remove every last trace of soap. If you still spy suds, keep on rinsing!
Want to learn more about how to clean a makeup brush? Check out this video!
Shop This Blog
Highlights
Ideal for cleaning natural or synthetic brushes
Enhanced with grapefruit oil and seaweed extracts
Gently cleanses without water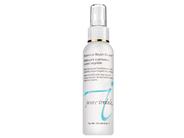 Quick Shop +
Highlights
Makeup brushes should be cleaned regularly to avoid bacterial growth and color build-up. Protect yo...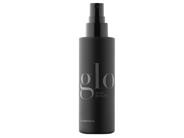 Quick Shop +
Highlights
Sterilizes brushes
Ideal for cleaning natural or synthetic brushes
Extends brush use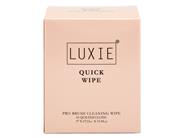 Quick Shop +
Connect with Us!