Beauty
Complete Your Beauty Arsenal with These Must-Have Makeup Brushes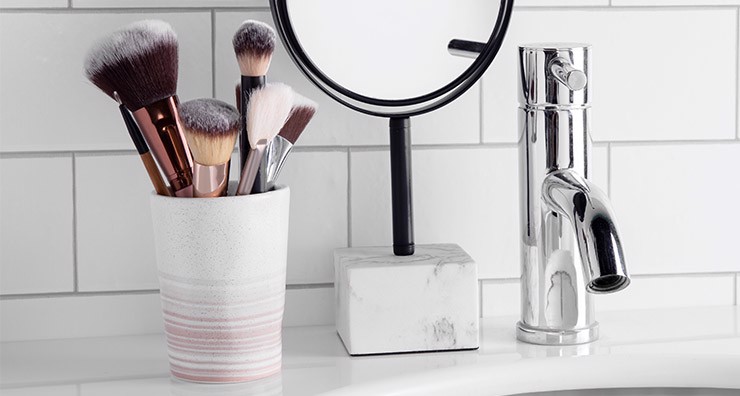 There are so many makeup tools available, making it quite the undertaking to discover which ones work best for your makeup style and routine. However, not all brushes are created equal! Choosing the right tools can make or break your look, which is why we're here to break down the basics and share our favorite makeup brushes for creating looks from subtle to sassy.
Four Face Brush Essentials
Great makeup starts with great skin, and a great makeup begins with great tools! That's why any makeup regimen needs four basic face brushes: a foundation brush, a blush brush, a contour brush and a highlighting brush. With these four essentials, you can create the perfect base for any look you long for.
Foundation: When you apply cream-based makeup by hand, your fingers absorb product, leaving behind a streaky and uneven finish (not to mention the transfer of germs from hands to face, which can lead to acne or other skin concerns). Enter the Sigma Beauty 3DHD Max Kabuki Brush. This must-have foundation brush delivers foundation to every curve and contour of the face, leaving behind a flawless finish. Ideal for use with cream, liquid or powder products, this brush also features antimicrobial bristles to prevent product absorption and keep brushes clean. Finally, each Sigma Brush is made with high-resistance wood and layered with eight coats of primer and paint to ensure your tool will last.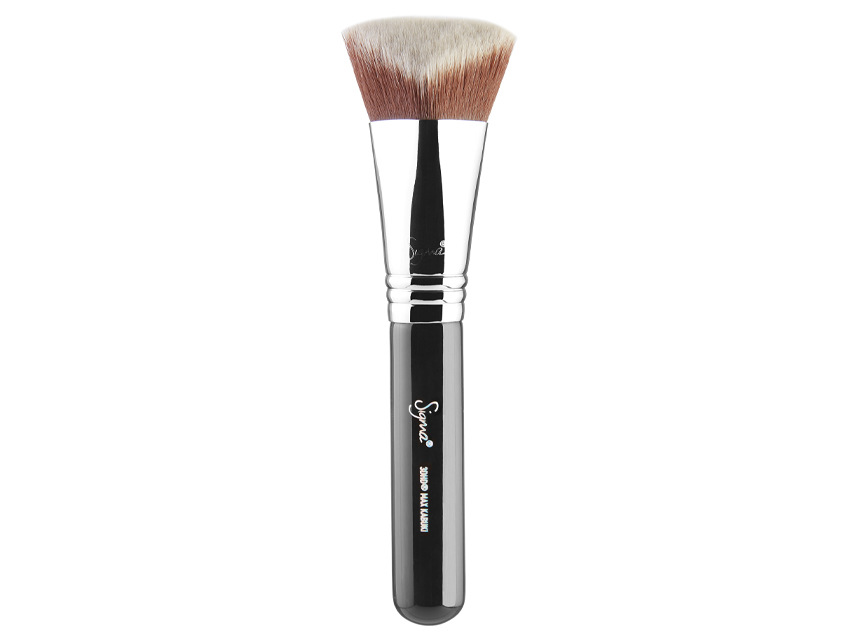 If your allegiance to makeup sponges can't be broken, worry not! Sigma Beauty also offers the 3DHD Blender, inspired by the 3DHD Max Kabuki Brush, to seamlessly apply foundation products. Its unique angles allow you to reach the same curves and contours while providing sheer to medium coverage. Just be sure to wash after each use!
Powder: Dewy skin may be on trend, but the classic matte look will never go out of style. If you favor a matte look, the Au Naturale Taper Powder Brush is your complexion's new best friend. Designed with ultra-soft synthetic bristles, this fluffy, vegan and cruelty-free brush flawlessly applies powder foundation, blush, bronzer or finishing powder.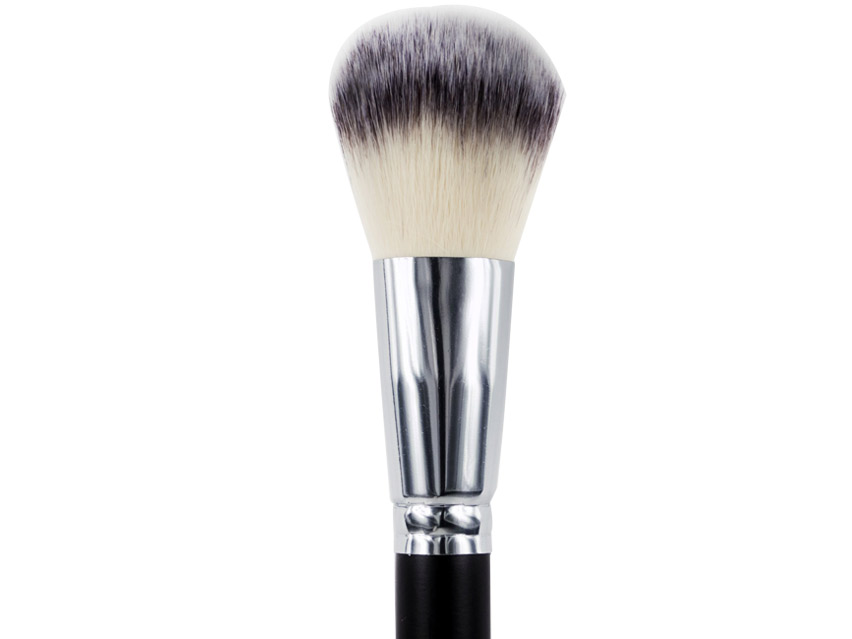 Blush: Have you ever applied a little too much blush, ending up with cheeks that are a bit too rosy? The secret to avoiding the over-blushed look is a perfectly shaped blush brush. The Glo Skin Beauty Powder Blush Brush is specially tapered, allowing you to pick up and apply product simply where it needs to be—on the apples of the cheeks. Finally, the fluffy yet dense brush head is ideal for blending product out.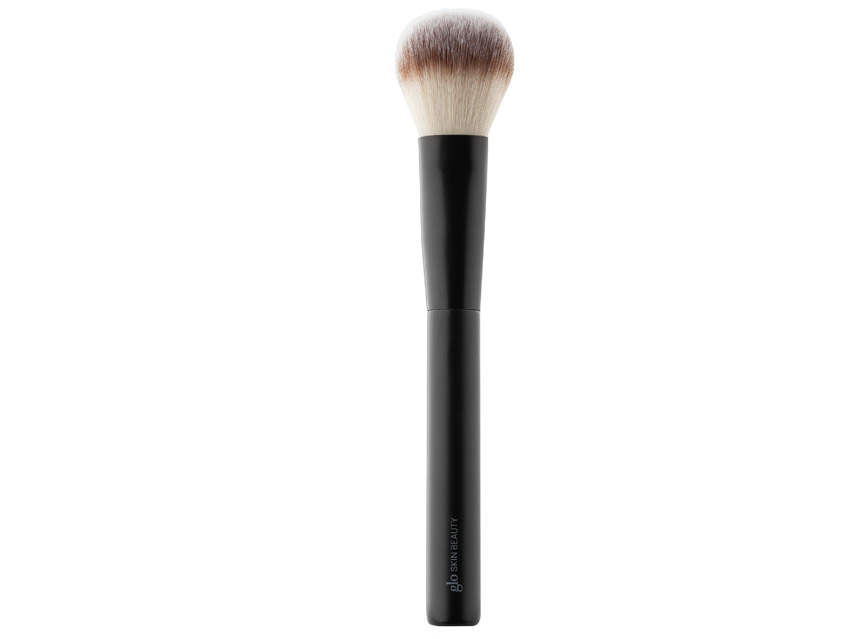 Face Contour: If you've mastered face contouring, we salute you! However, if you're still a little contour shy, worry not. The jane iredale Rose Gold Blending/Contouring Brush is exclusively designed to enhance facial features, regardless of your contouring abilities. Suitable for use with cream, liquid or powder products, its unique angles allow precise application while the soft bristles buff and blend to provide a flawless finish. If you're curious about how to contour, learn more by watching this video featuring Philip Luque, Director of Artistry for YoungBlood Cosmetics!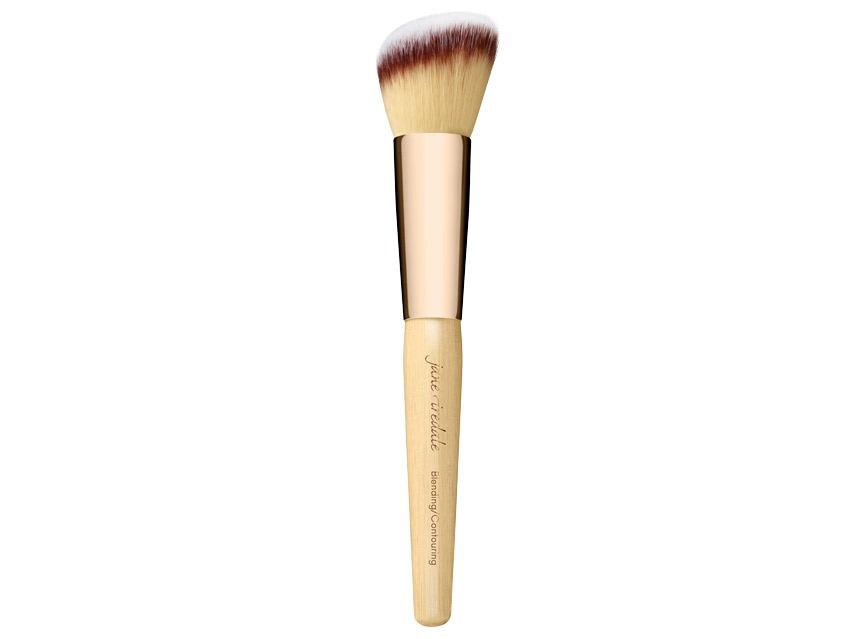 Highlighter: A medium-sized, tapered brush may seem a little off-kilter when it comes to applying highlighter, but it's actually the secret to a lit-from-within look! The bareMinerals Diffused Highlight Brush features a unique tapered brush head to prevent too much product from transferring from pan to face, while the soft synthetic fibers diffuse product to create a natural-looking glow. Simply brush onto the brow arch, cupid's bow, cheekbones and any other areas where light naturally hits your face!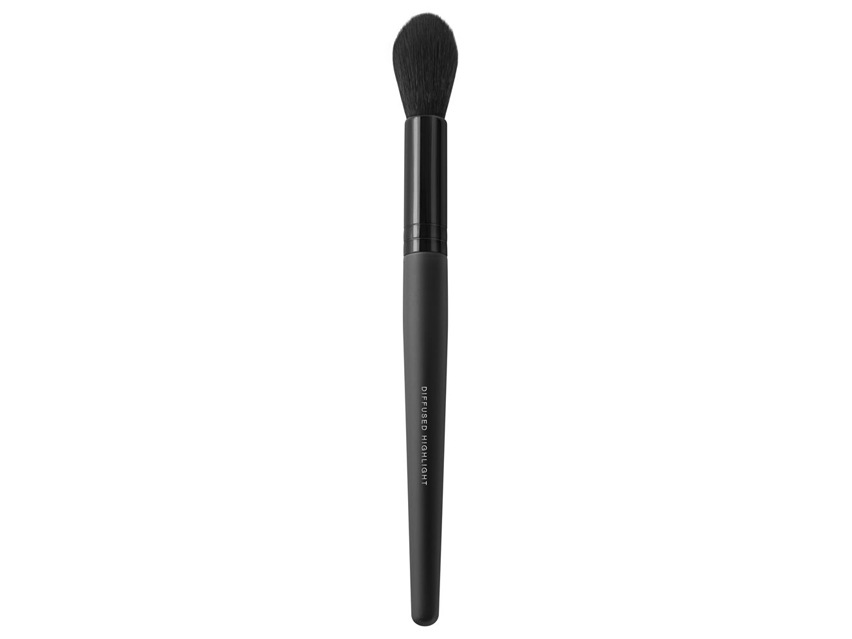 Essential Eye Brushes
Eyeshadow: Gone are the days of haphazardly applying eyeshadow with your fingers! The trick to finding the right eyeshadow brush is finding one that does it all and adding to your collection from there. The Luxie 213 Eye Shading Rose Gold Brush is a one-size-fits-all brush designed to apply cream, powder or liquid eyeshadow for a range of looks from subtle to smoky. The soft synthetic bristles are uniquely dense, which is why this brush is perfect for applying and blending out your favorite shadows!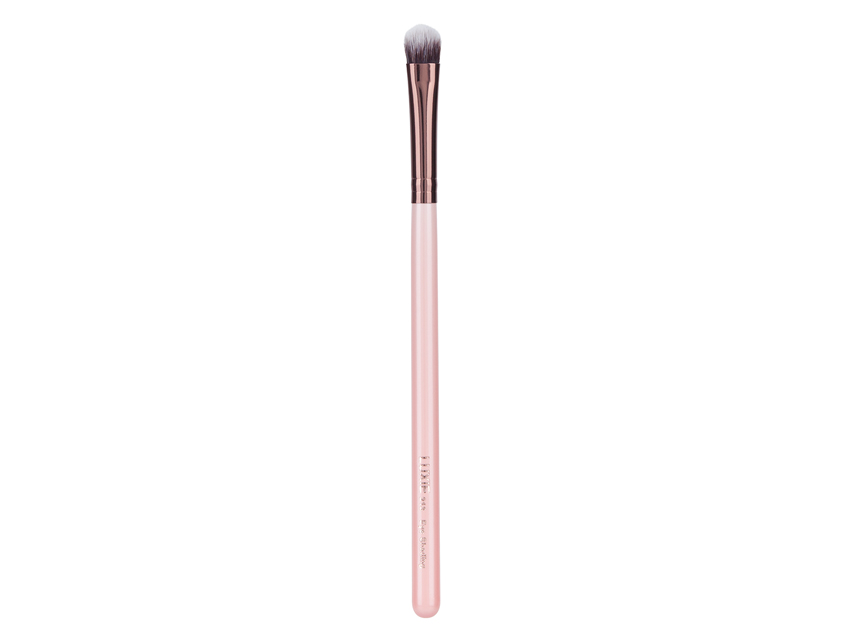 Eyebrows: Bold, bodacious brows are in, and the right tool is key to achieving the flawless brows you crave. The Mirabella Line and Brow Duo Brush features both a spoolie and a liner end, allowing you to brush out and groom brows while filling them in with the ultra-thin angled liner end. The sleek brushed metal handle also provides a sturdy base so you have complete and total control over product application.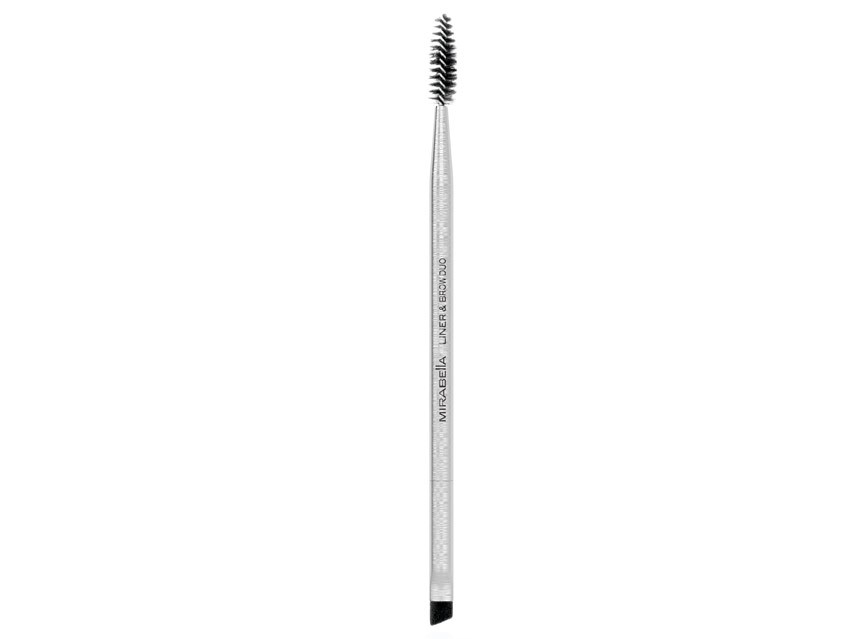 Eyeliner: For everyone from the eyelining pro to the cat eye novice, we recommend the Antonym Eyeliner Brush #14. The laser cut synthetic bristles ensure optimal precision while the sustainable bamboo handle and black aluminum ferrule offer maximum durability. Designed with a super-fine tip and the perfect length and density, this cruelty-free makeup brush is just what your favorite eyeliner is missing!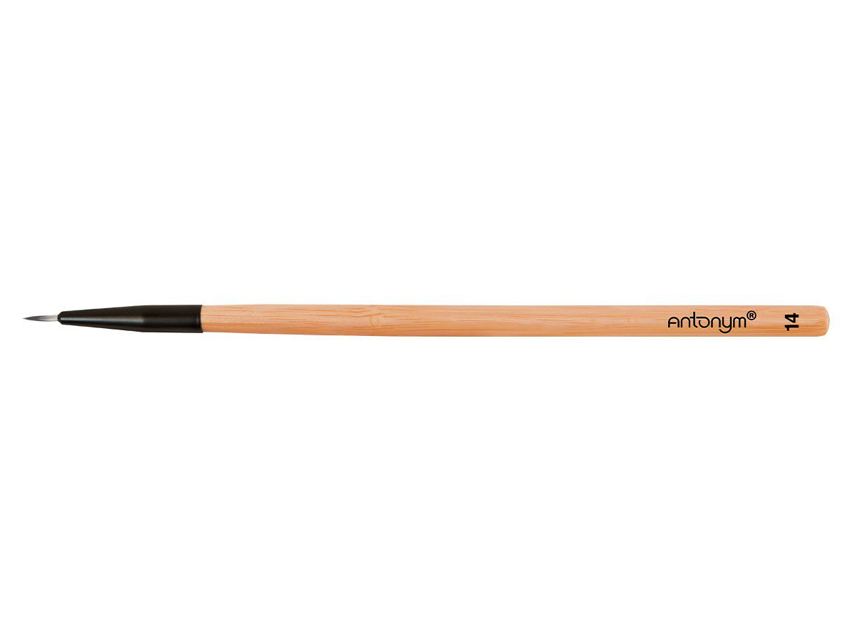 Cleaning isn't Optional
Both makeup connoisseurs and dermatologists agree that clean makeup brushes facilitate better makeup application and healthier skin. Using any old dish soap or bar soap to clean makeup tools can do a number on skin and can even cause the bristles in your brushes to break apart and fray. Since makeup tools are an investment, consider cleaning them as a way to protect that investment!
Everyday cleanser: Deep cleaning your brushes after every use isn't always practical or safe for your brushes. An everyday makeup brush cleaner like the Glo Skin Beauty Brush Cleaner is an excellent option for keeping tools clean between uses! Designed to clean and condition natural and synthetic bristles, this easy-to-use spray washes away pigment, bacteria and buildup. Simply spritz your brush and wipe product away with a tissue!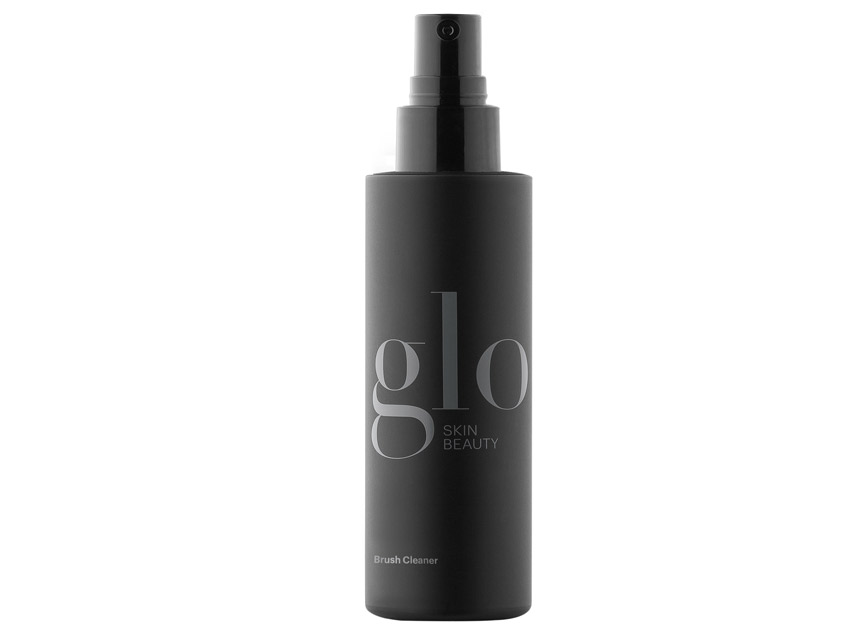 For a deeper clean: When it's time to give your brushes a deep clean (we recommend once weekly for face brushes and at least once monthly for eye brushes), you need a good shampoo designed specifically for brushes. While run-of-the-mill dish soap may be recommended by some beauty gurus, it's not the answer, as it can strip your skin of essential oils. Try the Sigma Beauty SigMagic Brushampoo Liquid, a natural formula containing coconut oil and palm oil, to wash away dirt, oil and bacteria that lingers in the bristles of your favorite brushes. In addition to being antimicrobial, this gentle cleanser is also formulated specifically for brushes, so it keeps them conditioned and soft.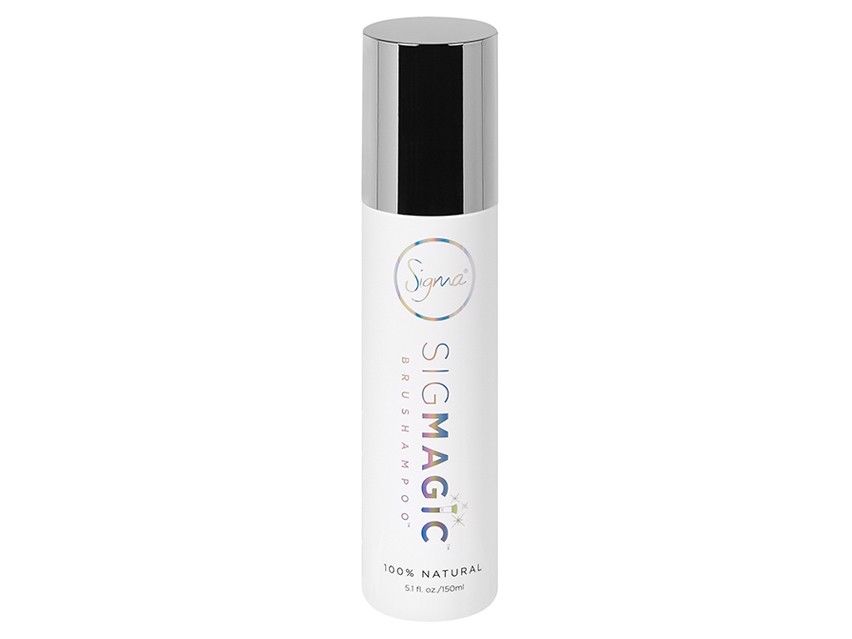 Pro Tip: For an extra deep clean and to ensure brushes get washed all the way down to the ferrule, try the Sigma Beauty Sigma Spa Brush Cleaning Mat. This innovative mat features 7 different textures to dry, shape, clean and refine makeup brushes of all shapes and sizes.
What makeup brushes are you looking forward to trying? Let us know in the comments below!
Shop This Blog
Highlights
Precisely apply your favorite liquid, cream or powder products with Sigma Beauty 3DHD Max Kabuki Br...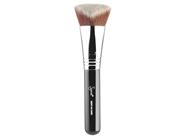 Quick Shop +
Highlights
Cultivate a flawless complexion with Sigma Beauty 3DHD Blender. Reach every edge and contour with ...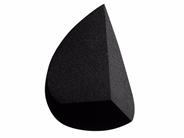 Quick Shop +
2 colors
Highlights
Hypoallergenic
Vegan-friendly
Made with synthetic fiber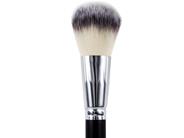 Quick Shop +
Highlights
Ideal for powders
Best suited for powder blush
Creates an even application of makeup powder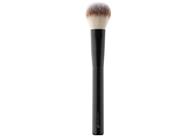 Quick Shop +
Highlights
A large, angled-top, medium-density, multipurpose brush for enhancing features and blending. Also i...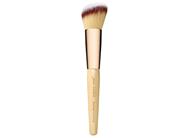 Quick Shop +
Highlights
Achieve the perfect glow with the bareMinerals Diffused Highlighter Brush.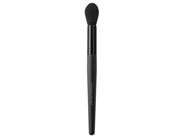 Quick Shop +
Highlights
Luxie 213 Eye Shading Rose Gold brush creates a variety of eye looks. Luxie Beauty's Rose Gold bru...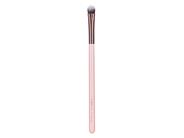 Quick Shop +
Highlights
Achieve sculpted brows and a variety of natural to dramatic eyeliner/brow looks with this dual use ...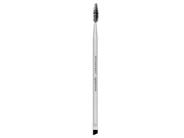 Quick Shop +
Highlights
Made with synthetic bristles
Vegan-friendly
Ideal for precise application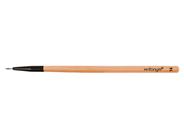 Quick Shop +
Highlights
Makeup brushes should be cleaned regularly to avoid bacterial growth and color build-up. Protect yo...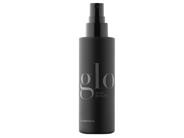 Quick Shop +
Highlights
Paraben- and sulfate-free
Coconut-derived cleansing agents cleanse bristles
Keeps brushes clean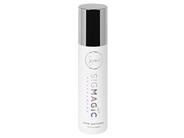 Quick Shop +
Highlights
Keeps brushes clean
Features 7 different textures
Fits most sinks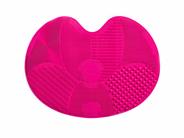 Quick Shop +
Highlights
Keep brushes free of bacteria with Sigma Beauty Sigma Spa Express Brush Cleaning Mat. Easily swirl...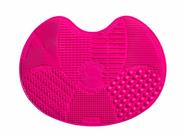 Quick Shop +