Sun Care
Six Tips for Keeping Your Child Sun Safe and the Best Kids Mineral Sunscreens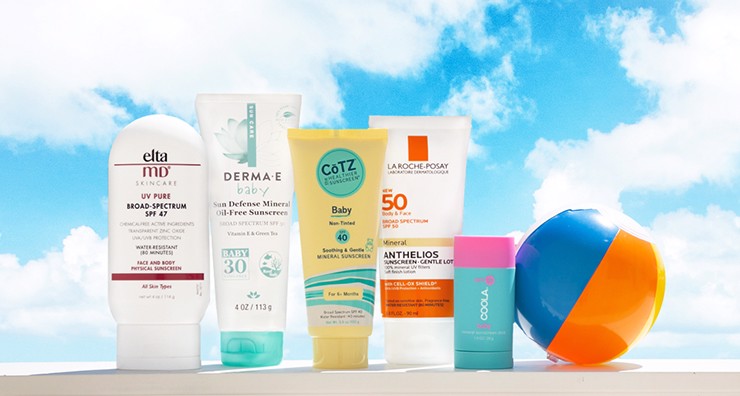 For many kids, the summer months mean swimming, sports and lots of time spent playing outside. While it can be tempting to skip applying sunscreen just once or twice on a squirming, protesting child—don't. A single, blistering sunburn can increase a child's risk of melanoma in their lifetime, and that's a chance parents shouldn't take. The precautions and care you take protecting your child's delicate skin from harmful UV rays is absolutely worth it and time well spent. We're sharing expert tips on when and how to apply sunscreen on your child, plus the best dermatologist-approved mineral sunscreens that keep children protected all summer long.
Mineral vs. Chemical Sunscreens
There are hundreds of sunscreens available for both adults and kids alike, and it can be challenging to know which formulations are best. Here's a quick look at the two types of formulations in sunscreens.
Mineral-based sunscreens, also known as sunblocks, physically deflect the sun's rays by protecting skin with a shield comprised of active ingredients like zinc oxide and titanium dioxide. By nature, mineral sunscreens are broad-spectrum, meaning they block both the UVA rays that reach deep into the skin, and damage cells and the UVB rays that cause sunburn. Both UVA and UVB rays contribute to skin cancer. Some mineral sunscreens can leave a white cast on the skin and usually needs to be reapplied frequently as the formulas can run off with sweat and water. Generally, mineral sunscreens have a little less protection and longevity than chemical, but also have benefits to the environment and, in particular, the reef as they don't cause damage to this delicate ecosystem.
Chemical-based sunscreens are formulated with carbon-based sun filters that absorb the sun's rays and break them down before they have a chance to damage skin. Chemical sunscreens need to be designated as broad-spectrum to protect against UVA and UVB rays, but they tend to be more user-friendly and last longer. They apply sheer, spread more easily on the skin and are more likely to be sweat- and water-resistant. Many (but not all) chemical sunscreens are NOT reef-safe. Of course, they are fine (in fact, great!) for the swimming pool.
We consulted with board-certified dermatologist and LovelySkin CEO Dr. Joel Schlessinger to gain his insight on which sunscreens work best for kids:
"For a child's delicate skin, I generally recommend a mineral-based sunscreen. Zinc oxide and titanium dioxide seem to cause fewer skin reactions and stinging than sunscreens with chemical-based active ingredients. Additionally, mineral sunscreens provide protection as soon as they are applied, while chemical sunscreens are at maximum effectiveness at about 20-30 minutes. Due to the issues of chemicals, I recommend mineral to my younger children. After age 8 I am fine with either, but it is important to note that mineral sunscreens can occasionally go on 'white' or with a cast, which leads to less happiness in older kids."
Six Sunscreen Tips for Parents
Tip #1: You can share sunscreen with your child in a pinch.
You've probably wondered if you can just use the same sunscreen as your child. Why buy more than one for the family? Dr. Schlessinger says it's okay to share sunscreen with your child, as long as the active ingredients are mineral-based. Some of the best daily-use adult sunscreens include additional beneficial ingredients for skin like antioxidants, lactic acid and peptides that aren't always useful or necessary for children. But, if you choose a mineral-based sunscreen for yourself, feel free to use that on your child as well.
Sunscreen to Try: EltaMD UV Pure Broad-Spectrum SPF 47
This sunscreen is Dr. Schlessinger's top pick for kids. It contains 10% zinc oxide and 5.5% titanium dioxide to effectively shield skin from both UVA and UVB exposure while being free of chemicals, oils, dyes, fragrances, parabens and gluten. This mineral sunscreen is designed to go on white and leaves behind a slight cast on the skin, so you can be certain that no part of your child's body remains unprotected. Think of this as a slightly better look than the white nose on lifeguards in the 80s!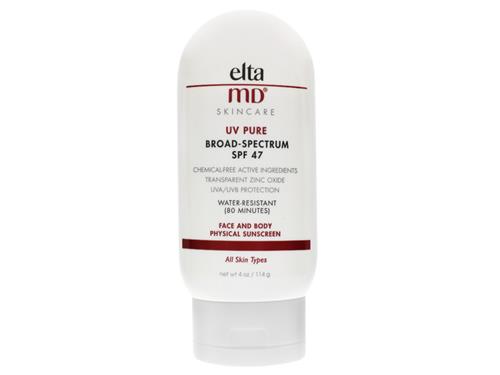 Tip #2: Pay attention to active ingredients.
A child's skin can by nature be more sensitive than an adult's, so special attention should be paid to the active ingredients in sunscreen. Those with zinc oxide and titanium dioxide are often less irritating to young skin since they typically sit on top of skin, instead of being absorbed. Additionally, mineral-based ingredients are considered reef-safe, ensuring you're helping keep ocean coral safe by keeping harmful chemicals out of the oceans.
Sunscreen to Try: COOLA Baby Organic Mineral Sunscreen Stick SPF 50
This convenient, all-mineral, organic sunscreen stick is perfect for protecting any child's delicate skin, particularly on the face, chest and back of the neck. It shields skin from the sun with 20% zinc oxide and is water-resistant for up to eighty minutes. It's pediatrician-tested and helps keep delicate skin soft with shea butter.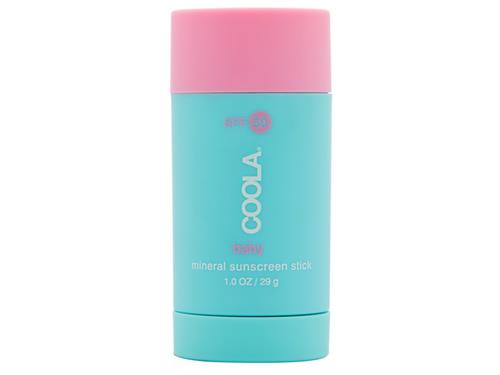 Important Tip: Sunscreen is generally not recommended for babies who are younger than six months of age. Instead, keep them in the shade as much as possible. If that isn't available, dress them in lightweight, long-sleeved clothing and a wide-brimmed sun hat.
Tip #3: Apply more sunscreen than you think.
It's recommended that adults use at least a shot glass of sunscreen for every application, but that may be too much for a child. Be sure you use enough sunscreen to cover all exposed areas of skin, including the tops of ears, hands, feet and the back of the neck. There are great mineral-based sunscreen sprays to choose from as well, like the COOLA Organic Mineral Sunscreen Spray SPF 30, but to be effective, you should spray no further than two centimeters away from your child, enough to actually see the liquid sitting on their skin. If you choose a stick formulation for the face, make at least four swipes on the skin to ensure optimum coverage.
Sunscreen to Try: CoTZ Baby SPF 40
Protect and preserve your little one's complexion with this all-mineral sunscreen that was formulated with a child's skin in mind. This sunscreen is suitable for children six months and older and is free of chemicals, oils, preservatives and fragrances. It's water-resistant for 40 minutes and blocks the sun with 20% zinc oxide.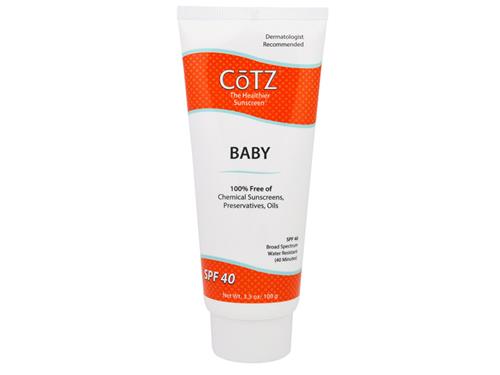 Tip #4: Apply more often than you think.
Kids sweat in the summer, plain and simple. Unlike chemical-based sunscreens, mineral sunscreens are more prone to come off with sweat and water, making re-application all the more important. As a general rule, you should reapply sunscreen at least every two hours or more frequently if directed. Pay special attention to the amount of time sunscreen is sweat- and water-resistant, and reapply according to those recommendations.
Sunscreen to Try: La Roche-Posay Anthelios Mineral Gentle Sunscreen Lotion SPF 50
This mineral sunscreen lotion is ideal for both the face and body and is perfect for sensitive complexions, including your child's. It blocks the sun's rays with both zinc oxide and titanium dioxide and will stay put (even when sweating or swimming) for at least eighty minutes. It's paraben-free, fragrance-free and formulated with clay to provide a soft-touch finish, ensuring your child's skin stays calm and comfortable.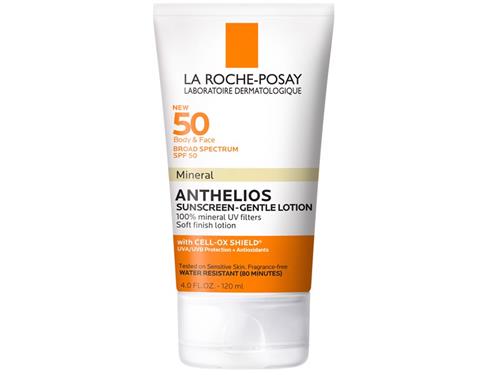 Tip #5: Higher SPF doesn't necessarily mean better sun protection.
Don't assume the higher the SPF, the better the sunscreen. SPF stands for sun protection factor and is a measurement of how well a product protects against UVB rays, but it really doesn't account for sweating and water exposure, which can dramatically alter the overall longevity and efficacy. For example, an SPF of 15 blocks 93% of UVB rays, SPF 30 guards against 97% and SPF 50 defends against 98%. While this is certainly an important measurement, it's not the only thing that matters. SPF does not indicate UVA protection or sweat- and water-resistance, which also determine how well skin is protected from the sun. SPF 30 usually provides optimum coverage for both you and your child.
Sunscreen to Try: derma e Sun Defense Mineral Oil-Free Baby Sunscreen SPF 30
Protect your child's skin and the environment with this non-nano mineral zinc oxide sunscreen. "Non-nano" means the zinc oxide particles are too large to penetrate the skin and enter into the bloodstream, ensuring they stay on top of the skin. Additionally, this multitasking sunscreen also calms and soothes skin with chamomile and vitamin E.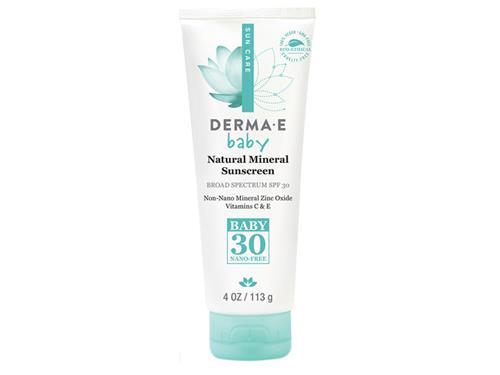 Tip #6: Don't rely on sunscreen alone.
Sunscreen is an absolute must any time of year, but it's important to take more precautions during the summer when the sun is at its strongest. In addition to applying adequate mineral sunscreen protection, dress your child in long-sleeved rash guards when swimming, especially during the peak sun hours of 10am to 3pm. In addition, get them a hat to wear when playing outside and bring along an umbrella if you know you'll be in the sun for long periods of time, like watching their siblings at a baseball game or enjoying a day at the beach. Better yet, dress in these yourself to set a great example!
Want more of our top sunscreen picks for 2019? Find out Dr. Schlessinger's favorites by watching this video!
Shop This Blog
Highlights
Oil-free
Gluten-free
Fragrance-free and paraben-free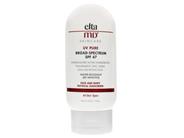 Quick Shop +
Highlights
Protect your complexion with La Roche-Posay Anthelios Mineral Sunscreen - Gentle Lotion.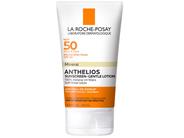 Quick Shop +
2 sizes
Highlights
Suitable for children and infants
Provides broad spectrum UV protection
Gentle enough for sensitive skin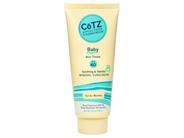 Quick Shop +
Highlights
Contains vitamin E
Calms with chamomile
Safe for use around marine life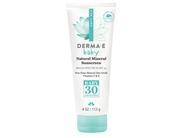 Quick Shop +
Highlights
Suitable for children
Hydrates and softens with shea butter
Water-resistant for 80 minutes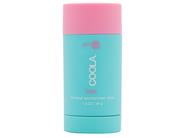 Quick Shop +