Beauty
Makeup Brushes 101: The 9 Beauty Tools You Need to Have
by Stepha
|
August 04, 2017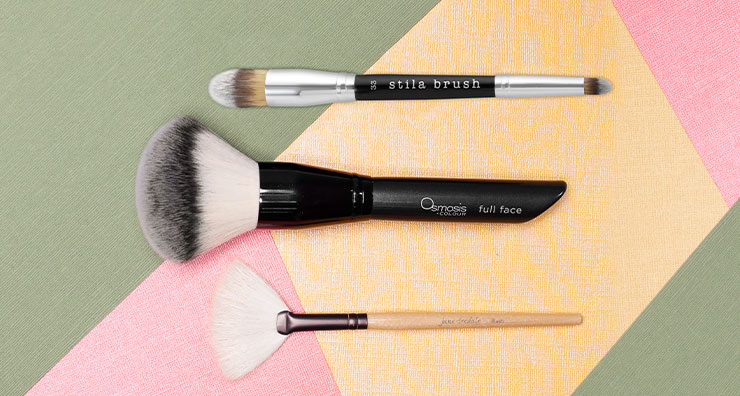 It's time to stop over-thinking your makeup brushes once and for all! Using the right tools for the job can make all the difference, and this savvy set will have you covered no matter what look you're creating.
Makeup Brush Guide: Face Brush Basics
Foundation: When you apply any type of cream-based makeup with your fingers, they absorb some of the product, leaving you with a streaky, uneven finish. The stila #33 One Step Complexion Brush features a unique shape that mimics the shape of fingers with no product absorption. Its synthetic bristles and flat shape lets you distribute gel, cream or liquid makeup with ease. A special precision end lets you blend hard-to-reach areas around the eyes, nose and mouth. You can even use this brush with primers, moisturizers and serums!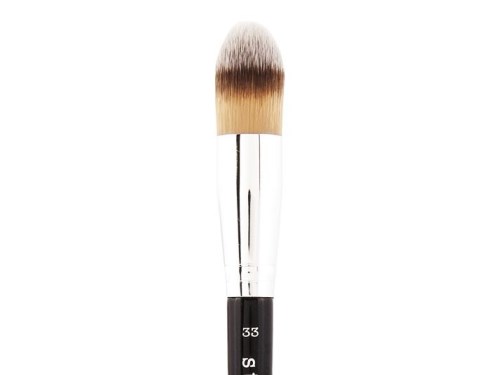 Concealer: For hiding blemishes, dark spots, broken capillaries, scars and dark circles, you need a precision brush that's both firm and flexible. Think of the jane iredale Camouflage Brush as a mini version of the Foundation Brush. Flat, synthetic and perfect for use with cream-based products, this brush adds extra coverage wherever you need it.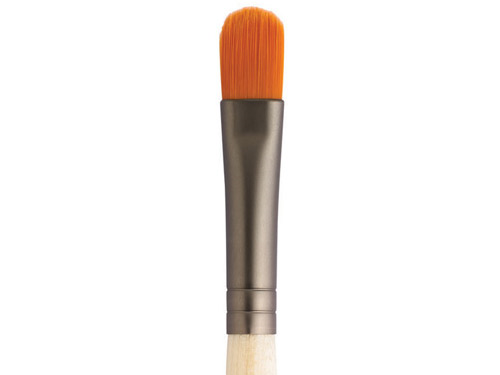 Powder: If you prefer powder foundation, or just want to make sure your liquid coverage lasts throughout the day by setting it with a loose powder, this brush is a staple. The jane iredale Kabuki Brush is a large, soft, rounded brush made from goat hair. Swirl it in your favorite powder, tap off the excess and use gentle circular motions to buff it onto your skin.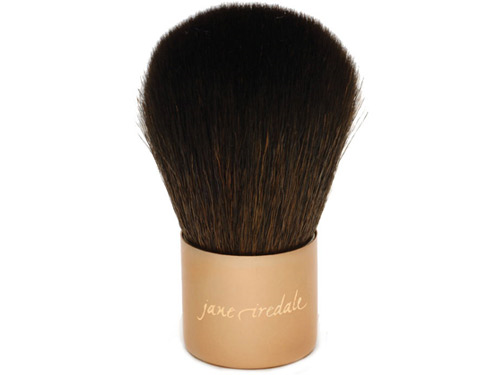 Blush, Bronzer and Highlighter: When it comes to achieving a natural look, you have to be careful with highly pigmented blushes, bronzers and highlighters. The jane iredale White Fan Brush is made from boar hair bristles to provide such a whisper-light application, that it's almost impossible to over-do it.
Makeup Brush Guide: Essential Eye Brushes
All-Over Eye Color: To lay down an even base of color for a super gradient eyeshadow look, you need a soft, flat brush. The jane iredale Deluxe Shader Brush is made from the softest pony and ox hair to seamlessly apply and blend eyeshadow on and around the eye.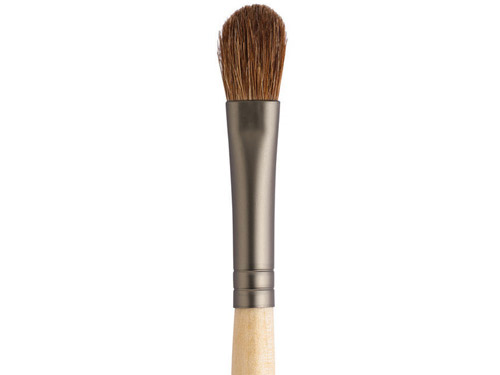 Crease: The number one rule in Makeup Brushes 101 is blend, blend and blend some more! theBalm Give Crease a Chance All-Over Eyeshadow/Eye Blending Brush is a dual-ended brush that's tapered at one end, allowing its bristles to hug the crease perfectly to blend any shade of eyeshadow. Alternate between windshield wiper and circular motions to diffuse color in the crease for a soft, natural appearance. The flat bristles on the brush's other end are perfect for adding a bold wash of color to lids.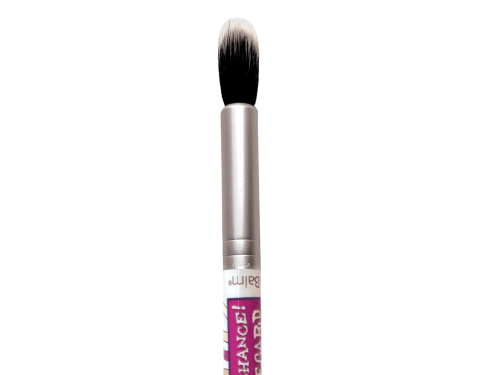 Eyeliner: For winged eyeliner, the jane iredale Angle Liner/Brow Brush is a lifesaver. The Taklon synthetic bristles hold their angled shape to let you create both thick lines and thin, precise ones with gel formulas. This brush is also perfect for defining brows with powder or gel.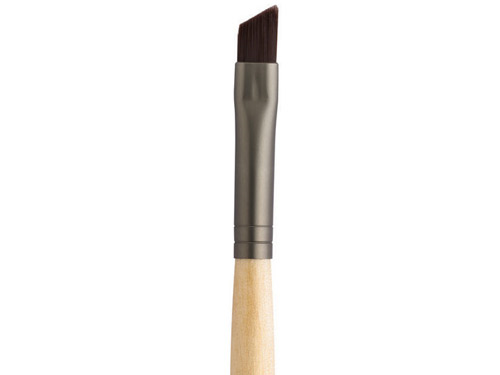 Smudge: The smoky eye is our perfect go-to. Choose dark, sultry shades and you have a great look for a night out, use those same techniques with neutrals and you have a perfectly professional look for work. The jane iredale Smudge Brush is a short, flat, rounded pony hair tool—a must for smoking out your top and bottom lash lines.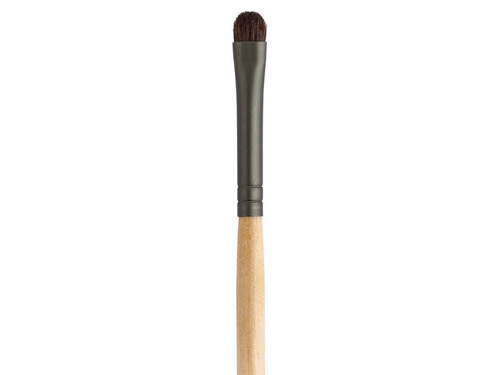 Eyebrows: Whether you prefer them thin or full, perfectly groomed eyebrows are always in. To smooth brows into place and create a flattering, face-framing shape, you need the jane iredale Deluxe Spoolie Brush. You can also use this versatile brush to separate eyelashes, apply mascaras, eyelash conditioners and eyebrow gels, and even smooth fly-aways around your hairline.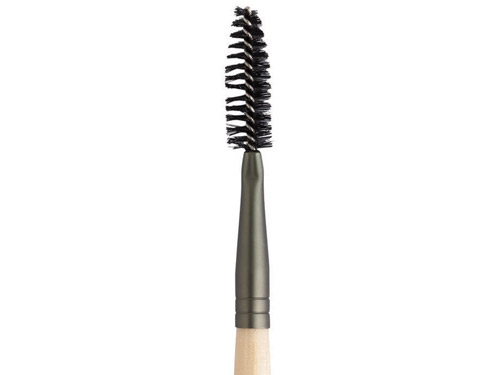 What are your must-have makeup brushes? Let us know in the comments below, or tell us on Facebook, Twitter or Instagram using #LovelySkin!
This post was originally published on 12/1/16 and has since been updated.
Shop This Blog
Highlights
Made with synthetic bristles
Best suited for liquid makeup
Creates seamless, natural coverage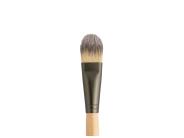 Quick Shop +
Highlights
Provides a smooth makeup application
Works best with cream-based products
Great for applying wet eyeshadow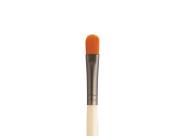 Quick Shop +
Highlights
Made with natural bristles
Provides full coverage
Flawlessly blends makeup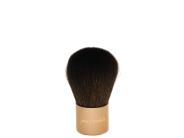 Quick Shop +
Highlights
Provides sheer color
Made with natural bristles
Perfect for applying powders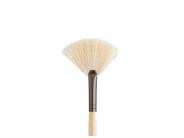 Quick Shop +
Highlights
Ideal for eyeshadow
Made with natural hair
Flawlessly blends makeup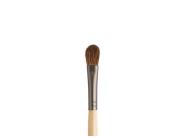 Quick Shop +
Highlights
Made with natural bristles
Pointed for precise application
Easily blends eyeshadow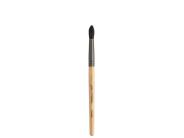 Quick Shop +
Highlights
Made with synthetic hair
Flat angle for easy makeup application
Fills brows and lines eyes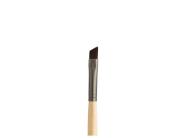 Quick Shop +
Highlights
Can be used to smudge eyeliners
Offers precise control
Flat angle for easy makeup application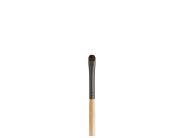 Quick Shop +
Highlights
Separates lashes for a full, flirty look
Defines and shapes brows
Features a soft texture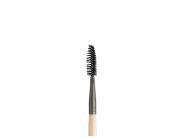 Quick Shop +