Sun Care
My UV Patch Diaries: Andrea and Lucas at Work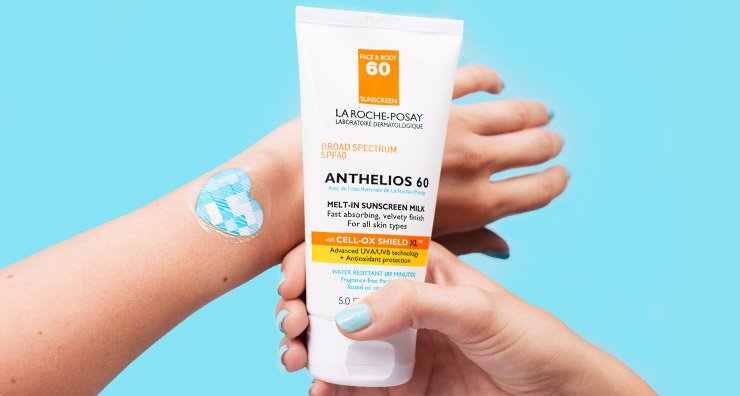 Andrea
Phototype: 3
Skin Tone: Fair
Skin Type: Dry
Type of Sunscreen: La Roche-Posay Anthelios 60 Body Milk Melt-In Sunscreen Milk
Lucas
Phototype: 3
Skin Tone: Medium
Skin Type: Normal
Type of Sunscreen: La Roche-Posay Anthelios Clear Skin SPF 60 Dry Touch Sunscreen
Andrea is a Retail Sales Associate at LovelySkin, educating customers about the latest skin care and guiding them to products they'll love. She knows that one of the best anti-aging products out there is also one many people shy away from—sunscreen! To help people understand the importance of daily sunscreen use, Andrea decided to share her experience using La Roche-Posay's My UV Patch.
"Even though I know sunscreen is important to keep my skin healthy and I use it every day, I think I'll be surprised at how much sun I'm really getting on a daily basis," she says.
Andrea's husband, Lucas, is a LovelySkin Inventory Specialist and enjoys learning about all the different brands available on the site. He says he doesn't wear sunscreen as often as he should, and volunteered to test out the My UV Patch to see just how high his UV exposure is.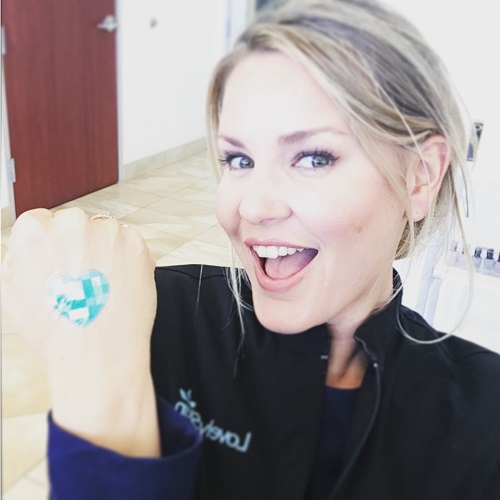 A Day at Work
When Andrea arrived at the LovelySkin Retail Store on Friday, it was a perfect sunny day and 72 degrees outside. "Even though I work inside, all the windows let in a lot of beautiful natural light," she says. "The problem is, you still get UVA exposure through glass, and that's why I always wear my sunscreen."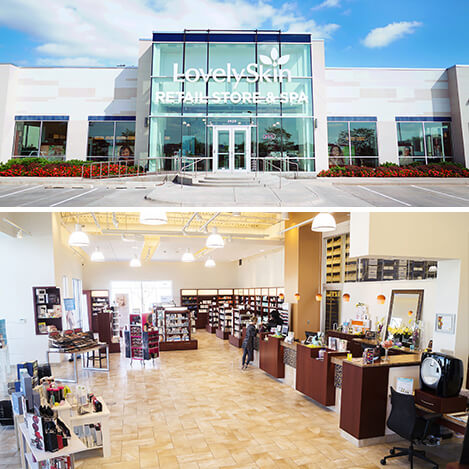 Andrea applied her sunscreen and scanned her patch for the first time with the My UV Patch app. "The app is cool because it takes information you provide, like your skin tone and location, and uses it to measure how much UV exposure you're getting in real time," Andrea says.
While last year's app measured your daily sun exposure by percentage, this year My UV Patch uses an easy-to-read bar graph that shows you whether you're receiving Low, Medium or High UV exposure.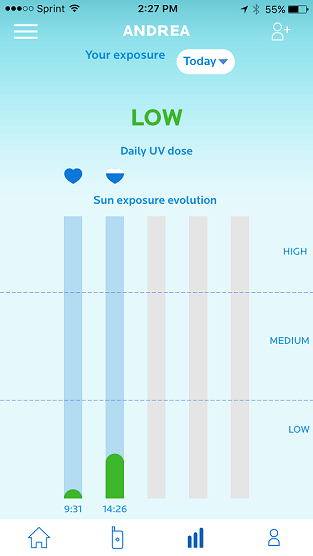 "Sometimes when my day gets busy I forget to reapply when I should, so I'm happy that the app reminded me when my sun protection was running out," she says. "Thanks to the patch, I kept my UV exposure low all day!"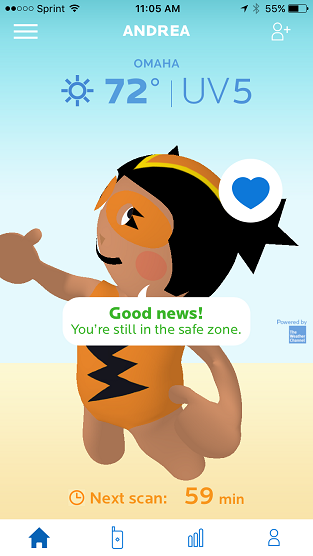 Meanwhile, in the LovelySkin warehouse, Lucas applied sunscreen and scanned his patch. He was amazed to see that the UV index was already 5, showing a moderate risk of harm from too much sun. Throughout the day, the app told him when to apply more sunscreen to keep his UV exposure at a safe level.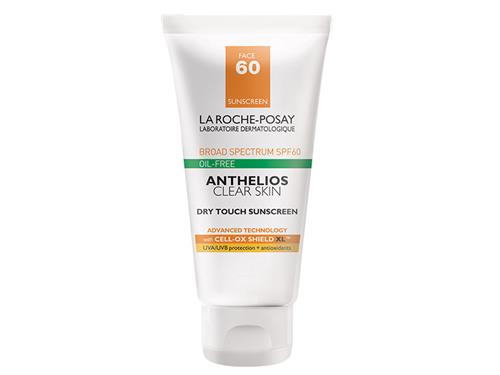 "I have to say, this was pretty eye-opening," says Lucas. "I'm kind of lost when it comes to sunscreen, so I like that the app gave me recommendations for sunscreens that are right for me. It really takes the guesswork out of keeping my skin protected, and the gaming aspect of the app really made it fun to keep track of how I was doing."
Excited to try the La Roche-Posay My UV Patch for yourself? Tell us why in the comments below!
Shop This Blog
Highlights
Water-resistant
Suitable for sensitive skin
Ideal for face and body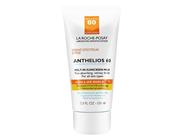 Quick Shop +
Highlights
Absorbs oil
Best suited for oily, acne-prone skin
Offers antioxidant benefits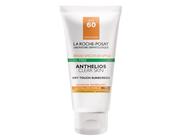 Quick Shop +
Connect with Us!