Sun Care
My UV Patch Diaries: Kelsey's Poolside Experience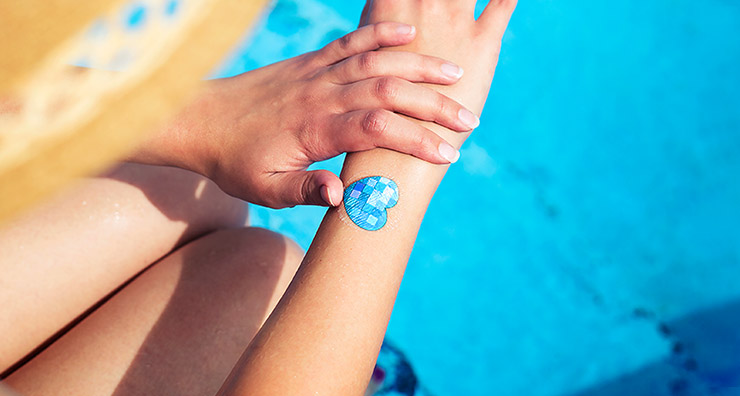 Kelsey's Profile Summary
Skin Color: Light
Eye Color: Blue
Hair Color: Blonde
Phototype: 2 (Fair)
Skin Type: Mixed
Favorite Type of Sunscreen: Spray/Mist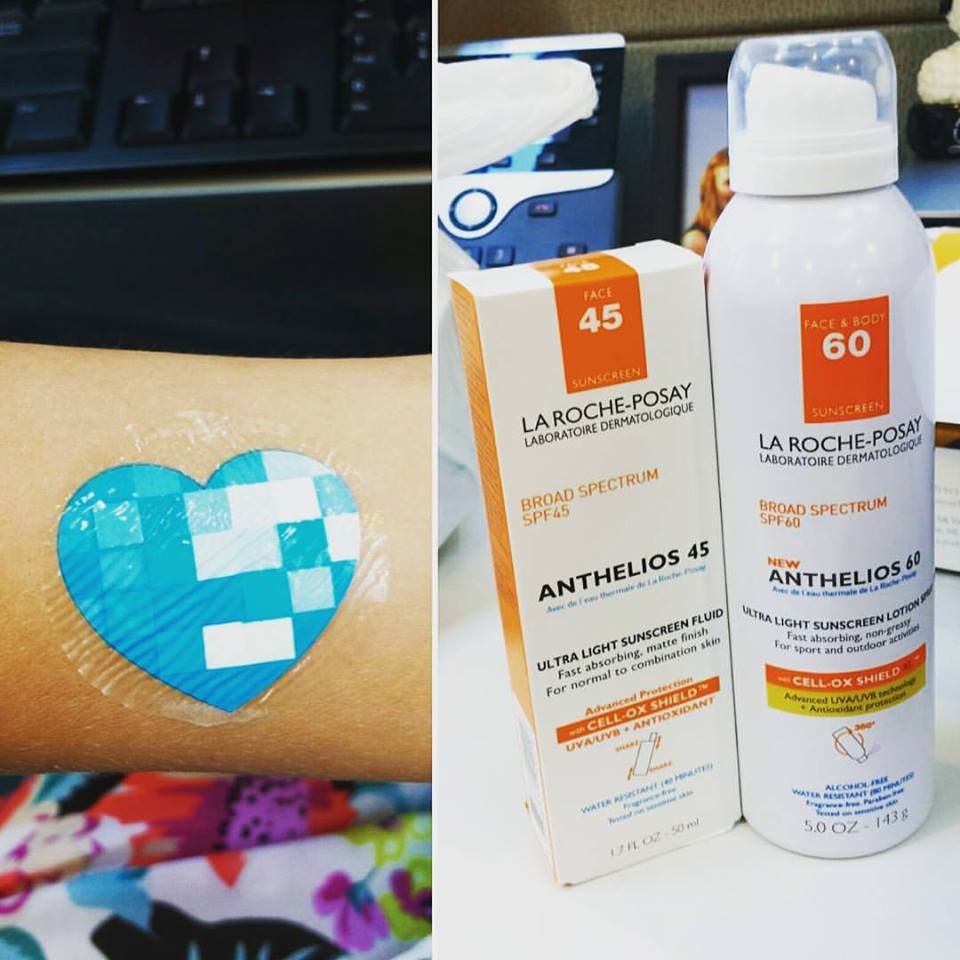 As one of our Graphic Designers, Kelsey works hard to help make the LovelySkin website beautiful every day. Sitting at her desk every day, she didn't think her risk for sun exposure was high.
"Before using My UV Patch, I typically used sunscreen on my face under my makeup," Kelsey said. "And I only used sunscreen on my body when I knew I was going to be outside for long periods at a time, like going to the pool."
She spent her first few days wearing My UV Patch in the office, so she wasn't expecting to get much sun exposure. But when she put the patch on Wednesday morning, she noticed a big difference already. Although it was partly cloudy outside, the high for the day was 87 °F and the UV index went as high as 10, which means a very high risk for sun damage.
"I was surprised to see how much sun exposure I came in contact with even while working inside during cloudy weather," Kelsey said. At the end of the first day, her UV exposure was 45 percent.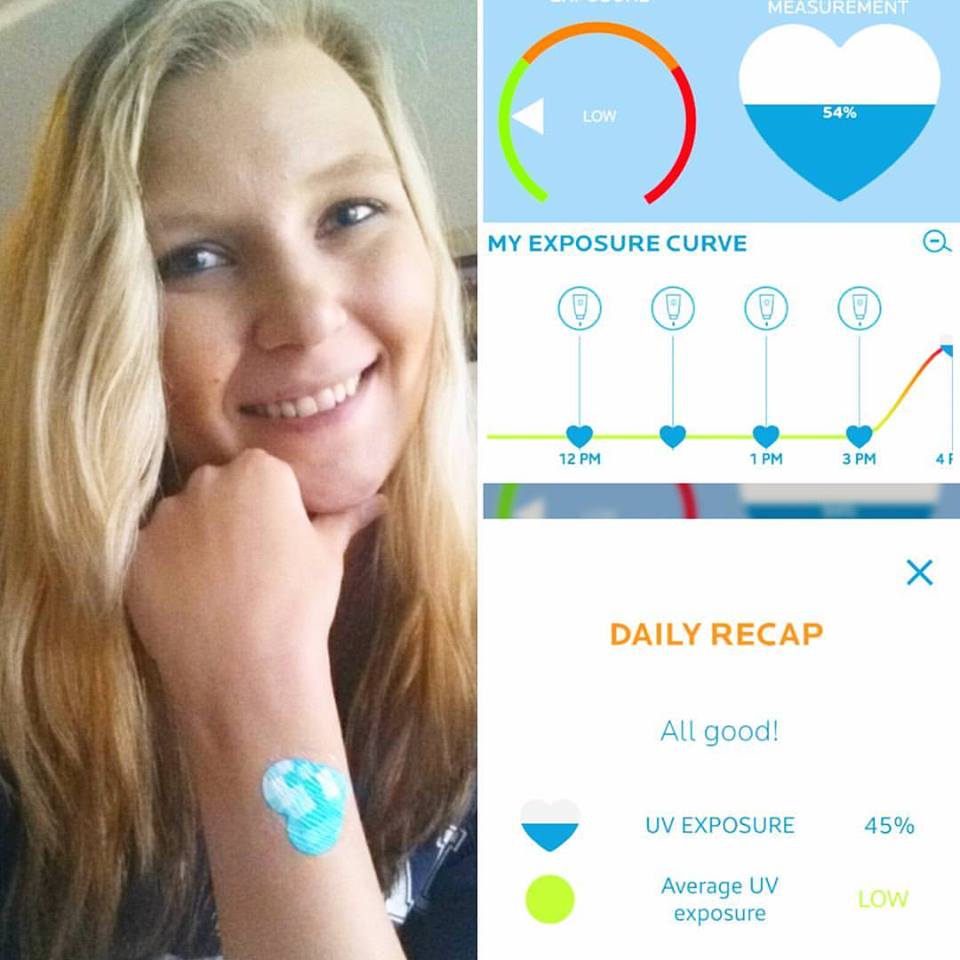 With My UV Patch, Kelsey was able to see how much sun she was getting and reapply sun protection when she needed it. Her sunscreen of choice while she was working at the office was La Roche-Posay Anthelios 60 Ultra Light Sunscreen Fluid. She loves how its weightless formula reduces shine and creates a matte finish on the skin.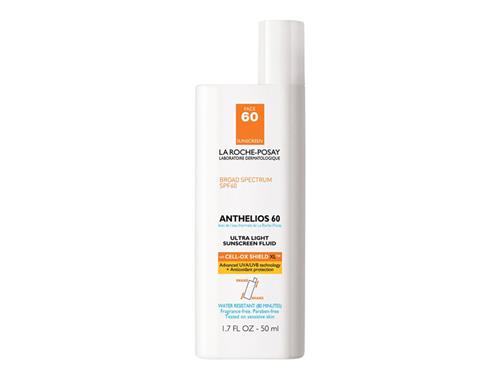 Thursday was mostly cloudy and slightly cooler with a high of 84 °F. The UV index stayed around 5, or a medium risk of sun damage. While she was working at her desk, Kelsey continued to apply sunscreen throughout the day. On Thursday, her UV exposure was 23 percent.
On Friday, it was rainy with a high of 69 °F. Even with the rain, the UV index stayed around 3, or medium risk. Kelsey was surprised to learn that UV exposure can still harm skin, even while it's raining. Her UV exposure on Friday was 34 percent.
"With My UV Patch, I learned a lot about how important sunscreen is and how often it needs to be reapplied, even when I didn't think I needed to," she added.
By Saturday and Sunday, Kelsey was a My UV Patch pro, and she was ready to relax by the pool with her skin better protected than ever. There were a few clouds while she was outside, but Kelsey was careful to apply plenty of sunscreen and reapply often! This time, she chose La Roche-Posay Anthelios 60 Ultra Light Sunscreen Lotion Spray. The easy-to-use sunscreen spray is Kelsey's favorite thanks to its 360-degree spray design and quick-drying formula.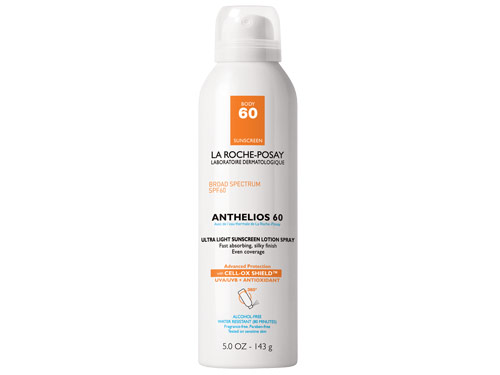 Kelsey also saw the UV index reach 8, or very high risk, so she grabbed her sun hat for even more protection. After spending the day by the pool, her UV exposure on Saturday was 68 percent.
Above all, Kelsey was impressed by how well My UV Patch stayed on her skin.
"The My UV Patch was really easy to apply and barely noticeable," she shared. "I love that it stayed on through showers and even the pool but I could remove it quickly and painlessly once my five days were up."
She also loved how easy it was to see her UV exposure using the My UV Patch app.
"The app was simple and easy to use as well as informative about sun exposure and how to best protect myself," she added.
Do you have a question about My UV Patch? Let us know in the comments below or tell us on Facebook, Twitter or Instagram using #LovelySkin.
Shop This Blog
Highlights
Water-resistant
Provides a matte finish
2011 New Beauty Award Winner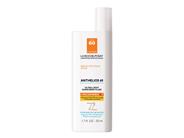 Quick Shop +
Highlights
Features 360 degree spray design
Provides antioxidant benefits
Suitable for sensitive skin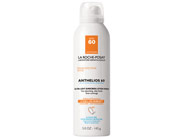 Quick Shop +
Connect with Us!